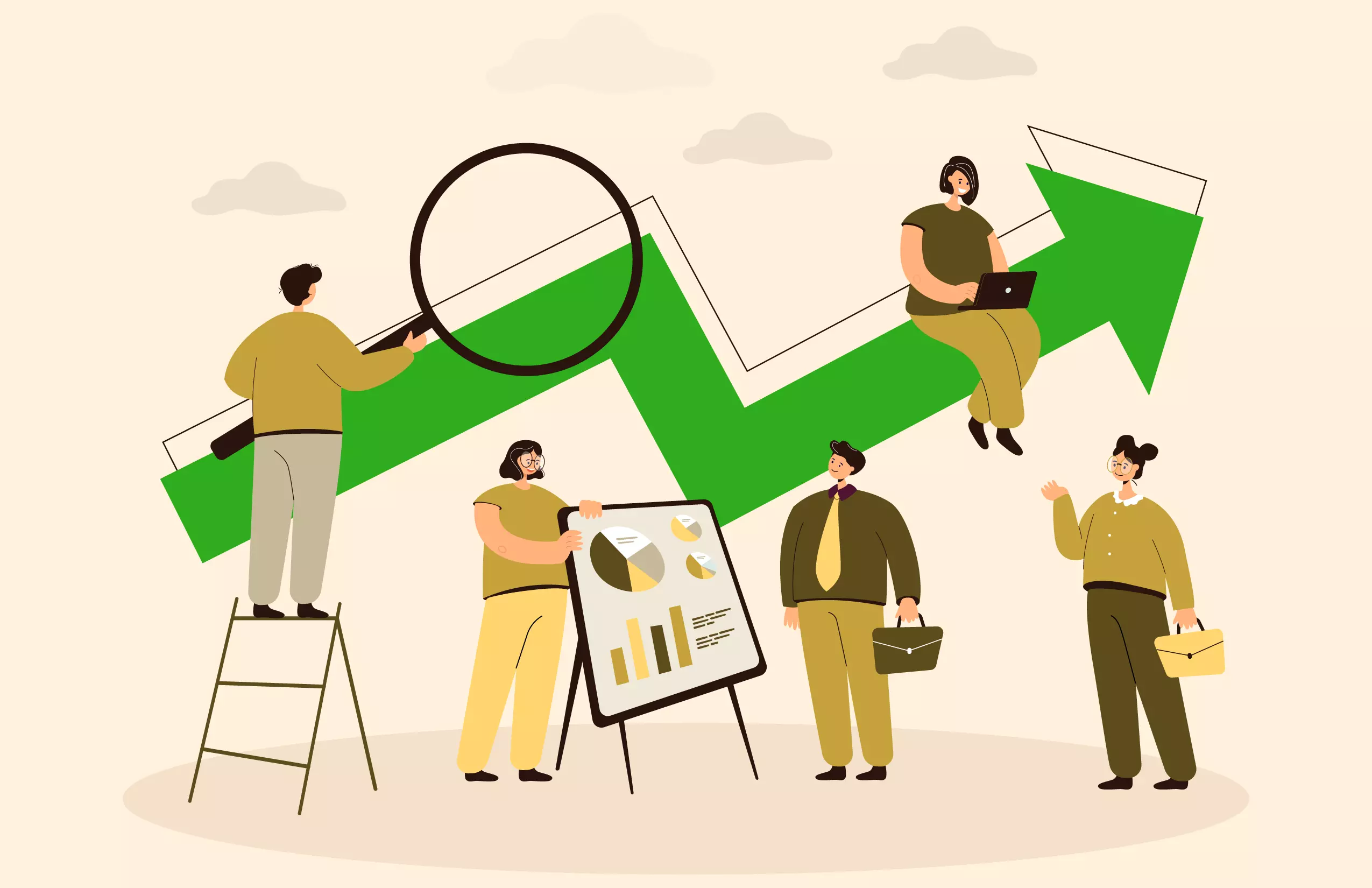 How To Rightly Measure And Track Field Sales Team Performance
Since they act as a bridge connecting your product and prospective customers, your sales team is crucial to the profitability of your business. The most straightforward technique to guarantee that your objectives are constantly fulfilled and that business is proceeding as planned is to keep track of the effectiveness of your field sales employees. The most accurate indicator that you have for continuously managing and meeting your sales targets is monitoring the continuous performance of your field team.
You can efficiently execute revenue projections by tracking sales performance and having the necessary data at your fingertips. Additionally, it emphasizes the effectiveness of the sales operations and procedures and assists you in evaluating how successfully your sales plan is being implemented. Successful measurement calls for an anticipatory approach that foresees performance barriers and encompasses more than just keeping track of income coming in and going out.
Due to time restrictions, which could easily result in a missing focus on important objectives, managers and owners of small companies can find this to be a greater obstacle still. Here is a quick rundown of the seven best strategies for simplifying the task of tracking and measuring field sales performance.
Why Is It Crucial To Measure And Track Field Sales Team Performance?
The most important aspect of any company is the performance of its field sales. Tracking and measuring sales teams has turned into a standard practice for businesses that wish to differentiate themselves in this cutthroat market. Your company's capacity to expand and thrive depends on the field sales teams' capacity to close sales and create income, regardless you're selling products or services. By fusing the method of performance tracking alongside the fine art of selling, you can boost the productivity of your team and grow your company to greater levels.
Businesses can find opportunities for development by tracking and analyzing sales efficiency, performance objectives, and sales targets. Furthermore, by giving sales managers statistical insights regarding what their salespeople are doing, measuring and tracking field sales performance can assist with establishing and monitoring sales quotas. This will enable sales managers to determine and modify goals.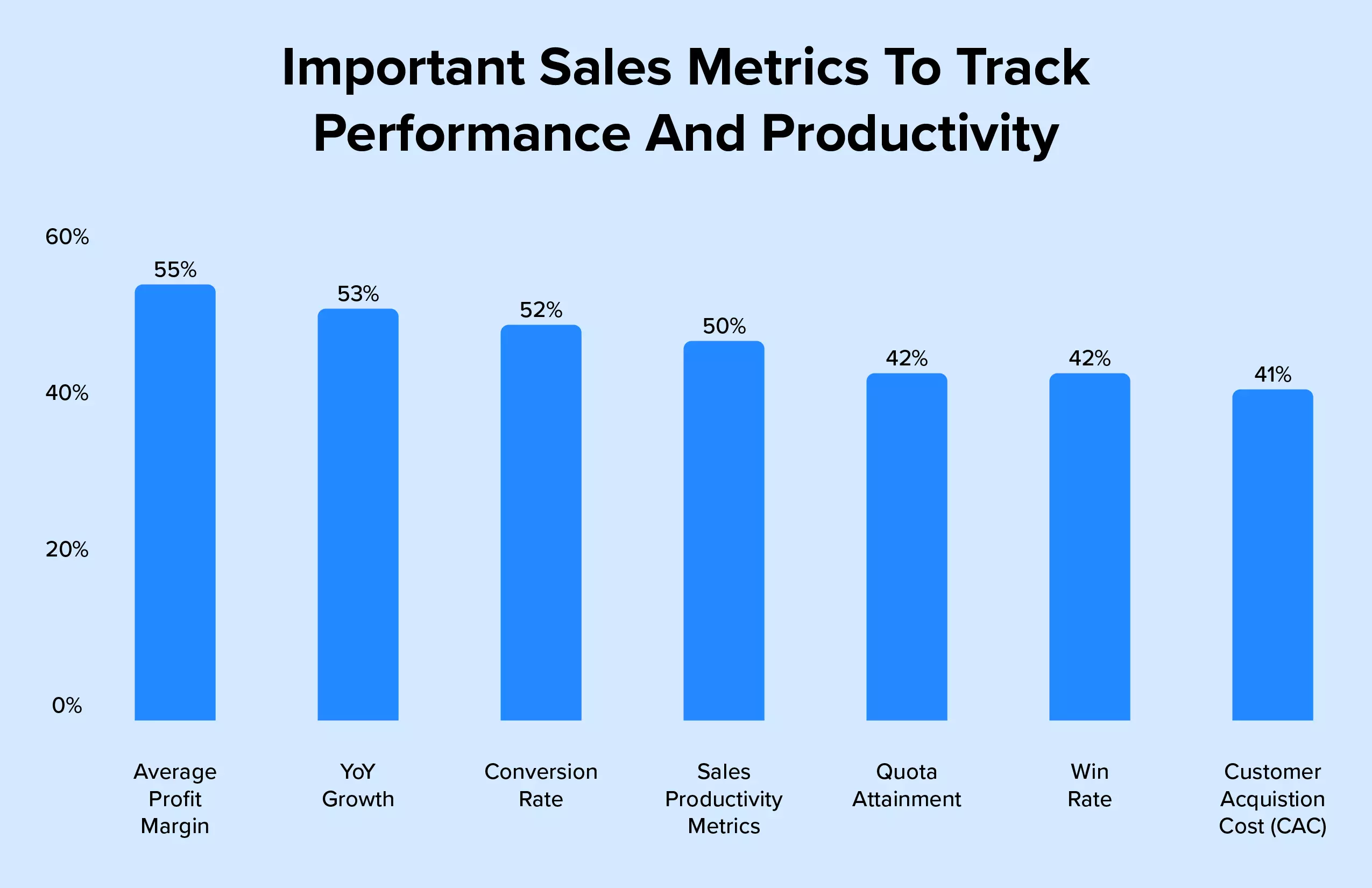 7 Best Ways To Measure And Track Field Sales Team Performance
Sales Opportunities – Open And Closed
One of the best sales performance indicators for tracking the effectiveness and output of your field sales force is this particular one. Open opportunities are those who are considering buying your product or service but are still waiting to do so. Prospects that your sales team turned into sales are referred to as closed opportunities.
A representative isn't looking actively enough or creating as many possibilities as they ought to if they can't reach the desired amount of open opportunities. A small amount of closed transactions, on the other hand, indicates that the rep is having trouble converting customers and cannot meet the profit goal. Furthermore, while both open and closed prospects are effective metrics for sales by themselves, they're far more effective when joined together.
Average Sales Cycle
The duration of an average sales cycle is the average number of days it takes to turn a lead into an actual customer. How to determine this measure is as follows:
Average Sales Cycle = Total number of sales spent on sales/ Number of closed deals
In general, the length of your typical sales cycle is influenced by how difficult the sales process is. The scale of your prospective customers or your intended market might be to blame for this, as well as the cost of the product or service. Beyond that, there are a few things you might try to win over customers and shorten the typical sale cycle, like including reputable customer reviews on your web page, providing testimonials of clients with similar business sizes and problems, or providing refunds or exchanges on the products you sell.
Measure The Process, Not Just The Outcome
Increasingly sales teams have to concentrate on the entire process of sales and beyond the final outcomes, which may seem contradictory in an extremely performance-driven field. Your evaluation of your field sales reps should take into account how effectively they perform at every phase of the sales procedure as well as how well they complete sales.
Some of your greatest performers might fail in the early phases of closing a deal, while a few of your salespeople having a lower rate of conversion in the final stages of closing may excel in the initial qualification of sales leads. The sales force is going to perform more effectively as a unit if you track the overall efficacy of your salespersons across the sales process to uncover particular strengths.
Track Lead Response Time
Your field sales team can provide you with important data depending on the lead response time. A slow lead response time indicates that sales personnel are occupied with other tasks. Recognize the other activities they are working on, and if one of them is irrelevant, you could possibly be able to include it or delete it entirely.
The sales teams are performing something appropriately if the leads are responded to quickly. If your salespeople are contacting leads immediately as they receive an update, check in with them. An inbound lead denotes someone who has expressed interest and is looking to choose a vendor. They could have contacted some more people as a result.
Measure The Deal Size
Average deal size is another salesperson performance measure that quantifies the added value that sales employees deliver. By dividing the total amount of concluded deals by the number of sales won, you can get the average deal size.
Smaller sales may be simpler to wrap up and may draw more focus from less driven salespeople. Sales representatives that continuously clinch higher valuable deals generate more money as they advance in their careers. This might have a profitable cascading effect, encouraging other salespeople to seek more valuable leads. Average deal sizes can be raised by redesigning the way you generate lead tactics, but salespeople's efficiency and enthusiasm also have a big impact on deal size.
Effective Lead Conversion Rate Monitoring
The rate of success at which the sales team turns leads into closed deals is known as the lead conversion rate. It is frequently represented as a ratio of completed sales to all potential sales opportunities during a specified period of time.
Unsurprisingly, a poor rate of conversion may indicate that your sales strategy is having problems. It can also mean that the way you market needs to be reviewed because unqualified prospects are flooding your sales funnel. You should analyze your team's performance as time passes along with the number of conversions on a monthly basis. Going back to the beginning will guarantee that your team is knowledgeable about customer service and sales techniques if this measure has a tendency to vary greatly.
Utilizing Best Sales Tracking Software
A significant number of rigid solid facts—the type of information that solely field sales tracking software can provide—is required to boost the sales figures. Any piece of software that allows sales managers to swiftly and precisely track their sales operations is referred to as sales tracking software.
Through comprehensive data analysis that immediately identifies what's effective and what isn't, sales tracking software allows you to better comprehend the customers you are targeting, recognize possible sales pipeline bottlenecks before they turn into serious difficulties, and enhance the effectiveness of individual sales reps. Performance tracking is also useful for sales managers since it will enable them to better guide their sales staff, assess their performance, and develop data-driven sales plans.
Bottom Line
For the success of the business you run, whether it is small or big, it is critical to precisely measure and track the performance of your field sales employees. To avoid losses and guarantee favorable outcomes, monitoring your sales might be helpful. Evaluation of productivity is an operation that must be done when it comes to sales. You can't handle the sales force effectively when you can't measure their output. Furthermore, a person's growth depends greatly on an accurate evaluation of their performance. Every company has a unique plan for measuring the output of its sales workers. Ensure that your productivity and performance measurement system is reliable and effective.