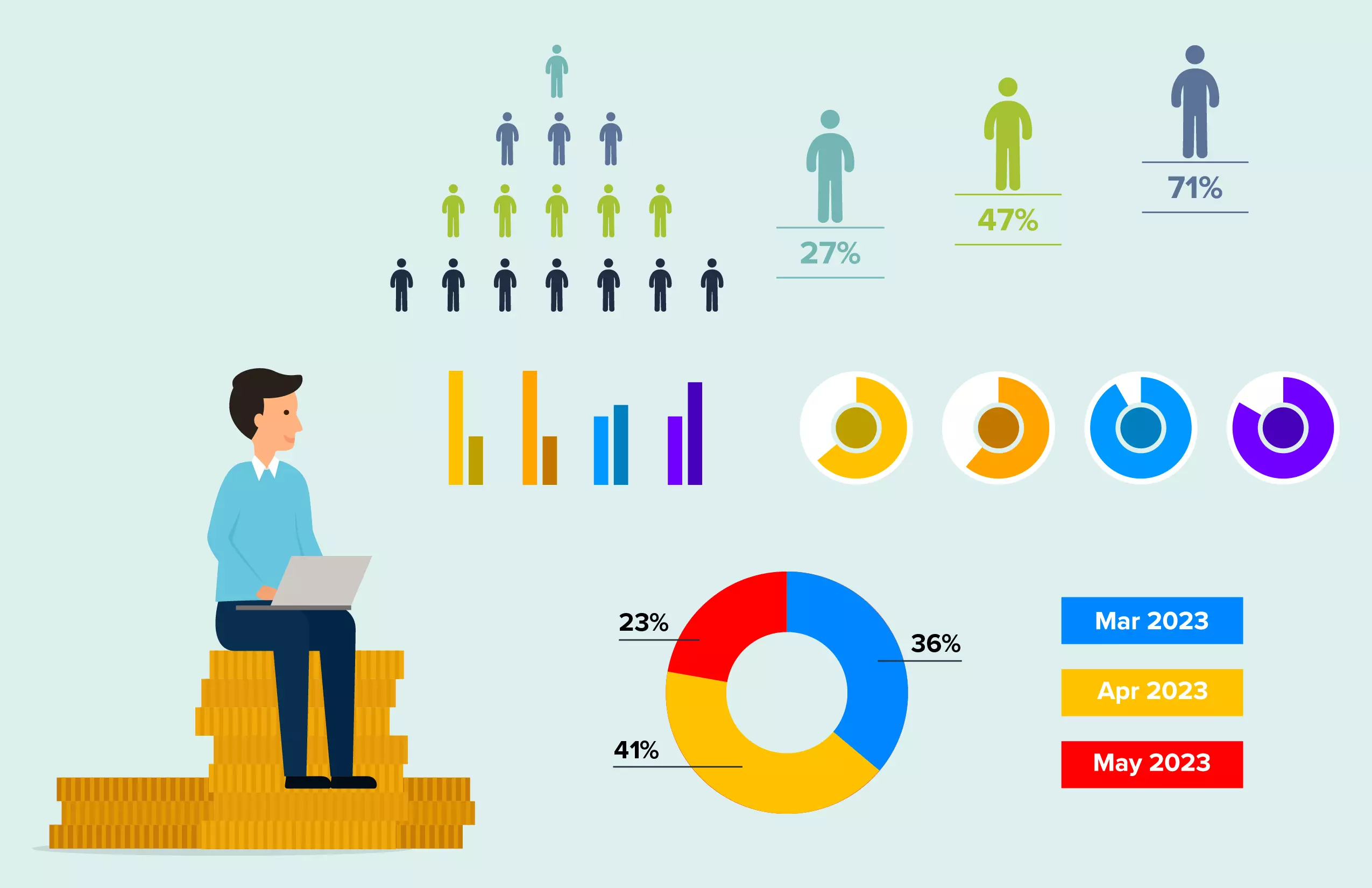 Why is field sales tracking important in the organization?
What is Field Sales Tracking?
Field sales tracking is a methodology that helps businesses to track and analyze the entire sales process from scratch to end for efficient field productivity. In field sales, when sales reps go out and sell products/services to the consumer, they are about to be tracked for their selling procedure. The sales process includes identifying a prospect, dealing with them, employing selling methodology, and closing the deal. Field sales employees are required to be monitored for the above sales process to have effective field sales.
Field sales tracking is vital in every organization to track the sales pipeline and resolve the issue if it arises in the sales process. It is a completely automated procedure to empower every field sales business for tracking the salespeople with sales strategy to achieve their business goals.
Why is field sales tracking important in the organization?
Tracking field sales can be a tedious process without the proper tool. For resolving this hurdle, the field sales tracking method has emerged with potential efficacy in real-time. It has infinite benefits from finding leads instantly to closing the sales deal effectively. It also tracks every field employee from their whereabouts to what they are doing currently. It better coordinates the remote working field sales employees to progress well. Hence, the field manager can get detailed insights without communicating with the field sales rep.
As field sales tracking has better workflow automation, it automatically assigns work to every field employee and tracks the data in a better way. The field sales tracking idea is accurate and efficient for every field sales team. There is no need for manual processing and work assigned to field employees. It acts as a great tool for both the sales employer and employees.
Advantages of using field sales tracking:
Every firm needs field sales tracking for various features. Let's quickly review some key benefits of using field sales tracking for an organization.
Finds out potential leads
Without field sales tracking, your sales team cannot figure out essential leads as your team will have limited resources. With the assistance of field sales tracking, you can prioritize the lead, who is ready to buy your product/service at the earliest. It analyzes the potential leads by calculating how many times sales reps visit the customer, the conversational time with a prospect, whether the customer shows interest in buying the product/service, whether the customer explains the issues they face, or if the customer ever mentioned buying your goods/service.
By recognizing the above factors, it is very easy to list out the essential customer who is preferably the right one to approach and close the sales deal. Accordingly, the sales rep is assigned to deal with the leads. It saves more time to focus on the best sales results. Thus, the company can gain greater benefits by expanding its sales strategies to close more deals and increase sales revenue.
A thorough analysis of the prospect
Field sales track is a true factor in determining the customer's history. It thoroughly acknowledges the customer history by providing detailed insights. Whether the customer has already purchased a product/service from you or did they pinpoint their current issues to solve with your product, or do they answer open-ended questions? Every stage of customer detail is recorded for future use to deal with them. It makes salespeople interact more with the customer and handle them more easily.
Real-time tracking
Real-time tracking is one of the benefits for sales managers to detect the real-time activities of every sales rep. The field sales tracking system uses a real-time tracking method to identify every sales activity.
Managers can easily track where the field employee is currently traveling, how many meetings the sales rep has attended, how many sales calls they dial per day, the email sent for the day, and whether the corresponding email or call got a positive reply for closing the deal, and so on.
The field employees need not report every happening to their managers at every stage as it is automatically recorded and can be retrieved at any time. It protects time and allows us to focus on significant areas such as developing a new sales strategy, thinking about new features added to the product/service, etc.
Measures KPI (key performance indicator)
When a business uses field sales tracking, it is easy for them to measure their field sales efforts. Only by measuring the right metrics, we can determine whether the sales are performing in the right direction. Every member's effort is measured with the right number to view their overall enactment.
Key performance indicators include the number of sales calls dialed, average time spent on each ticket, number of closed tickets, etc. By quickly measuring these factors, an organization can promote its lagging part, which is essential for sales development. It supports the sales team's growth and also the company's growth.
Monitors sales reps
A field manager can track their field sales rep's work without interacting with them. If a salesperson meets the client at the right time, that information will be stored automatically, and the meeting status can be previewed whenever mandated. The field manager need not worry about every client meeting status and no need to ring salespeople for every sales work. The field sales tracking system stores every piece of information to track the sales activities of your sales rep.
It permits the management to measure sales efficiency and productivity. Average-performing sales reps are identified with this feature in their daily sales report. It is an accurate metric measurement to motivate every salesperson to enhance their work efficiency. It allows field managers to give the right feedback and instruct where the team has to uplift their work. It also acts as a good collaboration tool to effectively communicate between team members.
Best field sales tracking app
Lystloc is a real-time field employee monitoring app to provide real-time solutions for every complex problem. The app is embedded with all potential features to monitor every sales rep's real-time activity with detailed insights to measure key performance. It helps small businesses develop their business accurately with more advantages such as real-time tracking, detailed reports, meeting notes, field sales report, employee attendance marking, facial attendance, employee data verification, and so on.
Bottomline
The field sales tracking app is a powerful tool that helps businesses boost their sales performance. It can offer significant functionalities to determine the key metrics that impact your sales growth. Choose the right field sales tracking software according to your business. The software should provide essential solutions for every sales problem to turn into an empowering sales aspect.