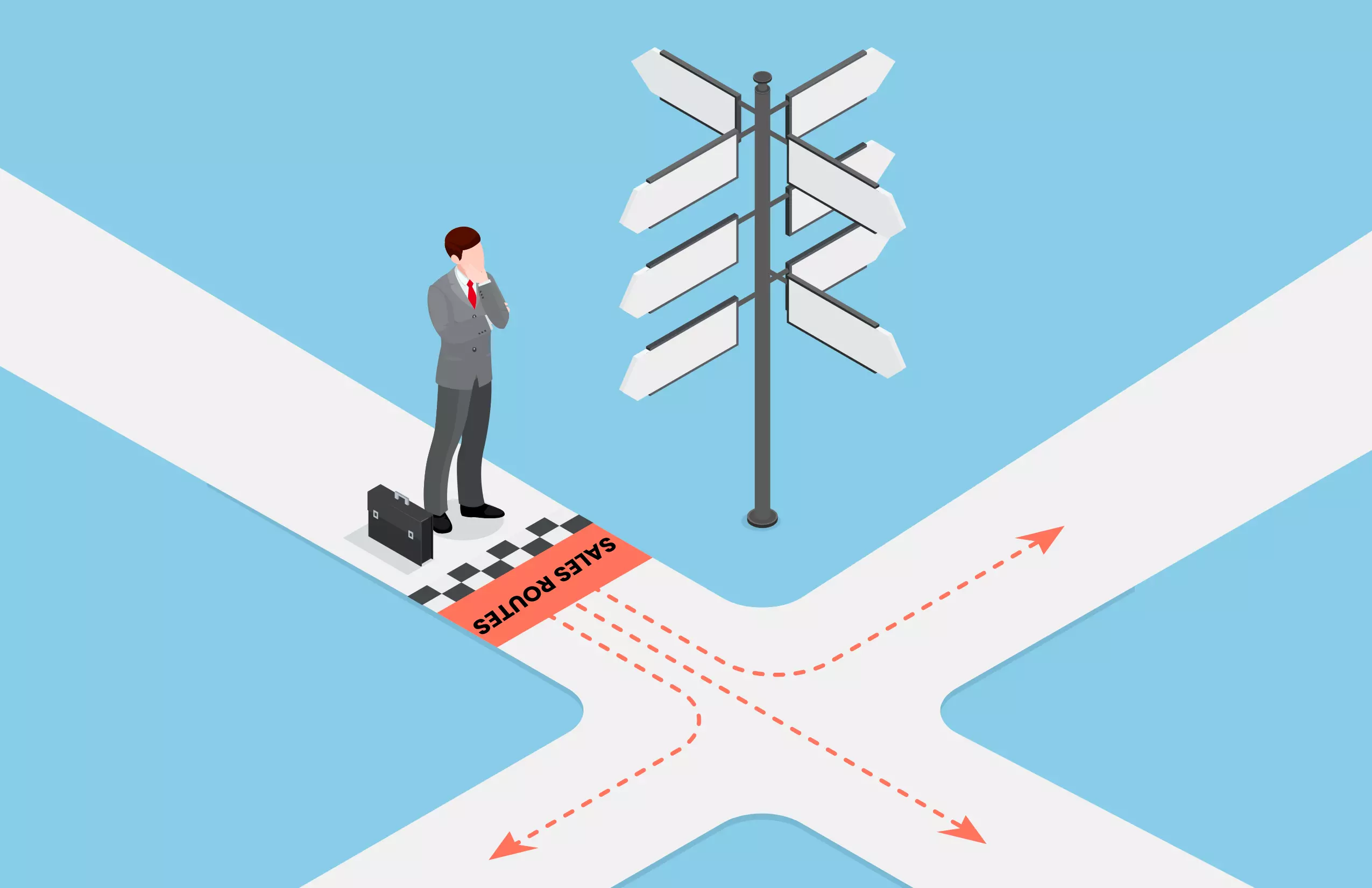 How to Plan the Best Sales Routes for sales employees
What is sales route planning?
Finding the shortest route from point A to point B is the process of sales route planning. The quickest routes also aid sales representatives in the field in detecting, evaluating, and managing their most significant opportunities. These routes take numerous factors into account. integrating market dynamics, competitor information, customer engagement, and status.
Planning your sales strategy should undoubtedly be a vital ingredient of your sales strategy. Every minute your salespersons invest hunting for an address is the energy they should be spending making sales. To be an efficient person, your sales representatives require planned and efficient routes.
Why should I plan my sales routes?
A successful sales strategy necessitates a thorough understanding of the sales route. Connecting your sales team to high-value opportunities at the right time will reward you back if you do it appropriately.
This operation could be challenging. But sales teams will make the best of every day invested in the field with sufficient certainty and technology. This is everything you need to get started.
The sales route method overcomes a wide range of problems. Flexible calendars empower salesmen to take advantage of unplanned downtime and respond to unexpected situations like last-minute appointment requests, poor weather, or traffic congestion. Agile, efficient, and productive route planning is particularly essential for companies that rely on a human workforce during phases of change and unpredictability.
What is a Sales Route Planner?
An authentic sales route application is the perfect tool for planning sales routing. To improve sales routes, several solutions were created. As a result, they frequently come with the abilities required to carry out this duty successfully.
Your field employees will move from point A to point B more productively with the support of a sales route planner. Also, it will enable you to input multiple addresses at once, instantly change routes, and emphasize specific prospects.
The simplicity of deployment is the best feature of sales route apps. They determine which prospects and when they should be addressed by your representatives. This method comforts the sales manager by not requiring their attention to monitor the sales person. Simply do provide the application with the essential knowledge, and it will generate an effective route for you.
The best way to plan a sales route
Technology is the place where everything originates. The optimal planning tools can enhance the efficiency of your store employees, whether you are manually planning routes using maps and spreadsheets or planning schedules using connected customer data.
The strategic approach that makes use of live route tracking software is determining the best path between two spots. With the use of this tool, it is quick and simple to evaluate travel times and adjust routes to traffic or construction delays. Also, they are much more manual and only use readily accessible data points.
Sales managers must establish the most intelligent strategy to schedule meetings so that salespeople can visit each prospect within their designated sales area. While planning a path for salespeople to travel as they visit as many prospective clients or customers as they possibly can, managing a field sales team entails more than that. Mapping sales routes has become significantly easier thanks to dedicated route planning software tools, enabling you to spend more time closing deals and less time routing.
The performance of your field sales crew relies on the planning of your sales routes. Your reps will be more productive when you indulge in this technology, incur fewer expenses, and yield happier clients. As well, you'll have far direct monitoring of your reps' everyday routines, which is always beneficial.
You may devote considerable time cultivating fresh leads, visiting prospects, and, most importantly, completing more transactions if you spend too much time on sales route planning and traveling. Once you've plotted your route, you'll never be late for an appointment. You are equipped if you ever have to add an extra appointment while traveling or stop suddenly for lunch or fuel.
Data pipelining is the factor that devises who is a prospect and who is already a client, which prospect or client is the highest priority, the most frequent visits made by your reps to the mentioned prospects and customers, and a lot more.
A sales route application will enable you in reducing the travel plans of your reps, assuring that they spend more time in meetings and therefore less time on the road.
How does Lystloc help the sales team with the best sales route plan? 
By streamlining your whole sales process, Lystloc empowers you to spend more time selling and less time on driving and desk work. For the sales team to get there quickly and efficiently, Lystloc automatically determines the most effective sales route.
Using Lystloc, you can build the most efficient routes focusing on a variety of factors, including duration, distance, and meeting schedule. It is apparent that this indicates you can design routes based on several factors, like the distance between scheduled activities, the current locations of your representatives, the time needed to hold a meeting, and more.
Lystloc's sales route planner monitors field employees' distance automatically. The data obtained can then be exported for quick and simple reimbursement.