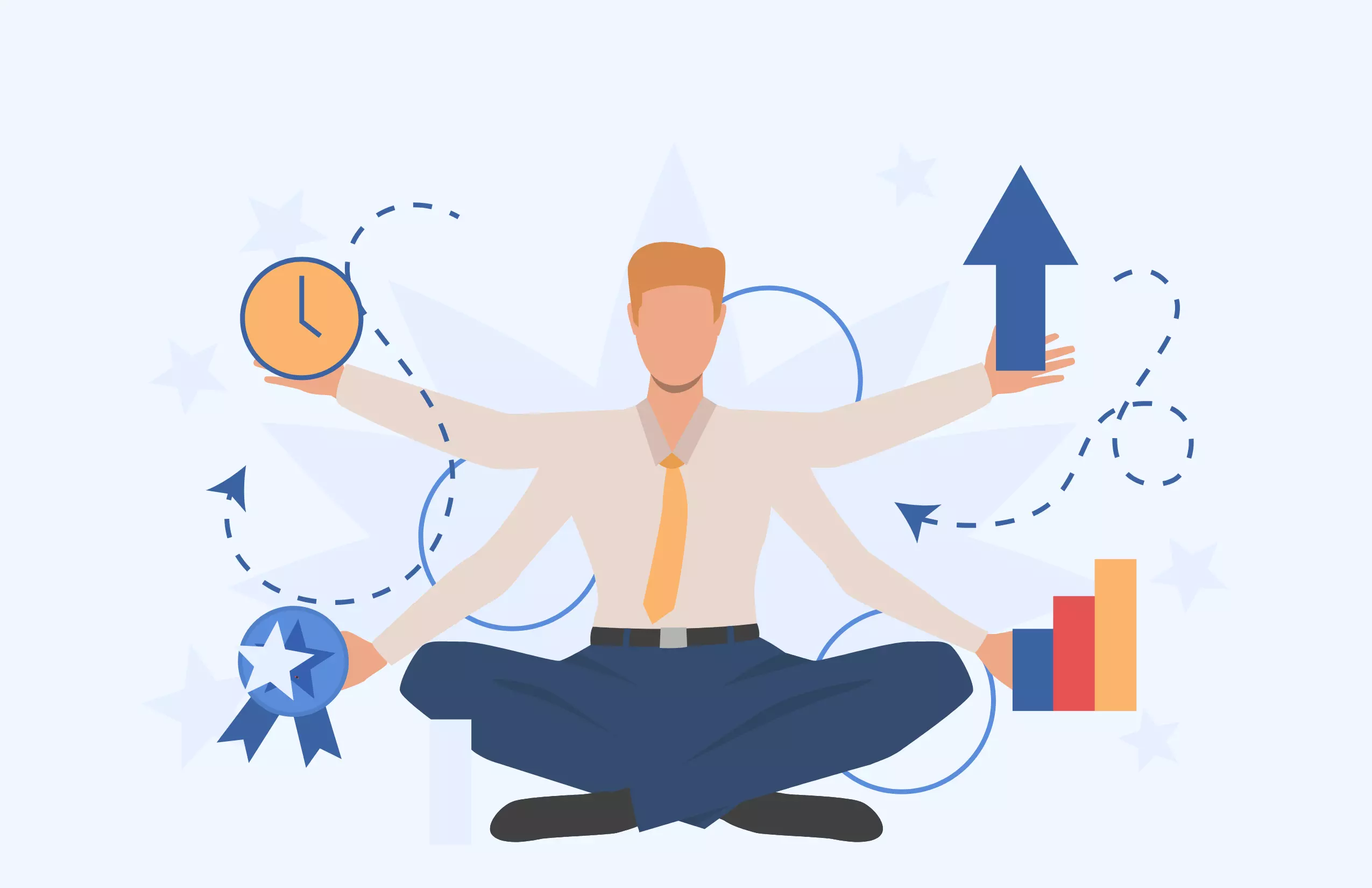 What Are The Roles And Responsibility Of Field Service Manager
Employing a field manager or a field service manager is indeed a wise step for a business that uses field teams to distribute, sell, and retail its products and services. An impactful player in an organization is the field service manager, who is in charge of effectively executing and supervising all service-related operations. They are in charge of planning and managing daily field activities in order to make sure everything runs flawlessly.
The duties of field service managers include offering high-quality customer service and making sure they are happy with the work done. One can gain task and people management abilities as a field service manager, which are relevant to any profession. Also, working with various systems will provide them with experience and help them comprehend the potential of the sector. Yet the job is more intricate than that. And in order to fully understand, one must be aware of who a field service manager is and what their roles and responsibilities are.
Who Is A Field Service Manager?
A field manager, also known as a field service manager, is a qualified person who oversees a team of field employees that visit customers' locations to offer their products and services. They are in charge of managing a variety of daily tasks that involve both internal operations and outside employees, and their presence stretches far beyond the workplace. Fixing, maintaining, or servicing equipment, systems, or resources generally includes sending employees to a location that is not within the company's premises.
Field service staff who provide customers with competent, technical, or exclusive services are managed by field service managers who also keep track of the company's field assets. Furthermore, the field service manager makes sure that all client issues are successfully resolved by enlisting the aid of the technical, production, and other teams as required.
Contributes to the strategic choices that have an impact on the operational area of responsibility. Can offer suggestions for establishing a spending plan. Capable of handling complex operational difficulties that call for collaboration with other departments.
Why Is Field Service Management Important For An Organization?
Even trained and experienced field employees require management's direction and assistance. Effective field service management will increase customer satisfaction, assist businesses in lowering costs and increase retention rates. Helps in early detection of necessary repairs for always-on timely services, high performance, and minimal downtime. Make sure the appropriate technician is allocated to the task, and give them access to the appropriate data on a unified system at the appropriate time.
To help field technicians remain safe, conform, diagnose issues, and finish jobs quickly, field service management gives them remote support and portable capabilities. Utilize information and insights to carry out repair operations properly and efficiently at the appropriate times. Identify whether technicians are reaching customer requirements and act quickly in the event of complaints or unforeseen delays.
Roles And Responsibilities Of A Field Service Manager
Assign tasks and responsibilities to employees on the field while managing and regulating staff actions to ensure the finest potential use of company assets.
Generate equipment POs, set up and components lists, purchase essential parts and arrange delivery and installation at the customer's location in collaboration with procurement.
In order to keep costs to a minimum, review and confirm orders for all workplace equipment and supplies.
For each operation, set up a spending plan and supervise field operations in order to make sure that expenditures stay within the allotted funds.
To develop plans and make sure that all daily field services are under control and that all customer needs are successfully met.
Managing all facets of a company's field service activities, including the scheduling of technicians, the recruitment of new staff, and the resolution of client complaints.
Documentation and paperwork for service activities must be finished and submitted on time to the relevant team or authority.
Maintaining all field duties and rules, as well as seeing to it that field agents implement them.
Planning fleet vehicle maintenance and upgrades in accordance with the fleet vehicle upkeep budget.
An experienced field service manager is in charge of training and mentoring newly recruited team members, as well as managing performance and productivity.
Create initiatives to enhance the technical as well as interpersonal qualities of service people.
Efficient communication skills are exhibited, either via team functioning or speeches that concisely explain business aims and plans.
Show that they have a thorough understanding of their team's daily actions and how they contribute to the company's vision and objectives.
Communicates with several other heads of department to find ways to raise the standard of assistance or services offered.
Foster faith, respect, and collaboration among members of the team by establishing a dynamic, supportive atmosphere.
5 Skills Every Field Service Manager Should Have
Leadership
No matter their sector, this is the most crucial talent that every field service manager should possess. Effective field service managers are perfect team leaders who understand how and when to deal with different situations. The team needs managers to be there for them at all times to mentor, assist, and support them. The field service employees will feel like they are part of the team as a result of the field service manager's faith and respect, which will motivate them to work more.
Communication
One serves as the initial source of information for both internal and external employees as the field service manager. A person in this role must be able to communicate effectively in a wide range of situations, from communicating information about everyday activities to discussing large-scale tasks involving numerous field service employees.
Problem-Solving
In critical situations, field service managers must maintain composure, comprehend their customers' requirements, and offer a solution that satisfies those needs while adhering to company regulations. With the aid of their problem-solving abilities, they can successfully engage with both their team and their customers.
Time Management
Field service managers who have good time management abilities can maximize their workday and devote sufficient time to their responsibilities. Field service managers who can manage their time well tend to be highly effective and productive. By setting priorities for their job, they may make sure that the most important activities are finished immediately while retaining smaller responsibilities in consideration.
Flexibility
Flexibility is the capacity to adjust or alter direction when a situation changes. Fieldwork can indeed be unexpected, and it may require an accurate evaluation to figure out the full extent of a task before it becomes clear. Field service managers must be flexible enough to periodically modify plans and asset allotment as the field service team gains experience with a given task or situation.
Summing Up
A field service manager is not an easy position. To be a field service agent is very far different from this, and it calls for a distinct approach. It's a demanding profession to carry on where almost every day will be a combination of both positive and negative situations, from dealing with the trickiest problems to preventing client satisfaction from declining. A field service manager position, however, places one in a privileged position in which one is able to speak for their employees as well as their company. Field service managers can succeed with the correct mindset and skills. With the right skills and attitude, field service managers are all set to rock the industry!