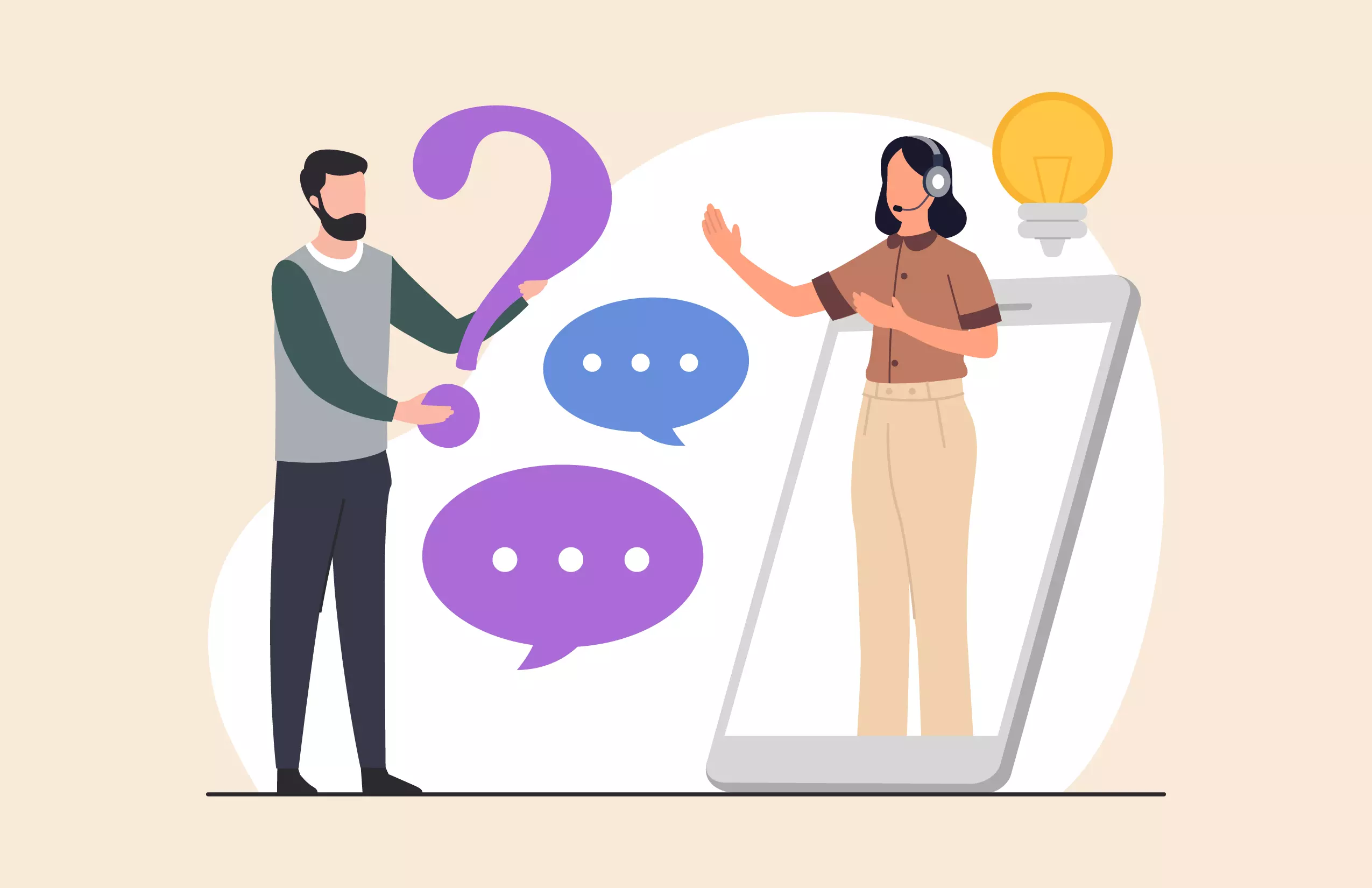 How to Improve customer service mindset for your Staff
What is a customer service mindset?
The desire to assist customers in whatever way is a characteristic of a customer service mindset. When someone approaches you, you must make certain that they are treated with respect and care. By putting yourself in the customer's position, paying close attention, acknowledging their needs, and doing your greatest to meet them, you can foster an excellent customer service mindset.
Establishing an excellent track record for your company is the ultimate objective of a customer service strategy. Customers ought to have a happy impression of you to be inclined to encourage you to their peers and to aspire to engage with you again.
Fostering a good customer service mindset
Customer service is strongly associated with direct interactions with real human beings. Until now, it immediately begins long before a customer ever communicates with a teammate. It commences as potential customers explore your website or review your updates on social networks to evaluate if you're a nice choice for them.
You might lose their trust if they notice sales strategies that are aggressive or exaggerated promises on your website. It's essential to remain cognizant that social media is also capable of serving customer service. You may convey to your consumers that you care about them and are ready to go above and beyond for them by promptly responding to requests or resolving conflicts before they spread.
Utilizing customer service mindset principles can revamp your business by increasing productivity, goodwill, and revenue growth while also strengthening employee morale and fuelling the growth. It will serve to make sure customers feel valued and appreciated each time they communicate with your company if you integrate this into your team culture. This will promote customers to feel valued every time they interact with your company.
Steps to improve the customer service mindset of your employees:
1. Encourage employees to attend customer service training
Every time, education is an interesting premise. This is why incorporating customer service training can aid in establishing the desired mindset. It's vital to consistently learn new things and improve your knowledge to keep a customer service mindset. Putting new information to use will enrich your clients as well as make you more relevant as a worker.
Without self-development as well, it is not possible to envision having a positive customer service mindset. Mutual training emphasizes that everyone is striving together towards the same purpose. Any employee will discover it much smoother to feel at ease offering first-rate customer service as an outcome.
2. Train them on how to take criticism gently.
Customer service workers interact with clients in person every day, thus customers are constantly evaluating their productivity. Even if you do not agree with a customer's complaint, it will still be important to pay attention to it and respond casually. It might be challenging for some individuals who struggle with accepting criticism, but it's essential for maintaining an optimistic perspective to accept feedback gently and even improve from it.
3. Develop long-term customer relationship
Customers' concerns should be handled as fast as feasible by service employees. But they also need to have a friendly relationship with their consumers. And that doesn't immediately imply that the only way to achieve it is to tackle their issues and queries.
Customer service representatives should engage in other initiatives and gain certain talents. In other words, they should be competent in the client onboarding process, proficient at acquiring feedback, and aware of increasing sales, cross-selling, and situational sales.
Furthermore, a support professional's duties should include monitoring overall customer satisfaction. All of these components work together to foster everlasting relationships with clients.
4. Cultivate a Positive Company Culture
It can be tough to foster a positive corporate culture, but the effort is worthwhile. An environment with a positive business culture impacts the mindsets of your staff, who in turn impact the views of your customers.
You may initiate a chain reaction wherein clients, customers, and employees all gain from working in a pleasant atmosphere if you employ the right approach. Promoting morale among employees by permitting them to take risks or depart their comfort zones and putting instruction into action for employees to boost their development.
Feedback given to your employees on their effort and how they might improve is essential, but you have to be sure to do so gently and with respect. Employee concerns should indeed be heeded. Be flexible, and responsive to employee initiatives, and give a forum for constructive debate. As a result, your employees feel confident confronting management with challenges.
5. Celebrate Team Success
A collective sense of purpose is established and culture is built by celebrating team accomplishments. Your business will develop speed: when you routinely celebrate team accomplishments because doing so inspires an interest in the actions required to achieve greater success in the future. Employees who are motivated are more trustworthy and dedicated to their job.
Positive work environment formation is the immediate impact of recognizing group efforts since it stimulates and raises the team. The establishment of a culture of success is the lengthy benefit of recognizing good performance.
6. Exhibit how good client service sounds like.
Every businessman should be a role model and motivate employees to achieve greater success. A strong team leader should handle employee concerns and questions in the same way that your employees are doing for customers. Simply pay close attention to what they have to share and respond. Regularly organize the social event to develop service agents' soft skills, which are fundamental for any role that concentrates on the needs of the customer.
Provide your customer care employees with a platform for effective customer communication if you want them to concentrate on satisfying your client's needs and maintaining an upbeat attitude. You'll see that it makes a big difference.
You can profit from a live chat box, an email marketing tool, or help desk software with an all-in-one solution. Exemplify customer service employees how these possibilities can be used for competent client engagement and personalized, friendly service.
Bottomline
Every aspect of your performance bonuses from possessing a customer service mindset, to impressing a hiring manager that you are capable of handling challenging talks to handling an unhappy customer with compassion and understanding. You'll not only retain more clients by cultivating a culture of outstanding client service, but you'll also bring in fresh ones.
It is clear spatial to establish these qualities into a routine and maintain them throughout your entire career the more you gain experience.