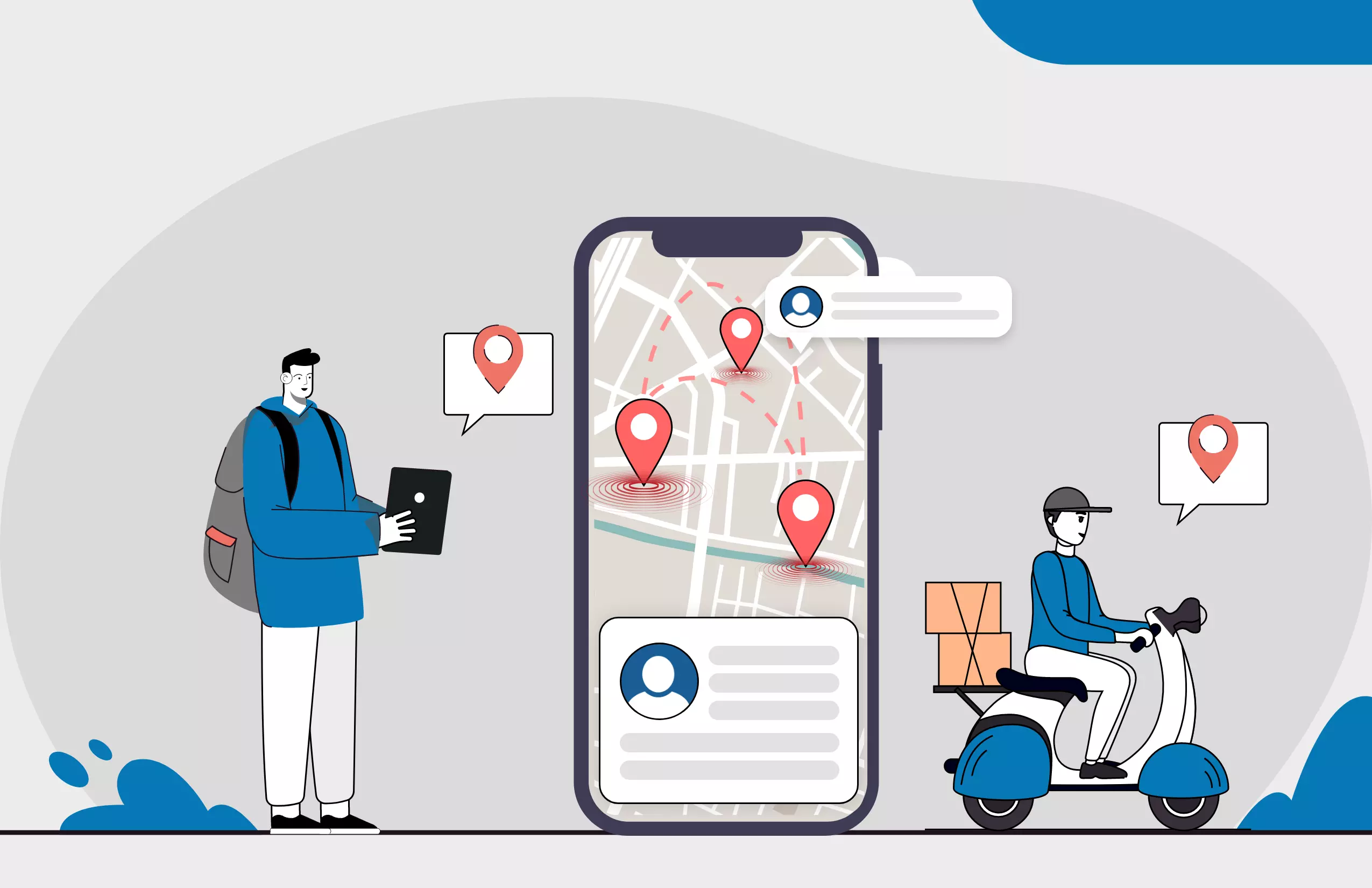 5 Best Field Sales Tracking Software For Your Sales Force
It's critical for the development of your company to keep track of sales. You must be aware of where your sales team members are, send the appropriate sales team members, and complete the task. You can gain a real-time understanding of problems, roadblocks, markets, and revenue sources by tracking the sales force. That's why a field sales tracking app has emerged in this digital world.
Consider a typical day in the life of one of your salespersons. They likely manage a number of challenging jobs. They frequently make client visits, prospect leads, organize calls, attend urgent meetings, and submit proposals. Manual worksheet management of all these activities can be time-consuming and error-prone. So businesses require the best field sales management software to rectify the field sales problems.
Sales managers, on the other hand, need to be aware of how their sales team members are performing. By being aware of this, reward calculations, evaluations, and task allocations will be more transparent. However, sales managers cannot continue to review worksheets to assess sale employee performance. That is why there is a high demand for best sales tracking software that can help both sales managers and sales employees.

What Is Field Sales Tracking Software?
All sales-related operations can be monitored with the use of field sales tracking software. When the business case is for field staff, companies may refer to it as a field staff tracking app. You cannot monitor the work of your salespeople when they are on the field by using regular web analytics tools. Even field personnel are unable to submit their activity report from a distance work location. For this reason, you require the best field sales management software for field salesmen. The best sales tracking software keeps field workers connected to essential data and assistance while they are out in the field and gives them insight into real-time communications.
5 Top-Rated Field Sales Tracking Software Recommended For You
Lystloc
Lystloc is one of the best field sales software that uses real-time location intellectual ability to monitor and track the on-field sales workforce. The field sales tracking app allows businesses to gather comprehensive information about their field sales staff's everyday sales routines as well as live tracking of employee work sites.
The best sales tracking software also allows sales managers to assign client visits to field sales person depending on their current locations mostly during instances of primary concern and client necessity. Lystloc's field sales tracking app allows the managers to track the fieldwork of every single employee present in the sales team who appears to work away from the office.
Other interesting aspects of this field sales software include field attendance, mapping of locations, sales meeting check-in/out, maintenance of customer details, travel reimbursement, and numerous other tools for tracking sales employee efficiency. Lystloc also offers automated data-driven insights of all the information pertaining to field employees in custom e-reports for sales managers to utilize when formulating strategic and tactical demanding decisions with respect to field tasks, which makes it even simpler.
Lystloc just unveiled a new product called Lystface for tracking sales employee attendance. Real-time facial recognition attendance management is offered by Lystface for contactless safe and secure workforce attendance marking. This is one of the best sales tracking software for managing field attendance and automating the payroll process.

Twib
Twib is a sales employee accounting and best field sales software used by businesses and sales managers to supervise the field sales teams. The field sales tracking app is integrated with something like a web-based admin dashboard to monitor the geolocation of field sales staff activity and travel routes. Using this software, you can stay updated on the day-to-day operations of your sales force by obtaining accurate analytics. Twib makes it easier for businesses and salespeople to keep track of daily sales visits and submit relevant data with uploaded documents and receipts.
Twib is a fully featured field sales tracking app that also enables salespeople the opportunity to snap images with location data, input their everyday sales expenses, and upload images of whatever external sales operations they have carried out. The managers are not required to restore their sales tracking records because our field sales tracking app is cloud-based and all information is synchronized. Additionally, the sales managers can view the information from any location using any web server or the field sales tracking app on their smartphones.
SalesDiary
A company's field activities can be managed using SalesDiary, a mobile-based field sales tracking app that uses artificial intelligence. Using sophisticated field sales tracking software, regional sales managers can set goals for front-line salespeople and record their field attendance and travel routes. SalesDiary was created with the sole purpose of enhancing secondary sales effectiveness when integrated into the software's authorized workflow. The app has an internally built Distributor Management System (DMS). A unified smartphone app allows the sales team to organize delivery services, inventories, payments, and outstanding.
The day-level route plan for field sales and marketing people to visit a number of retail locations on a routine basis is also provided by this field sales tracking software. According to the company's requirements for each form of sales or customer base, an activity route plan specifies who and when to visit. The top managers can use the BI services included in the best field sales software app to set KPIs and KRAs for each client in the company's revenue centerline.
FieldSense
The field sales team can carry out a variety of routine activities with the help of FieldSense mobile field sales tracking software, including marking in and out of the attendance monitoring system, attaching customer visits, arriving at meeting locations with real-time route planning support, recording visit outcomes, requesting expenditure reimbursements, notifications on critical updates, etc. The manager examines the travel records of the field users to verify these expense claims. Additionally, the field sales tracking app enables field sales managers to always know where their field workers are at any given point in time.
On the application homepage, the field sales tracking app presents a thorough overview of the on-field sales employee actions with thorough informatics. By using FieldSense's time monitoring feature, the managers can figure out which sales tasks are taking the longest duration to perform and make plans to speed up and simplify them. Businesses can increase the output and effectiveness of their sales team productivity by using this field sales tracking software./p>

Unolo
Unolo is a straightforward and pocket-friendly mobile field sales software creation that gives managers the ability to track and monitor the whereabouts and activities of field sales employees. It is a comprehensive field force monitoring platform that provides work management, location monitoring, recording of attendance and leaves, and much more.
One can enter validated data into CRM using its field sales force automation approach, which makes it simple to schedule out a whole day's worth of work and contribute to the company's bottom line. With the help of this field sales tracking app, managers can easily keep tabs on the whereabouts and productivity of their field sales personnel.
With its technically advanced route planning, API interface functionality, and essential communication mechanisms, this field sales tracking software ensures the greatest efficiency even while the device is offline. Provides an accurate reporting interface system where one may obtain all information regarding staff's sales accomplishments, client visits, purchases processed by them, and many more. The travel route tracking for sales employees is based on both real-time and GPS systems. With Unolo's best field sales software, sales managers can expertly balance the productivity and security of their sales teams in the field.
Summing Up
The triumph and development of every business depend on a well-trained and effectually connected field sales force. The best sales tracking software provides organizations with a full-packed solution to effectively manage their sales force by removing the manual paperwork and automating field sales tasks across all platforms. The hunt for a solution to minimize the burden of field sales team management and operational work has increased the demand for best field sales management software. If you are in search of efficient, user-friendly and best sales tracking software then the above-listed software is the one you can opt for. Make use of this 5 top-rated best sales tracking software to make sales team work monitoring more easier and effective.