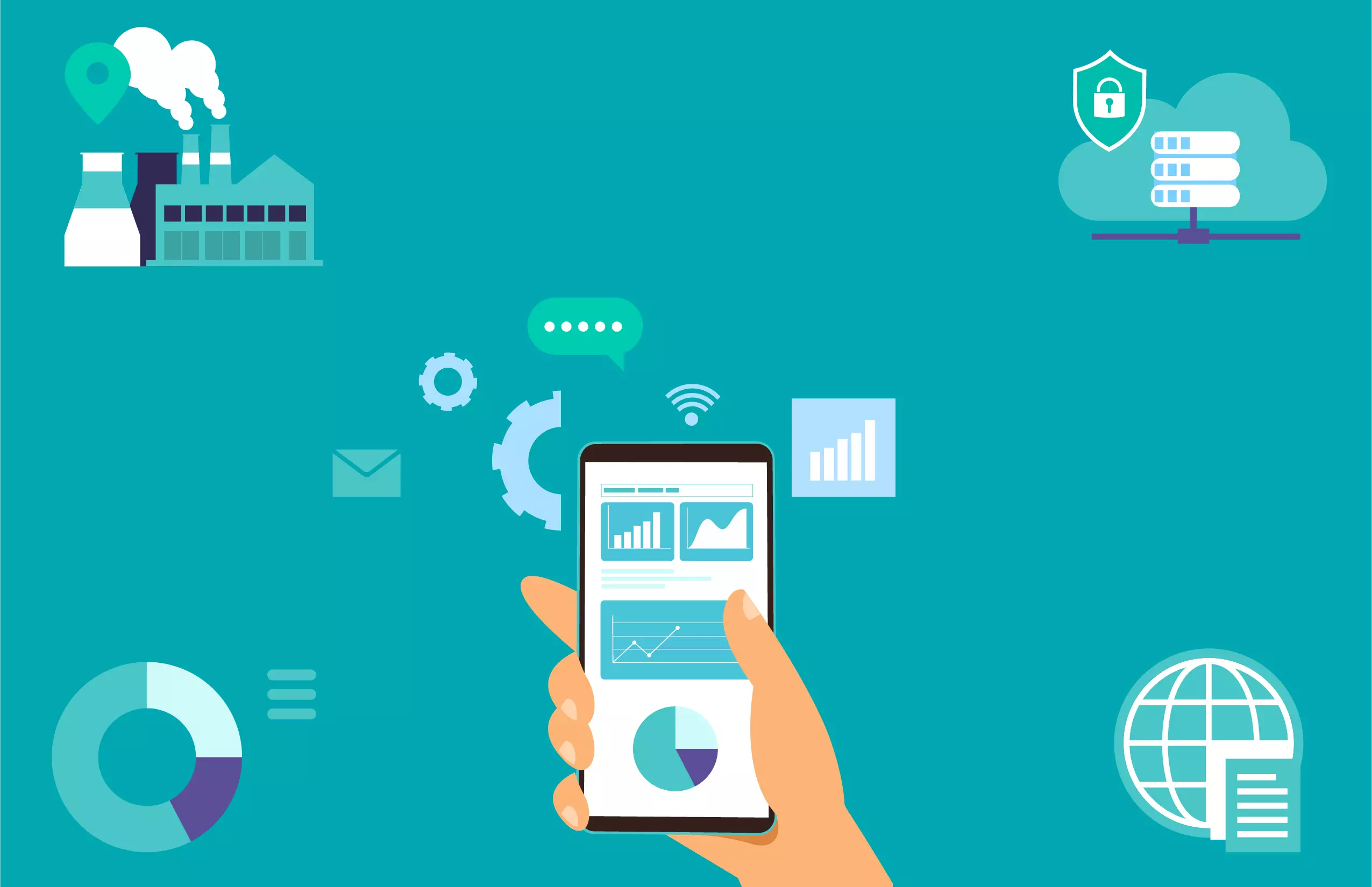 Field Force Automation Software Market Growth In The Upcoming Business Years
The need for field force productivity enhancement is increasing, and mobile-first solutions are being more widely used, which is boosting the market for field force automation worldwide. The field force automation app makes management and communication simple and efficient for field personnel. Many businesses have employees that are disjuncture spread out over different regions and countries. Companies are facing a variety of issues related to workforce management, data processing, and connectivity as a result of the workforce's extensive operation.
By offering optimal field force management, the field force automation system effectively addresses the above issues. Real-time sales and service information are transmitted to a mobile platform using field force automation software.
The field force automation software market is diverse, with numerous big and small companies providing enterprise customers with solutions. In order to create and upgrade features for their field force automation software suite, these vendors invest a lot of money in development and testing to better understand customer requirements and expectations.
What Is A Field Force Automation Software?
The innovative technical development known as field force automation software enables field employees to access, update, and modify the details related to their daily fieldwork and integrate it with the core database at their office through their mobile devices. Organizations can boost communication with field sales employees by gathering and sharing data instantaneously over a standardized mobile sales force application platform, resulting in increased efficiency and improved service to customers.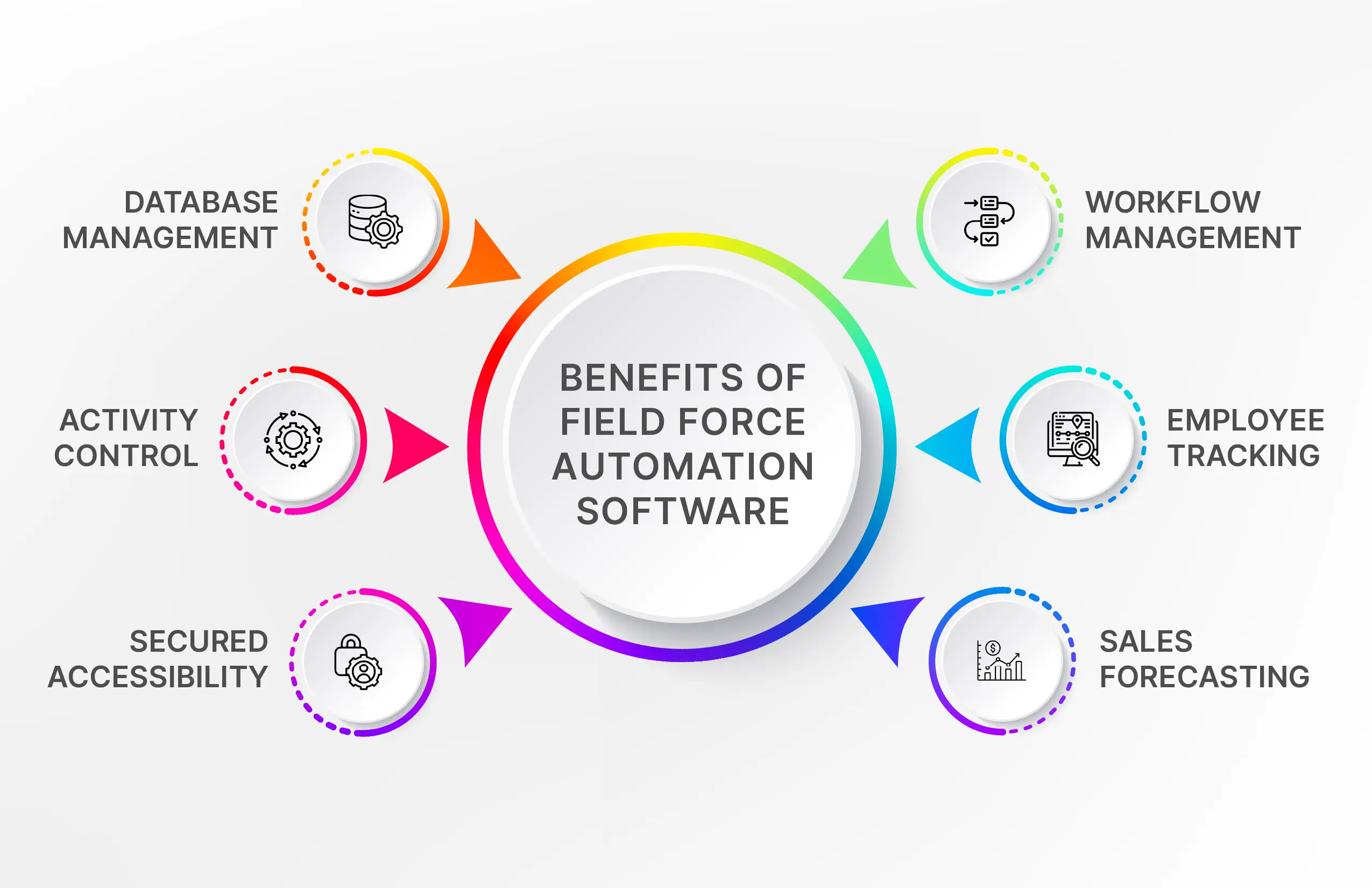 The difficulty of the communication barrier between both the manager and the field workers can be successfully dealt with by an effective field force automation system. With real-time location tracking, impulsive updates on sales activities with clients, and management needs for support, the field force automation app is more like a zoom lens that lets you view what is occurring on the field from a distance. It facilitates following up with the sales force without becoming intrusive.
Market Statistics On The Growth Of Field Force Automation Software In Coming Years
During the anticipated period of 2022 to 2030, the market for field force automation systems is expected to gain momentum. The market for field force automation was worth $1,196.9 million in 2019 and is anticipated to grow at a CAGR of 20.9% from 2020 to 2030. The Field Force Automation system market is assured to grow large during the forecast period 2018 to 2028.
According to the report of MarketWatch "The global Field Force Automation market size was valued at USD 859.08 million in 2021 and is expected to expand at a CAGR of 24.28% during the forecast period, reaching USD 3165.68 million by 2027". Also, the report by Market Research Future "Global Field Force Automation Market is expected to reach USD 3.05 Billion by 2025, registering a CAGR of 15.2% during the forecast period 2019–2025".
The market's hardest-hitting driving factors are the rising use of smartphones and internet technology, the growing emphasis on utilizing cutting-edge technologies like cloud services, the internet of things (IoT), and artificial intelligence (AI), in strategies for field force automation software, and the rising demand for automation of repetitive tasks. The field force automation market is expanding consistently in 2022, and given that major businesses are implementing more strategies, the market is predicted to increase during the anticipated time frame.
Upcoming Trends In Field Force Automation Software
Over the past few years, the field force automation system has progressed a lot. Software vendors are constantly becoming more flexible toward growing expectations of the field force management as more companies become their clients. In order to stay current in the market, they are also constantly inventing the most recent technological advances.
The field force automation systems are enhancing their ability to fulfill the data requirements of field force supervisors as well as other officials of the power structure as the field CRM companies strive to provide excellent customer support while maximizing the efficiency of their field staff. Field force automation apps have never been more reliable thanks to new features and configurations. Some of the major improvements that the majority of the participants are attempting to undertake are outlined below with respect to evolving trends:
Platform For Off-The-Shelf Integration
FFA system integration is no more just a prerequisite for big organizations, but for every enterprise resource planning system, webpage, or social network platform. To guarantee the streamlined flow of information and improved accountability, customers from across the board are searching for the exact same thing. These vendors of field force automation solutions are also aware that these integrations will promote greater acceptance and lessen the likelihood that a client would transfer to a different solution too soon.
Field force automation software providers are developing an integration package that will feature off-the-shelf APIs for crucial primary database and operational metadata integration like location, product, attendance, purchase, etc. to assure that interface doesn't turn into a roadblock in whatsoever deployment.
Use Of Cloud Based FFA To Acquire Business Information From Anywhere Is On The Rise
Field service providers need to be adaptable and mobile in order to do their jobs. They will therefore also need tools that they can carry around with them. This is where cloud-based field force automation software technology comes into the picture. With this kind of technology, field employees can use their own smartphones to access various customer-related data and communication tools. They are able to operate effectively anytime, anywhere because of this.
It is inevitable that 2023 will witness the widespread adoption of cloud-based field force automation innovation across all corporate sizes. Its adaptability and portability can be advantageous to field employees. Instead of having to go back to the office, they may easily and instantly access relevant tools and information in one single mobile app.
Augmented And Virtual Reality
Field force automation apps with augmented reality capabilities can place schematics and other important data over real software to assist field personnel in doing their duties. Experienced technicians who can sketch on virtual screens and have their instructions appear on the AR display in real time can guide field personnel on-site. The field force automation software with AR capabilities can be configured to bring a variety of benefits to the on-site training program, giving staff members practice responding to unforeseen circumstances.
As digitalization spreads, nurturing personnel are better equipped to take advantage of connected technologies when providing services to customers or during consumer interactions. Virtual reality can also assist field personnel in doing repairs in a risk-free setting and honing their abilities in a fully digital environment.
Intelligence Powered By Data And Third-Party Network
Making choices based on data is absolutely essential for any business to succeed. Customers have depended heavily on analysts for decades to gather insight from data captured through field force automation or other systems. By leveraging various statistics and analytical tools, field force automation software providers are currently developing the potential of generating information in the guise of advanced metrics, forecasting results, proposing subsequent steps, etc. within the software itself.
Large FFA software companies already operate under a strategy where they focus solely on software updates and developments while leaving customer installation to a savvy third-party partner. Even if there is an inherent risk since you have no authority over the standard of the deployment or the client experience, many medium-sized firms are moving forward into this paradigm to assure a wider global outreach and to assure that more attention is paid to product-level efforts.
Conclusion
Due to the growing demand for automated field operational processes, efficient lead generation solutions, monitoring of all customer analytics, and collecting real-time field records for giving customers a personalized service among businesses, the global market for field force automation software is experiencing intense competition. Field force automation system needs to adopt emerging trends now more than ever because this is a crucial time for companies to focus on building field employee confidence. Companies can gain greatly from technological seamless integration, system automation, and data-driven decision-making by implementing a mobile-based field service model.