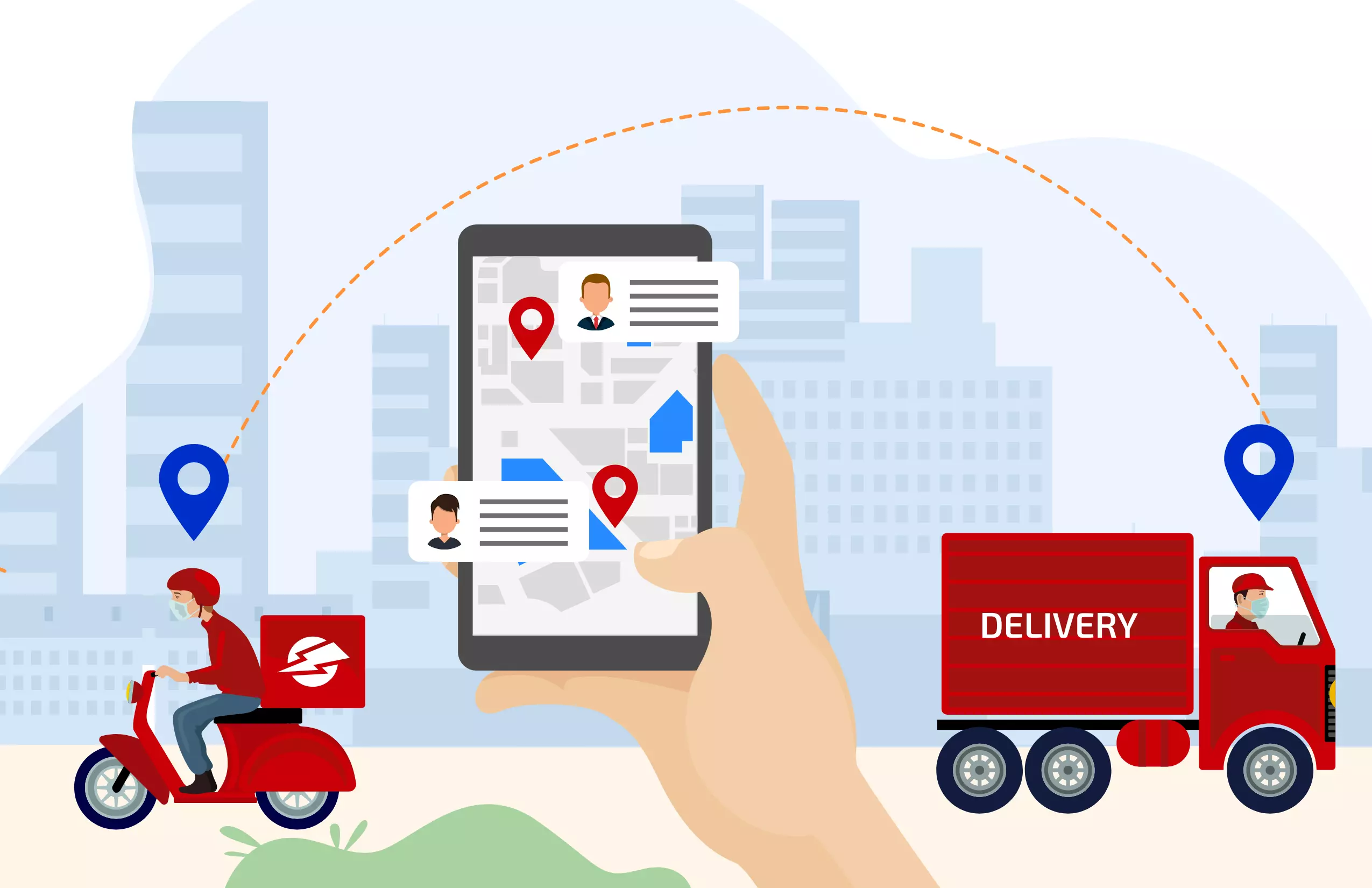 The Role Of Field Force Management In Delivery And Logistics Industry
In the era of booming online shopping and sending shipments across the globe, the number of delivery and logistics companies are increasing day by day. To fulfill the needs of a growing population, a huge field workforce is serving both of these industries. To manage them effectively and to ensure their maximum productivity, the role of field force management in logistics and delivery industry is inevitable.
There will be processes like transactions, delivery tracking, reporting, attendance, daily work status, etc that need to be executed on a daily basis. The business world is superfast and to cope with the speed, a major part of these processes need to be automated. A field force automation software does that work for you. Once you start using it for your business, you will definitely experience a rise in employee productivity and overall business performance.
Wondering how it works? Let's discuss this in detail.
How does Lystloc Solve The Challenges Of The Logistics & Delivery Industry?
Workforce management in logistics industry is filled with challenges as the manpower involved keeps growing day by day. Lystloc is one of the leading field force management apps that assists you in managing your field employees every day with its powerful features. Here we go:
Efficient Live Location Tracking & Route Play
For a delivery/logistics person, planning the optimum route to deliver all the packages for the day is the main challenge. They need to take into account various things such as traffic, delivery availability of people & time slots, distance, etc. Lystloc's live location tracking and route play features help you to track your delivery guys in real-time and you can find out any faults/deviations that occur.
For example, if you notice there is no movement of the vehicle for some time, you can check immediately why it is taking too long and give them alternate ways to overcome the situation. Unfavorable situations like vehicle breakdowns or repairs, low fuel, traffic jams, etc can be handled easily when you track them. Also, when they take wrong routes and are stuck in unknown locations, you can easily guide them out of it. And, the route play feature serves as a reference to take the best route to the same place in the future.
Easy Task Scheduling & Updates
If you are managing say 50 delivery employees delivering to various locations of a city, you need to plan and schedule the tasks for each and everyone in advance to avoid confusion. Now, can you understand the value of field force management in logistics and delivery industry? To ensure seamless delivery, Lystloc's task management feature enables you to assign and manage tasks based on your employee's location.
Delivery people can mark attendance, check-in, and check-out at a location and also update delivery related information in doc, image, or audio files too. You can easily view them all with a few clicks. Hence, your entire team's productivity is improved. Gone are the days when you made multiple calls to know the status of the shipment.
Eradicating Human Errors By Automated Reports
Preparing reports for huge amounts of data manually will be a painful, time-consuming process. Using Lystloc, you will be able to get automated reports customized based on your needs. A subscription-based feature named Lystdata will send reports to your mailbox directly. While we praise the power of automation in various fields, we should also welcome field force automation in logistics and delivery industry as well. Automated reports eliminate all sorts of human error and give you accurate business insights. Based on them, you can devise your sales strategies more effectively.
Increasing Delivery People Productivity
The Indian logistics sector is one of the fastest growing sectors and its total worth is projected to be a whopping 380 billion dollars by 2025. Huge, isn't it? Now, to serve fast-growing businesses like logistics and delivery, you need highly skilled manpower working at their best. The best in the sense, with higher standards of productivity. Lystloc will help your employees achieve that standard with its versatile features.
For instance, location based attendance will be of great help for your employees to log in from the delivery locations if and when needed. They need not travel to the office only to mark attendance. Also, real time monitoring will reduce idle time and unnecessary long breaks for employees. You can also set geofence if you wish to set boundaries for logging in and out in a particular radius. By making use of these features, workforce management in logistics industry will become more flexible and easy to handle.
Cutting Down Costs
Though the logistics sector contributes 14.4% of the nation's GDP, it costs around 14% of GDP. To be precise, logistics and delivery use about 14% of the GDP. Now, you can understand the need for cutting down costs. Lystloc assists you in taking the shortest route to the customer location thus saving fuel costs to a great margin considering the total number of employees traveling on a daily basis. Field force management in logistics sector will bring down operational costs as well by saving your time and resources as it reduces the paperwork and saves all the important documents in the database. A cost cut down as small as 1% will have a huge impact on the industry overall.
Easy Reimbursement & Payroll Processing
As far as logistics and delivery companies are concerned, calculating fuel reimbursements manually is a tedious process. Lystface, being the leading employee tracking app builds transparency between the employees and the employers with the distance covered per day data. This helps in reimbursement calculations of the fuel and travel allowances.
Lystdata helps you to analyze the reimbursement reports to find out the ups and downs in fuel expenses. This will help you to focus on the areas in which you can cut down costs. Also, you can get attendance reports, log in & log out times, and no.of leaves taken by employees which are helpful in payroll processing. Two of the major calculation processes are thus automated, what more do you need to choose Lystloc as your business growth partner?
Better Customer Service Due To Improved Processes
People stay with the company only if it gives them the best customer service and a seamless delivery experience. Because, in this digital world, where a major part of shopping is made online, people want one-day/superfast deliveries with proper packaging and reach them perfectly without any damage. For this, you need field force automation in logistics industry by which your business process like task management gets improved.
Once your processes get simplified, you will automatically be giving your customers the best service and hence it's a win-win situation for both. Also, by delivering products safely, the return of the products gets reduced and thus the costs associated.
Endnotes
As per reports, India is the second fastest emerging logistics market based on the Logistics performance index (7.39). To travel along the speed of its growth, you need the help of field force management in logistics industry. Warehousing, shipping and inventory management are the three broader areas where you need the help of technology to save time and energy. Field force automation will be helping the entire shipping process by taking care of scheduling, tracking and updating information processes.
An app like Lystloc that solves all your challenges in logistics and delivery will be the best choice for your business productivity and growth. With exciting new feature updates coming up, we can say that Lystloc is the best in the industry in pricing, features, user-friendliness and other aspects. Sign up to see and experience it yourself.