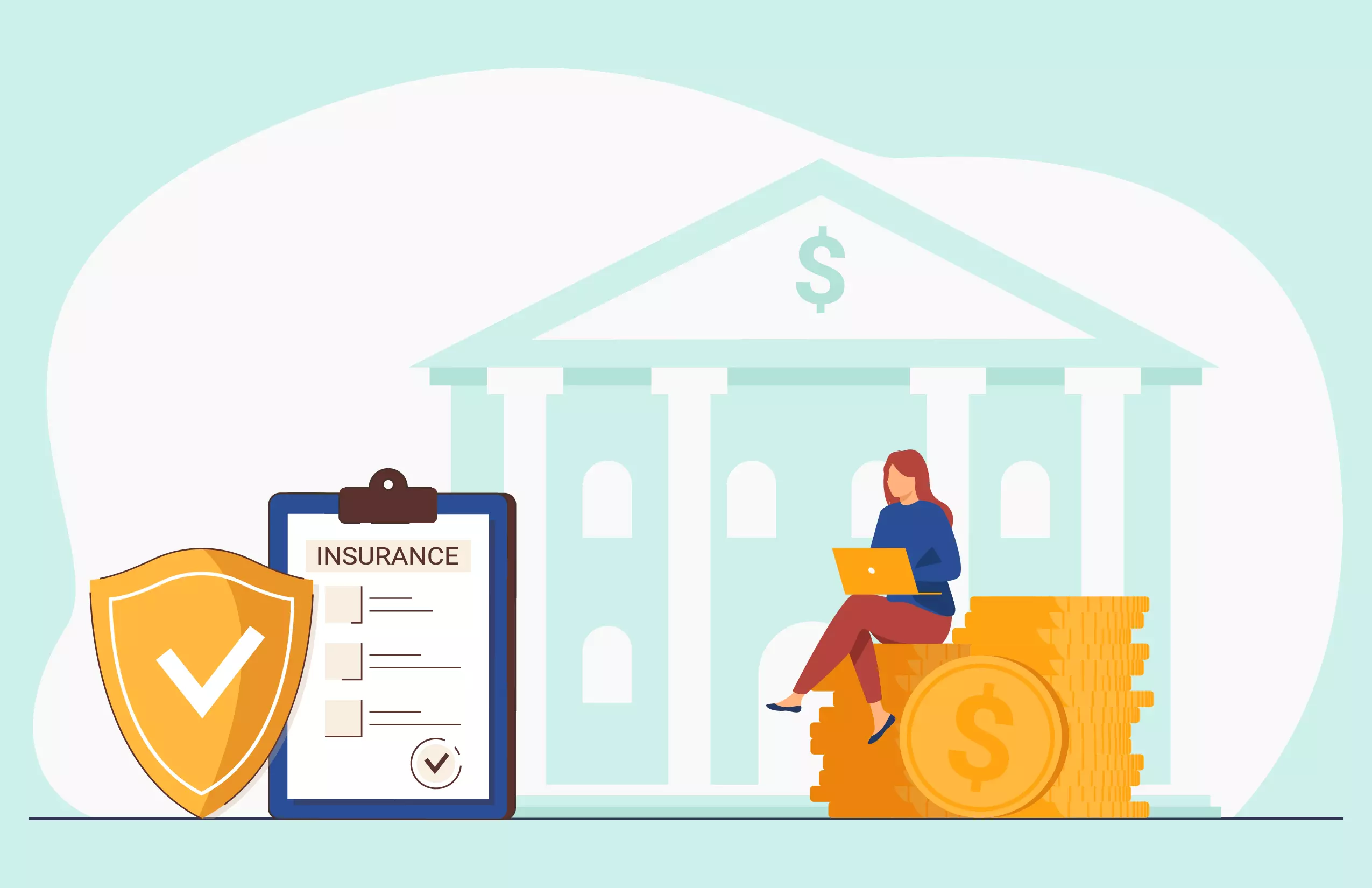 The Use Of Field Force Automation In Banking And Insurance Industry
Managing the field service staff is one of the major difficulties facing the banking and insurance industry. In the finance sector, a number of activities are carried out in the field by teams that travel to various areas. Because customer service is a significant indicator of quality in the banking and insurance industry, it becomes extremely important to constantly check your field team. Field salespeople are required to put forth a lot of effort, including door-to-door sales, customer service, managing the sales pipeline, and other responsibilities.
The managers of the field sales team would like to know what happens at every meeting when sales employees visit prospects one after another. They would not want to wait for the meeting to end before calling the salesperson to find out what happened and how it went. By creating a real-time communication link between the onsite team managing sales and administrative operations and the off-site sales team, field force automation software overcomes this difficulty.
Why Banking And Insurance Industry Should Use Field Force Automation Software?
Banking firms spend time and effort making sure they hire qualified field staff since they're the main face of the company to customers, vendors, and the general public. Employees may have access to organizational assets, financial records, and other critical business data depending on their function. Therefore, it is crucial for businesses to understand how field staff members are operating in order to safeguard against any regulatory concerns and other behaviors that could damage the organization's reputation.
The banking and insurance industry faces numerous field force management difficulties, including best-beat route planning, sales agent management, and salesperson monitoring. An all-in-one smart field force automation software that can enable field employees to start executing their work activities seamlessly while providing transparency in operations and simplifying the challenging customer service management is urgently required for banks and insurance services to address these issues.
Banks are able to simply manage their mobile sales workforce in the field with the help of effective field force automation software. A great field force automation in finance may boost sales, close leads more quickly, and streamline the sales function in addition to enhancing doorstep services.
Field Force Automation Benefits In Banking And Insurance Industry
Reduces Time Waste At Work
Time spending is common in many banking and insurance organizations, but wasted or idle time costs the business money. Without a tracking tool, bank managers may not be able to see how field employee performs their duties. This is why, in the banking and insurance industries, technologies such as field force automation are being used to track employees and decrease time waste. Time tracking tools in field force automation software reveal exactly how long each staff invests at work and on what tasks.
Overall Data Insight For Planning And Implementation
As the team expands, it may become increasingly difficult to contact clients or follow up with interested prospects. Further, scalability makes it far more difficult to maintain an up-to-date perspective on every customer's wants. However, bank managers can easily coordinate their bank and insurance staff with their clients' schedules by using the appropriate mobile field force automation solution. Field force automation in finance assists them in planning and carrying out their business in a dependable manner as a result of which, total sales productivity and income generation grow.
Minimizes Micromanagement
Field force automation software acts similarly to a binocular, allowing managers to observe what is going on in the field from afar using real-time geo-tracking, automatic feeds on banking and sales activity with clients, or calls for support from the bank manager. It enables them to check up on the field employees without ranting. A simple dashboard on the software application offers an easy-to-understand overview of all field staff, including what they're working on, their current location, the customer they're meeting, and the distance travelled, allowing the bank manager to monitor and respond accordingly.
Effective Field Workforce Operation Management
Field force automation software enables better tracking and monitoring of the banking and insurance workforce in the field. The gap in the financial organization between field workforce management and efficient sales operations is bridged by field force automation.
For instance, when a field sales employee makes a sales pitch to a potential prospect, meantime the bank manager can have access to all the information on the sale and prospects without having to physically be present there. This way a lot of time can be saved on having endless sales pitch meetings. Bank managers can track the location, current task status, and sales targets of their field force. On the flow, this will pave the way for better team management.
Work Order Distribution Depending On Location
Without real-time geo-tracking functionality, no field force automation software is effective. To gain a bird's eye perspective of all field activities, including territory mapping field visit routing, attendance monitoring via geo-fencing, and tracking conformance, managers can travel with their field service staff at the same tempo in real time using this software.
Bank managers may undertake geo coverage analysis, identify local opportunities, and obtain visibility into the whereabouts and actions of bank agents with the use of mobile field force automation software. They can connect their resources available with the current tasks based on talents and availability with the help of auto allocation of leads. Bank managers can identify the salesperson who is physically closest to the client and then assign prospects or duties in that manner. This promotes efficiency, improved resource allocation, and timely client service.
Improved Customer Relationship Management
Customers today have advanced to a stage where they want to comprehend the value of the things they are buying before making a purchase. In addition, the effectiveness of customer support also has a significant impact on the banking and insurance industry.
A new-age field force automation in finance enables the sales teams to acquire clients through complete workflow automation, lead management, and post-conversion relationship management in a single interface. Creating value for the customers might be a challenging endeavor. Together, all of these features of field force automation software significantly contribute to gaining the trust of the client and enhancing the relationship with the customer.
Eliminates Manual And Paperwork
For any forward-thinking organization, tracking performance on paper or manually is basically unsustainable. The stack of paper keeps growing over time. You can add new tasks to the software automatically by using an automated field force automation in the banking and insurance industries. It eliminates typing errors and maintains the data organized.
Instead of returning to their offices, visualizing the meeting, and recording the meeting history, the bank personnel may now add meeting notes in real time with the help of field force automation software. The bank manager can promptly evaluate the notes in real time while seated in the office.
Improves Productivity And Employee Engagement
Field force automation benefits in measuring and monitoring each employee's productivity and work efficiency. These data can also be used to boost overall productivity in the future. It is simple to comprehend how much time is truly lost through analysis, and we can take preventative action to reduce unproductive actions. An employee tracking tool enhances engagement in a number of ways. For example, when workers fulfill quality expectations and deliver outcomes, managers do not need to investigate and document if employees are wasting valuable work time on other activities. Employees become more effective by admitting their weaknesses.
Wrapping Up
Streamlining and managing work in the field is indeed a difficult task. It is crucial to managing this job efficiently for an industry like banking and insurance when the field force is employed in large numbers. Organizations may take command of their field service team by making an investment in reliable field force automation software.
It is a wise business move to buy flexible field force automation software that integrates with your desktop, mobile device, and CRM because it not only establishes a process but also automates several repetitive operations. The ultimate goal of every service business is to increase efficiency, team productivity, and customer satisfaction through this.