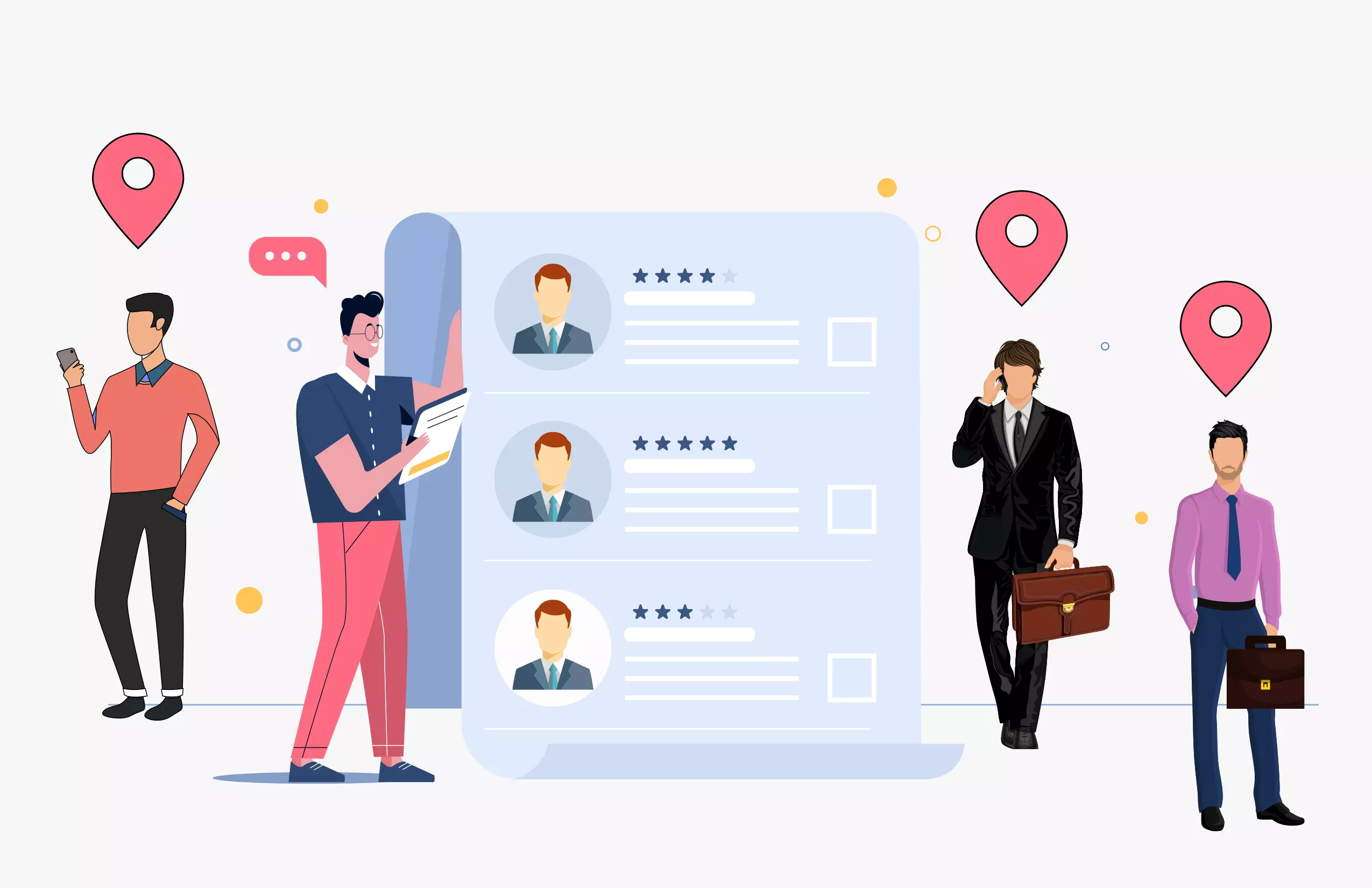 What Is Field Employee Management & Tips To Handle Your Field Employees
In contrast to how it was several decades back, the working structure of today is substantially different. Today's modern workplace has been revolutionized. Many have already started visiting customer places miles away, however other employees are still employed in the actual office. Due to the fact that technological advancements are reducing geographic boundaries, businesses have become more widely dispersed and not limited to a single location.
This was the way the "field workforce" started to be employed. Employees in the field, as the name suggests, are individuals who perform their work away from the major office. These field workers are essential to maintaining the seamless, effective, and profitable running of the company when managed appropriately.
What Is Field Employee Management?
Managers deploy a field employee management system to assign fieldworkers duties and keep an eye on their productivity. The system gives users access to real-time communication and keeps field forces connected to essential resources while they are out in the field. The goal of field employee management, which is designed expressly for outdoor workforces, is to streamline, make work more transparent, and make it easier to manage for both managers and employees.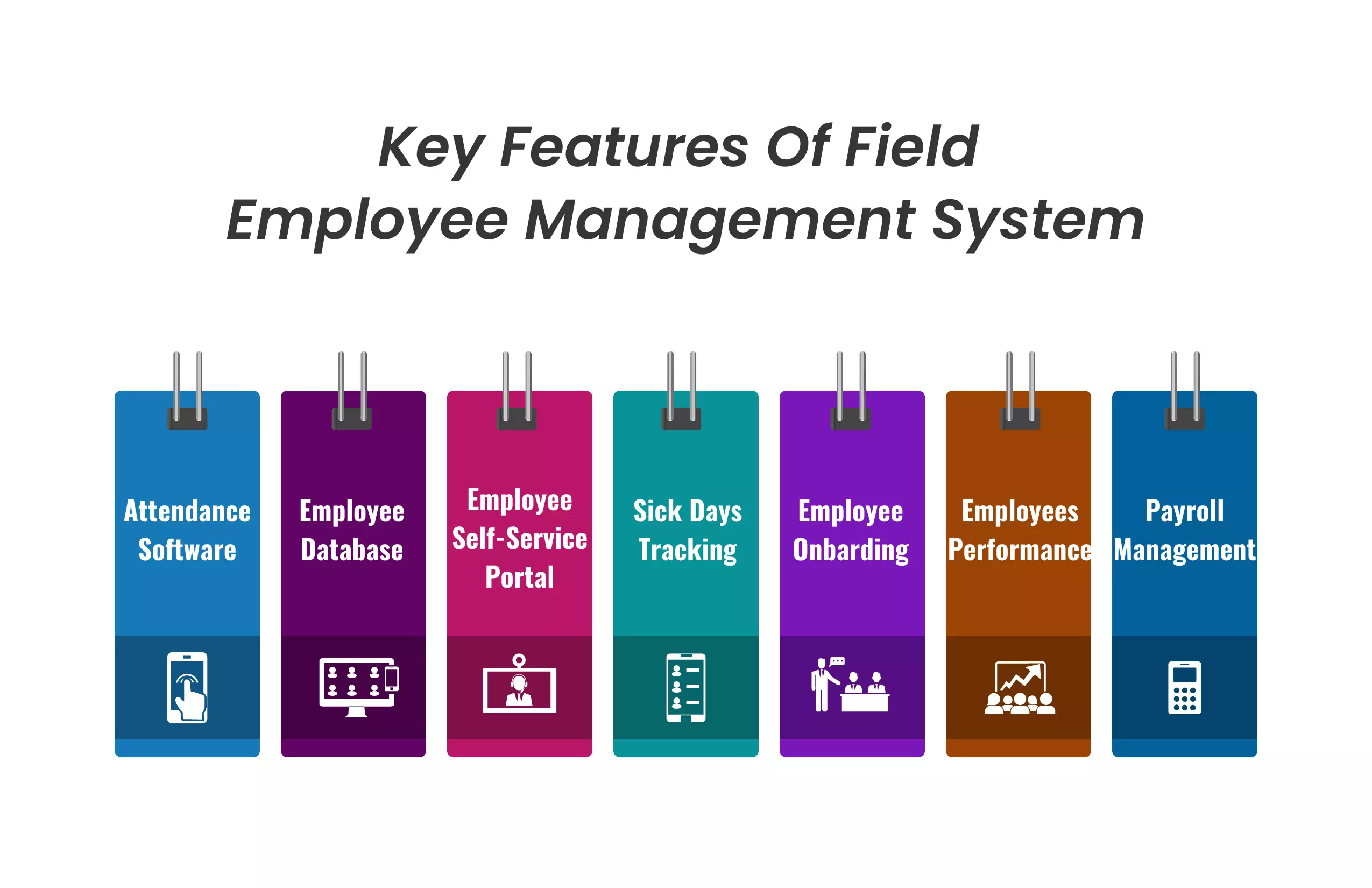 Using field employee management software, managers can also make sure that their external teams are engaged and productive. The solution ensures that extremely difficult issues are simplified using an adaptable, mobile field force management platform, enabling the company to increase production levels while saving money and time.
6 Field Employee Management Tips To Handle Your Field Workforce
Specify Your Goals Clearly
Giving your field staff enough freedom to perform their work on their terms without being fully left to their individual ways is the first field employee management tip. You should explain to your field staff what is expected of them at the beginning of each day's work.
Your field employees won't perform below standards if you can establish to them clearly what their daily targets are. When they don't know how to approach their work or what they need to be able to do and abide by within the day, it will be tough for them to accomplish their goals. Every team member is energized and there is less uncertainty when the management and the field employees have quite a similar vision by outlining their goals.
Follow Up With Field Employees Regularly
The second field employee management tip is to follow up with your employees frequently. There isn't a one-size-fits-all formula for how frequently a manager should engage with field employees. However, the most fruitful one-on-one conversations go beyond merely keeping track of productivity. These can also serve as effective methods for sustaining the motivation and involvement of field workers. Planning one-on-one meetings, either daily, monthly, or quarterly, is an excellent idea because it may assist a manager:
Check to see if the employee is progressing well on the whole.
Together with the employee, discover and remove obstacles.
Talk about the employee's career development plans.
Respond to a variety of questions relevant to the employee performance
There may be a need for a greater or lesser routine engagement, based on the field employee and the responsibilities of their work. Managers should be flexible to the demands and schedules of their team, maintaining efficient workflow into consideration and to the extent that their schedules allow.
Delegate Jobs To The Right People Fairly
The third field employee management tip is proper work delegation. Field employees are supposed to be allocated work based on their ability, expertise, and capability by their managers. You must have a belief that everyone on the team can finish the job at hand on schedule. Each member of the team should ultimately have a balanced workload. You must build a rapport with the field workforce and try to recognize each one of them so that you can evaluate their individual strengths.
Delegating appropriate tasks that suit each employee will have a big influence on the team's productivity since field employees work better and are far more focused on tasks where they believe they are using their finest skills. Using a task management tool makes it simple for managers to assign tasks easily by determining field staff's capacity and making adjustments to lighten high workloads.
Look After And Appreciate Your Field Employees
The fourth field employee management tip is to care for your employees. While it's crucial to monitor field employees and ensure they're performing at their highest level, don't overlook taking care of them, treat them in a proper way rather than machines, and express your concern for their wellbeing. Fieldwork is challenging and stressful, as you are aware.
In addition to having to cope with traffic congestion, customers who reschedule, and unforeseen circumstances, deadlines are rigid. Everything starts to add up, and it's your responsibility to help them alleviate this stress and make sure your field staff maintains an appropriate work-life balance. Give your top performers an occasional day off, but far more vitally, make absolutely sure that every work is well-planned and structured so that nobody has to put in excessively long hours.
Streamlining Time Tracking
Effective fifth-field employee management advice requires the adoption of time tracking almost exclusively. You can use it to monitor field employee output, spot areas where they could improve, and compute the workforce's investment return. The most valuable resource for every organization is its time. If you want to increase the performance and productivity of your business, keeping track of the time spent by your field staff is essential.
Effective time-tracking software can help field staff meet deadlines and goals, enhance customer satisfaction, and provide a more comprehensive picture of employee productivity. The company has a moral responsibility to regularly evaluate employees' progress on their tasks even though they are always engaged and committed to it. Knowing whether the assignment is properly completed, whether timeframes are reached, and other important information is crucial for managers.
Use The Right Field Employee Management Tools
It's a boon that we live in a time when technology makes working smoother and more productive. All businesses, regardless of size, can profit from technology and software designed to boost efficiency. Your field team will be more successful and your workflow will become more seamless if you have a good field employee management software tool.
An automated field employee management software can help you keep a close eye on the entire field force team's day-to-day work hours, customer visits, attendance, travel location, and all of the daily tasks and activities that they do on the field. By closely monitoring and capturing the field team activities, it helps to ensure transparency and trustworthiness. Field employee management software can not only help your team work more effectively, but it will also help you become a better customer care provider and increase customer retention over time.
Wrapping Up
Many big businesses believe that a field employee management solution is an effective method for managing and optimizing the activities of their field workforce. Automating all the laborious monitoring activities enhances your field operations. Along with the necessary functions, this can also automate payroll, evaluate field employee productivity and work schedules, and much more. A competent field employee management platform would enable you to focus on other areas of your business operations that require more focus while saving you time, energy, and money. The fact that all of this could be done and monitored in real time is better. No matter the time or place, you can always have access to field employee management records.