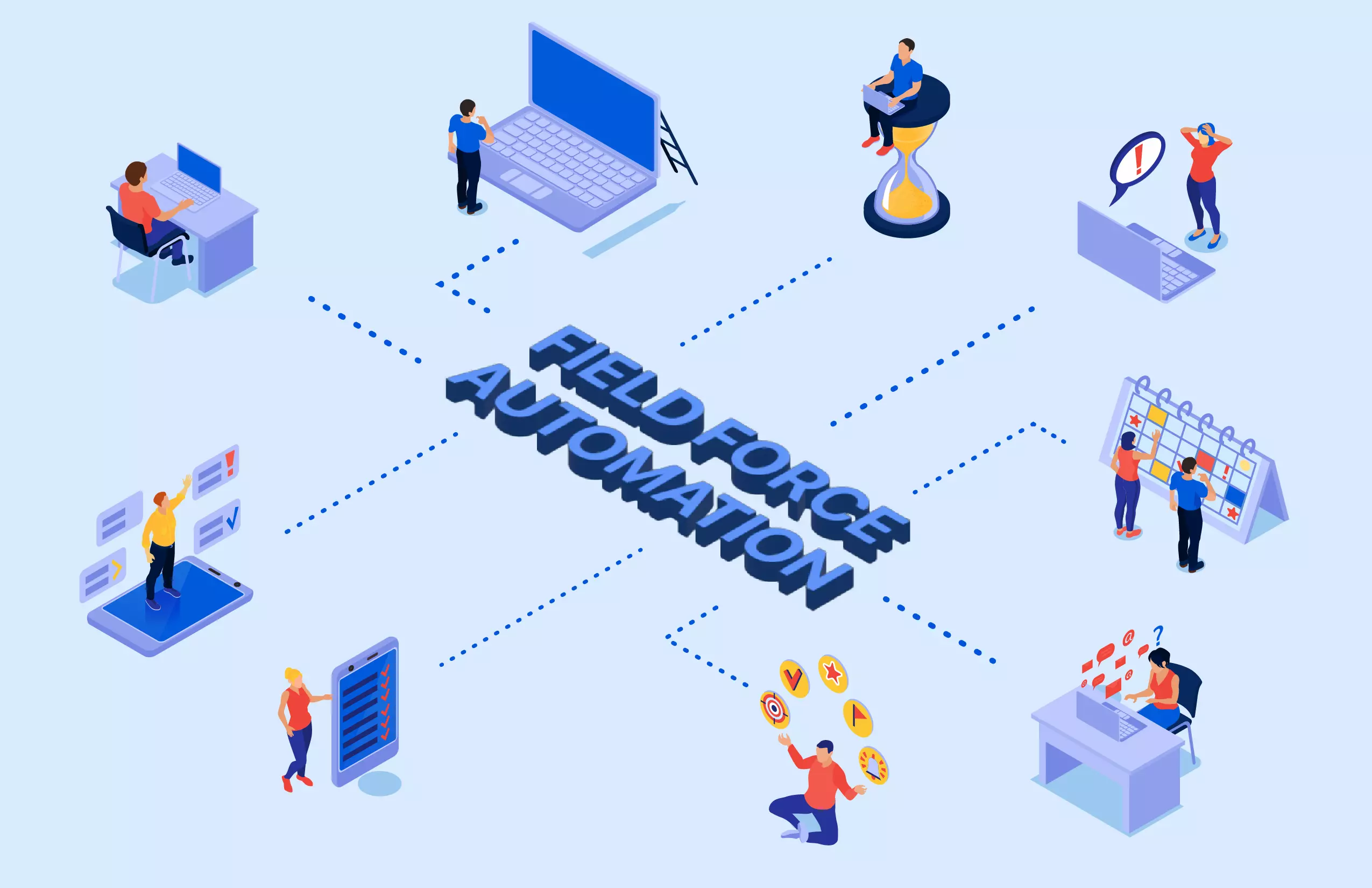 5 Reasons Why Lystloc Is Better Than Any Other Field Force Automation Software In The Market
Field force automation is a new technological development that enables you to conveniently monitor what is happening in the field with regard to field force from your comfortable space in real-time. The software automates processes for increased productivity and swift decision-making while on the move, and it also offers informative reports. Field force automation software expedites the resolution of problems and aids in problem avoidance. The difficulty of the communication breakdown between both the manager as well as the field staff can be effectively dealt with by the use of competent field force automation software.
Lystloc is a field force automation software that utilizes real-time location intelligence for tracking and managing the on-field workforce. This management solution aids businesses in monitoring, managing, and tracking the whereabouts of their field employees and their daily operations. By using real-time location intelligence data rather than dubious assumptions, this software aids companies in developing effective plans and strategies for their businesses.
Since field force automation is an emerging sector, there are thousands of companies that provide their customers with the best and most efficient software in the market. How Lystloc differs from them and how it tags itself better than any other field force automation software in the market?
Let's get the answer…
5 Solid Reasons Why Lystloc Is Better Than Any Other Field Force Automation Software
Customer Satisfaction And Retention Is Our Prime Motive
Customer satisfaction measures how pleased your customers seem to be with your company, your products or services, and the support you provide both before and after the sale. Additionally, it gives your customer support team a chance to confirm that their efforts consistently result in satisfied clients. Lystloc software's primary goals are customer satisfaction and retaining customers.
We provide our customers with the most incredible attention and respond quickly to any of their business-related problems. Furthermore, we pay close attention to customer requirements and concerns before personalizing the features. BPL Medical Technologies, Otto, Blackbuck, JCF, Athenese, Alfapeb, and Midthran Pharma are some of our well-known long-term clientele. Lystloc stands apart from the competition due to our serious efforts to offer high-class end-to-end solutions to our customers over a period. A business's performance in attracting new clients and keeping its current clientele is measured by its customer retention rate.
Great Customer Support Team And Chatbots Available 24/7
One of the most important determining criteria for a software's performance is customer support. If Lystloc piques your attention, you can request a free demo and contact us via the support forum or social media support platforms listed on our official web page. Existing customers receive 24/7 customer support to answer their queries and enhance their satisfaction using our field force automation software. The goal of our customer service system is to boost our customers' workforce efficiency.
For years, chatbots have been changing how companies and their customers interacted. Chatbots for customer service are anticipated to play a significant part in 2022 and the years to come, and the Lystloc platform offers its customers this cutting-edge alternative as well. They are not only accessible around the clock, but they can also interact with every customer without any waiting at all. By allowing clients to schedule a support call or demo session through a quick chat instead of spending a significant amount of time on the call or going through numerous options on the website, chatbots simplify appointments.
Customize The Data Reports Based On Your Needs And Live Report Tracking
Many field force automation software offers the report generation function of data analysis, which is created with a strong and technically potent data analytics algorithm. This is a typical feature that aids in generating real-time reports for business management tasks including processing payroll, assessing staff performance, agility, and many others.
What uniqueness does Lystloc software provide in this feature?
In Lystloc, along with the data analytics report, we have also incorporated a new normal feature of Live Report tracking. Using this option, you can download reports during the live tracking of the field employees in a day. To make it more clear, daily reports are sent only at the end of the day in real-time, but in live reports, it is possible to download the reports whenever you want in a day in real time.
We in Lystloc also furnish our customers with a unique customizable Lystdata report generation choice. The main aim of this attribute is that we depict the Data Analytics reports according to our customer prerequisites and needs i.e. you tell us your requirements and we design the format according to that.
External Software Integration With Lystloc's Software For Easy Use
Software integration is typically required by companies when moving from a traditional system to a new, more advanced data application. External software integrations are crucial for the seamless transfer of information between diverse systems. Businesses with many databases or apps will also merge their software to get standardized KPIs. Why then can't Lystloc software use this in its internal data working since software integration tends to have such a wide range of advantages and internal sources?
Learn more about Lystloc's newest enhancement to the admin panel, the software integration page. On this page of integrations, you may notice third-party applications that are internally linked to the Lystloc app, such as Darwin Box, Razorpay, and Zoho CRM. For payroll processing, Razorpay, Darwin Box, and GreytHR are connected. Through Lystloc, this internal data report of attendance log-in/log-out is obtained. In addition, check-in/check-out information is saved in Zoho CRM along with the creation of client leads. For additional information and to quickly install any software, go to our newly launched software integration website.
Budget-Friendly Software Exclusively For Small & Budding Businesses
Your business may indeed be influenced in a variety of ways by how you choose your software prices. Pricing is crucial because it establishes the quality that justifies producing and selling your software to clients. Customers can determine whether the software is worth their time and money by looking at the realistic pricing factor. By making your software and services reasonable and giving clients a reason to prefer your software over those provided by your competitors, offering pocket-friendly pricing helps you attract more customers.
Lystloc endeavors to provide the most efficient and cost-effective field force automation software package that aids small and growing businesses in boosting the productivity of their field forces and increasing revenues. Lystloc offers a free 14-day trial period so that clients can try out all of the features and functionalities. To learn more about Lystloc services initially, you can also register for a free demo session. Following the free trial, three distinct types of commercial plans with options for monthly or yearly subscriptions are offered. When compared to other competitors on the market right now, these pricings are pretty reasonable.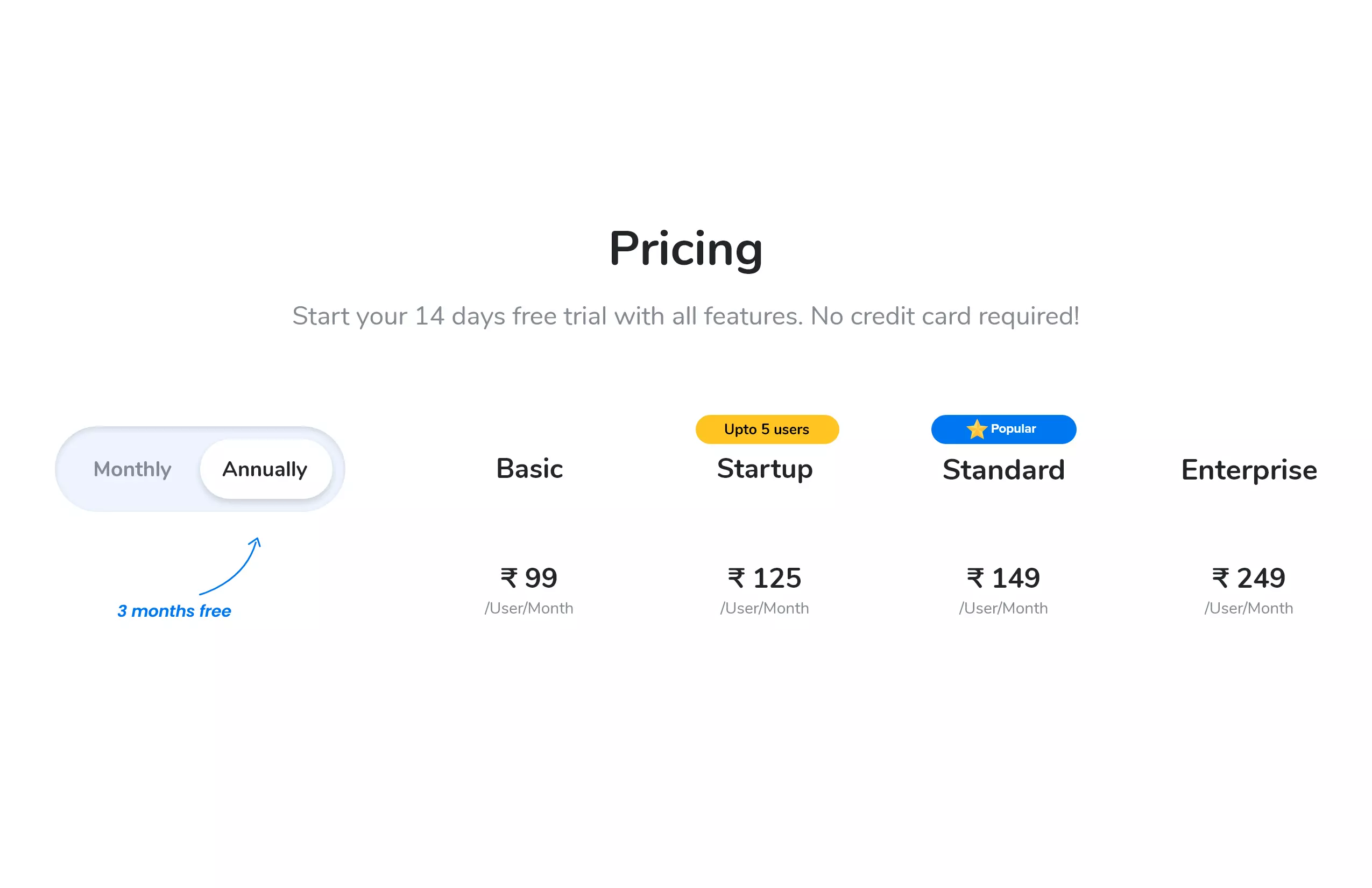 Summing Up
It's not easy picking the best field force automation software. After all, the productivity and efficiency of your entire field staff rely on this software. We bet you won't regret your decision of choosing Lystloc for your field force tracking automation and management. All businesses should invest in Lystloc if they want to increase their productivity, effectiveness, and power. Lystloc software offers various advantages to field staff in addition to assisting management in monitoring field workforce performances. Therefore, start adopting Lystloc in your organization right away if you want your field force to succeed and grow.