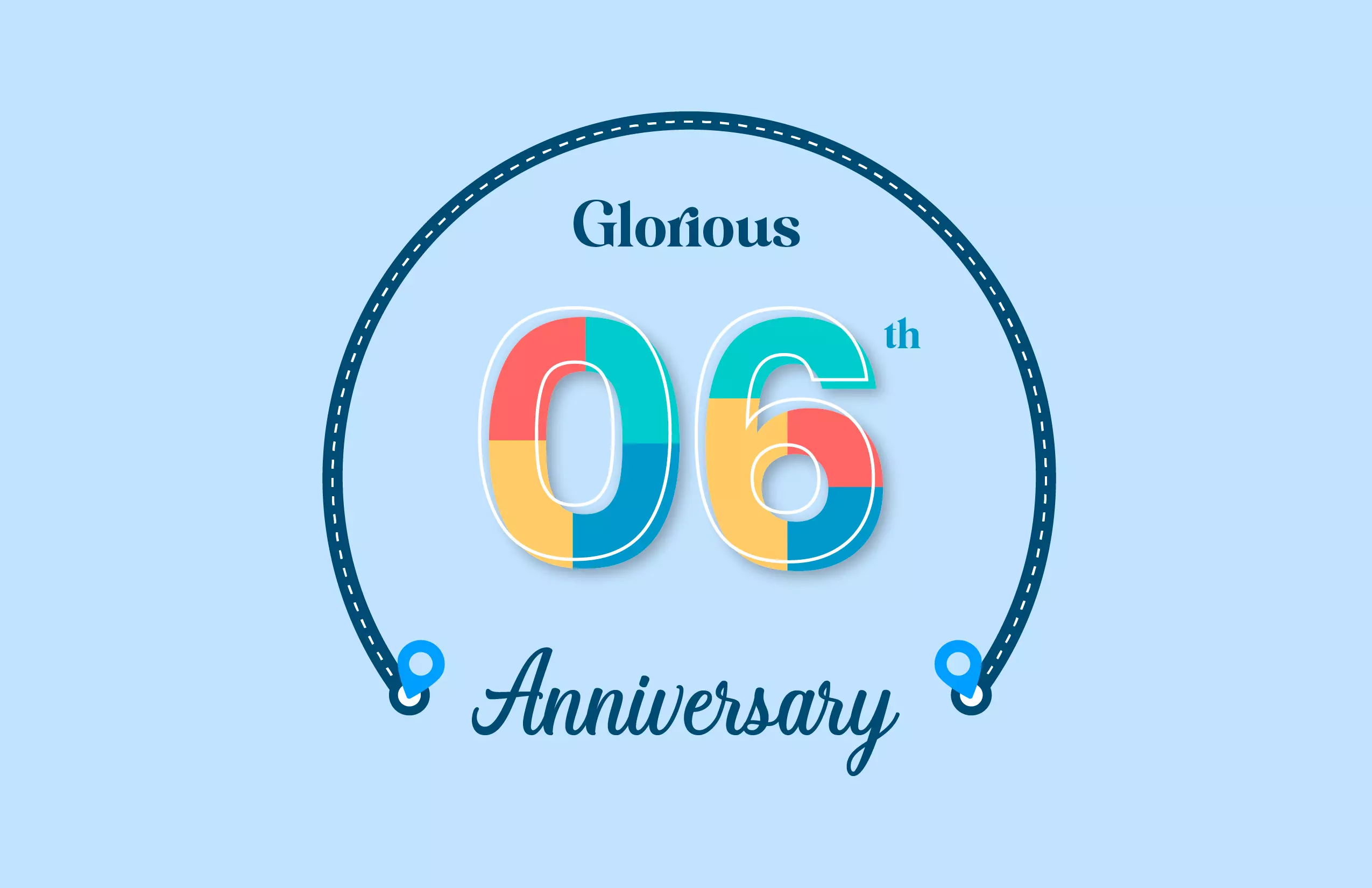 Celebrating The Glorious 6th Anniversary Of Lystloc
Wow! Lystloc is 6 years old.
Our team is having a wonderful year as we commemorate the company's 6th year anniversary in business. Over the years, we've made great progress, so we were excited to share this with every one of you.
Yes, Lystloc has completed its amazing and glorious six-year journey in this cutthroat business environment. We are happy to announce that Lystloc has accomplished a number of significant milestones along the journey and is pleased that we developed the capacity to do so. Not to forget, we want to extend a sincere thank you to all of our customers for their unwavering commitment and belief in us for the progress of their businesses.
Why Is It Important To Celebrate Lystloc's Anniversary?
Because it's an undeniable fact that many start-ups never get past the start-up stages. But we have worked hard for the past 6 years to make this success and business growth possible. Thus, pardon us if we shout it from the roofs.
We are not smug. We aren't bragging. Simply said, we are relieved that we have reached this point and are happy, grateful, appreciative, proud, affirmed, confident, strong, and motivated. We want to express our gratitude to everyone who has joined us on this journey. We really appreciate the support of our customers and Lystlers, who have been with us from the beginning.
Recognizing Our Lystlers: Pillars Of Support For Lystloc's Growth
It's crucial to acknowledge our employees as the ones who have driven this journey of growth and achievement possible in addition to reaffirming their importance to the company's ideals. After all, without the diligent, committed, and creative folks who work with Lystloc, we wouldn't be in the position we are in today. Recognizing employee efforts serves as an indicator to them that they're valuable members of the team and also that their contribution has value.
We at Lystloc have always kept in mind to recognize and appreciate each employee's hard work and achievements in their respective fields and have awarded them with best performer of the year certifications, increments, and promotions as a token of gratitude and development. Once again, taking this opportunity we would like to thank our team of 50+ Lystlers for supporting Lystloc in its business journey and taking it to new heights each year.
Expressing Hearty Gratitude To Our Customers
An opportunity to thank our partners, customers, and users without them, this achievement wouldn't have been possible, is given by anniversary celebrations. We are grateful that you are all with us at all times. Our progress has been greatly aided by your commitment and support. We wish to express our gratitude for picking our products over the many others accessible. Our top priority is to give you the best services possible to satisfy you. There aren't enough words to express what a devoted bunch of people you have indeed been. We are able to survive in this market because of your trust.
We like to offer our heartfelt gratitude to each and every one of our clients and customers as we commemorate and look back on our 6th anniversary. This year as always will be packed with opportunities for introspection, creating relationships, unexpected challenges, and chances to acknowledge success.
Now, let's get to show off some of the latest product developments and achievements we have made in the past year to get to know our journey so far.
Our New Product Launches: To Make The Business Journey More Productive
Everybody enjoys trying out new stuff, particularly when there is a fresh supply of recently launched products available. Another excellent strategy to grow your customer base and compete against competitors is to introduce an innovative product. A great product launch can bring in new customers while also retaining existing ones and persuading them to buy your products rather than those of your competitors.
Here is the list of our new products, which we are proud to have developed and launched within a short span of time.
Lystface – AI-powered facial attendance software for a non-contact safe approach to managing your employee's work attendance during this post-pandemic era.
Lystproof – An automated employment data verification platform to easily verify your current and former employees' personal and work details seamlessly.
Recent Achievements Made By Lystloc In Its Business Journey
"Remember to celebrate milestones as you prepare for the road ahead".
We are delighted to share that last year was indeed a special year for Lystloc. We were able to achieve some great milestones this year and are proud that we became capable enough to attain them.
Lystloc has been mentioned in Best Startup's 101 Best Delaware Internet Companies And Startups.
Lystloc's founder & CEO Mr. Bharath Annamalai has been honored with the CEO of the year 2022 by the Indian Achievers Forum.
Lystloc currently serves 3500+ customers worldwide, servicing with 500+ licenses and generating 50% MOM sales revenue.
On LinkedIn, Lystloc has reached a great milestone of 11k followers from a few hundred initially.
Till now, Lystloc has made 4M+ Client Meetings Updates, 22M+ Live Tracking Hours, 91M+ Kilometers Traveled Calculator, 1M+ No. Of Attendance Marked.
What Is Lystloc Thriving For In The Future?
A compelling goal is what drives us to succeed. A clear goal suggests that we have a far larger vision for the business than just completing the primary short-term goal and handling challenges as they arise.
The primary goal of designing and launching Lystloc is to provide businesses with location intelligence solutions that are more reliable, economical, and versatile. Because many companies have switched to remote working due to the recent pandemic outbreak, we can better understand the need for Lystloc. Also, in this post-lockdown phase, businesses will be able to use field force management solutions like Lystloc in the coming days and in the near future due to the improved deployment rate of digital technologies and quicker advances in workforce productivity.
Also, we are working to expand our brand to other continents in the world by adding 1,00,000 users in a couple of years. Hoping to achieve this milestone really soon! May your best wishes be with us as always.
"Success is not an overnight occurrence, as many people believe. It requires a lot of effort, endurance, a well-directed aim, well-planned execution, and, last but not least, consistent learning from failures".