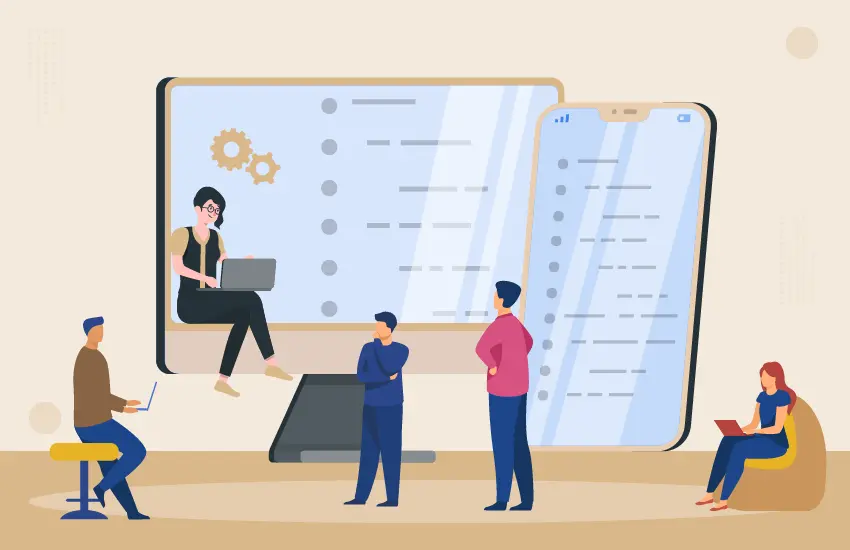 How To Determine Which Workforce Management Software Is Best For Your Business
Typical workforce management takes a lot of effort, is inaccurate a lot of the time, and doesn't give you the right insights. In order to maximize production efficiency, staff satisfaction, and most crucially, customer experience, organizations should start considering a superior alternative solution. Many of the routine, everyday jobs carried out by the workforce can be automated with the use of the best workforce management software.

Over the past few years, virtualized and business-specific software for employees of all kinds has been introduced, making things easier for those who use workforce management software. The best workforce management software can assist you in keeping up with job scheduling, assigning tasks, reviewing performance measures, and more to help you remain on top of the daily employee activities, whether your staff is based in the office full-time, working remotely, or in the field.
What Is Workforce Management Software?
Any digital solution set up to support a workforce's daily operations is called workforce management software. Numerous typical HRM operations, including field employee timesheets, workforce forecasts, performance management, leave management, job scheduling, and payroll system, will most likely be included in this.
Try using field workforce management software if you're looking for an effective solution to manage your field employees. When it comes to increasing productivity, getting rid of redundant, repetitive jobs, and reducing the possibility of human error, automated software is always the best option.
Using workforce management software, you can match the best employee for the task with it instead of connecting employees with jobs as they come up and employees are available. It also makes it simple for you to monitor how well your staff members are doing on their assigned duties.
Determining Aspects Of A Good Workforce Management Software
User-Friendly Approach
Usability is the first factor to be considered when choosing workforce management software, despite the fact that it may seem apparent. User expectations change along with the constant evolution of digital software. Therefore, the work platforms we offer must be of the highest caliber for the employees. Look for fundamental user-friendly features like automated notifications, a workflow that is integrated, and simple task management, location, and time tracking across mobile and desktop devices.
Optimized Time And Attendance Tracking
Businesses require a thorough time and attendance field workforce management software. Real-time time tracking is required, as are solutions specific to your business and expertise. You require an app that notifies management when employees aren't present during their work time.
Thus, you can always keep an eye on who is absent, running late, which schedules are insufficient, and other possible problems. Payroll system integration is necessary for field workforce management software. This reduces the possibility of manual errors and frees up those skilled people for other high-impact duties.

API Integrations
Businesses should also think about the software that has to be integrated with their workforce management platform. For the purpose of streamlining business data and giving managers greater information, the best workforce management software is required to interact with other software.
The apparent one is payroll software, but the business might also require other integrations. To validate the workforce management software with the top API integration options that they should interface with for the business and employees' requirements.
Value For Money
Value for money refers to how businesses assess the price, quality, sustainability, and return on investment of acquired field workforce management software. Any company decision must take pricing into account, but it shouldn't be the only one.
Keep in mind that a software's pricing is not always an indication of its value. Pricing for workforce management software should be reasonable, adaptable, and open to the demands of both large and small companies. Also, select the best workforce management software solution that can be used over the long term by considering the future while making a decision.
Precise Job/Task Scheduling
Additionally, it ought to allow employees to immediately swap shifts with one another. You can handle numerous positions, schedules, and teams through flexible scheduling. Can monitor overtime and strike a balance between employee needs and business requirements.
Automated Data Analytics And Insights
Any best workforce management software must have analytics since it allows businesses to identify what is working and what needs to be improved with regard to their workforce. This offers insight through everything from payroll to employees' location in workforce management software.
The job schedule and attendance metrics are visible in real-time thanks to built-in dashboards, which allow managers to handle possible issues before they can become issues. To monitor how your staff performs over time, they can also conduct reports on key variables. Make use of built-in reports that can be tailored to your precise needs and that easily interact with your workforce productivity insights.

3 Best Workforce Management Software For Your Business
Lystloc
Lystloc is a real-time location-based best field workforce management software that helps organizations in managing their on-field workforce effectively. The software helps in tracking location-based details of employees, monitoring and managing their daily tasks and work status easily.

Lystloc provides the ability to separately track the field works of each and every employee working in the team outside office premises. Not only this, the software has other diverse features like field attendance, location mapping, meeting check-in/out, customer details management, travel reimbursement, and much more employee productivity tracking tools. To make it, even more, easier, Lystloc also provides automated data insights of all the information in customized e-reports.
Oracle
By integrating time, workforce, and absence management alongside payroll, financial, and people data, Oracle workforce management software gives managers more control over how their employees are allocated. It provides automation in a range of areas, which can eventually enable you in saving time and energy and can increase workforce productivity.
Along with workforce management, the solution provides a number of important HR, talent acquisition, training, and other features. Oracle provides a wide range of first-party technological platforms that are fully integrated and can address the majority of the business's demands without having to leave the platform.
ConnectTeam
ConnectTeam is one of the best workforce management software with amazing features like work hours tracking and attendance reporting. You may organize and evaluate the shift schedules of your employees using the app. By doing this, you can make sure that enough employees are working on your most important tasks.

You may also use the app to communicate information, task updates, and newsletters to your staff. ConnectTeam is an excellent workforce monitoring tool if you need to maintain tabs on employees working who are working on the field or remotely.
Wrapping Up
There is no greater set of tools than workforce management software for planning, controlling, and managing your workforce. Investing in the best workforce management software can ultimately save time and money in the long run and automate some of the activities that consume much of the day. Finding the finest software for your company, though, can be a difficult endeavor.
To select the workforce management software that best suits their needs, companies should make sure they are aware of both the requirements of their business and the many platforms that are accessible. The insight presented above will assist businesses in understanding the key components of workforce management software and in selecting the best option for their workforce. Best wishes as you hunt for the ideal workforce management software!