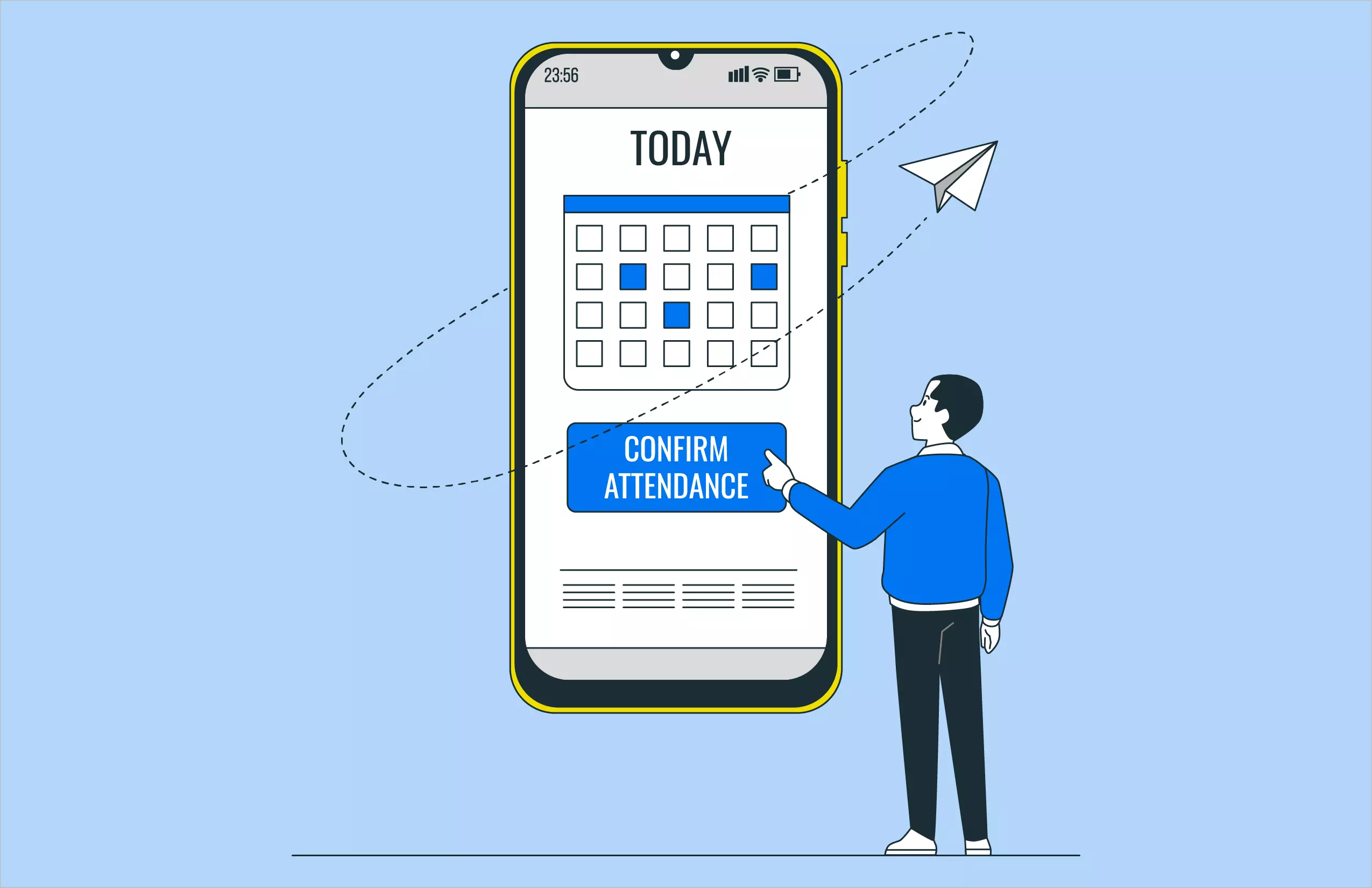 How To Improve Employee Attendance Monitoring In Any Organization?
No matter what kind of business you run, you need employees to keep it going. Your employees and workforce are both your most expensive and valuable assets. As a business owner, you must ensure that you maintain track of your employees' daily attendance and hours worked. You must ensure that you efficiently manage your employees' time in order to make the most of their time. You must keep meticulous track of employee sick leave and breaks, as well as ensure that your employees are paid correctly.
Monitoring employee attendance is a requirement that every organization recognizes, although it is not always fully understood. Employee time and attendance monitoring are equivalent to assuring accurate and trustworthy data collection for business choices and workflow decisions. Similarly, the same information aids in the strengthening of the payroll process, which is a significant job for any organization. When done appropriately, employee attendance monitoring benefits both the organization and the employees.

Why Employee Attendance Monitoring Is Important?
Employee attendance monitoring is an essential function in every organization. It can be difficult for management to measure and monitor employee attendance in an organization without a time and attendance system. Some businesses that rely largely on employees have a completely different time office where individual employees' time is tracked.
An employee attendance monitoring system ensures that all employees and workers are meeting their duties and responsibilities. The majority of people we hire in any corporate organization are competent employees who follow the organization's schedule, however, there are some workers and employees who arrive late for work and depart early.
An employee attendance monitoring system allows managers to observe who is clocking in and when. You can be certain that your staff are only paid for the hours they work. The employee attendance monitoring system provides a detailed view of the organization's cost of labor. It is a requirement of the organization. An employee attendance monitoring system enables you to precisely measure employee time and attendance.
Benefits Of Employee Attendance Monitoring System
Employee Performance Monitoring
One of the reasons why an employee attendance monitoring system is crucial is that it allows companies to assess an employee's overall performance. The timesheet will enable the company to see when the employee comes and leaves. In addition, you get to know the total number of hours the employee worked for the organization on a daily basis. This also aids in determining the total salary to be paid to employees after the term has been computed.
Enhances Security
The more people have access to an employee's information, the more likely there will be a breach at a certain point. You don't have to be concerned about the security of your employees' confidential details if you use an employee attendance monitoring system. An employee attendance monitoring system is the greatest approach to protect your employee's attendance and payroll details.
Minimizes Error And Saves Money
There is always the possibility that something will go wrong while manually recording the employee's attendance. An automated approach to maintaining employee payroll records is an employee attendance monitoring system. It maintains employee records in a timely and accurate manner. An employee attendance management system can help organizations boost efficiency and save money. Employing a technology-based time and attendance service with biometric sensors will immediately help to minimize the operating costs of the company.
Managing Remote And Field Workforce
Another significant benefit of an automated employee attendance monitoring system is that it allows companies to manage remote and field workforces. Because many businesses now enabled employees to work remotely, employing an automated attendance monitoring system helps alleviate the stress of keeping track of these employees. When the system is implemented, there will be perfect visibility between employees and managers. The platform is entirely cloud-based and allows for real-time monitoring, which aids with payroll management.
Saves Time
Updating to modern employee attendance monitoring technology has shown to assist manage time and improve the company atmosphere. It has the advantage of eliminating paperwork, which saves time when gathering precise attendance data for employees. Time-consuming processes like payroll processing, monitoring shift hours, and so on can be managed and tracked with just a few clicks.
How To Improve Employee Attendance Monitoring Using Facial Recognition Technology?
Though the automated employee attendance monitoring system is an ongoing modern technology, we can still find ways on improving the current employee attendance monitoring by adding more advanced features to it.
Let's get to know how to improve employee attendance monitoring using one of those advanced features.
Attendance systems with facial recognition and real-time monitoring can completely simplify the manual or fingerprint monitoring of employee entry and exit timings. There is no requirement for human interference or physical verification because the software's advanced analytics can identify and recognize faces on their own. Facial recognition employee attendance management makes it simple to monitor employees' working hours.
A facial recognition employee attendance system automates the entire atmosphere to check biometrics online. You would automatically track the employees' arrival and departure hours in addition to recording their attendance. In addition to improving workplace security, the system accurately determines who and when departed the authorized region.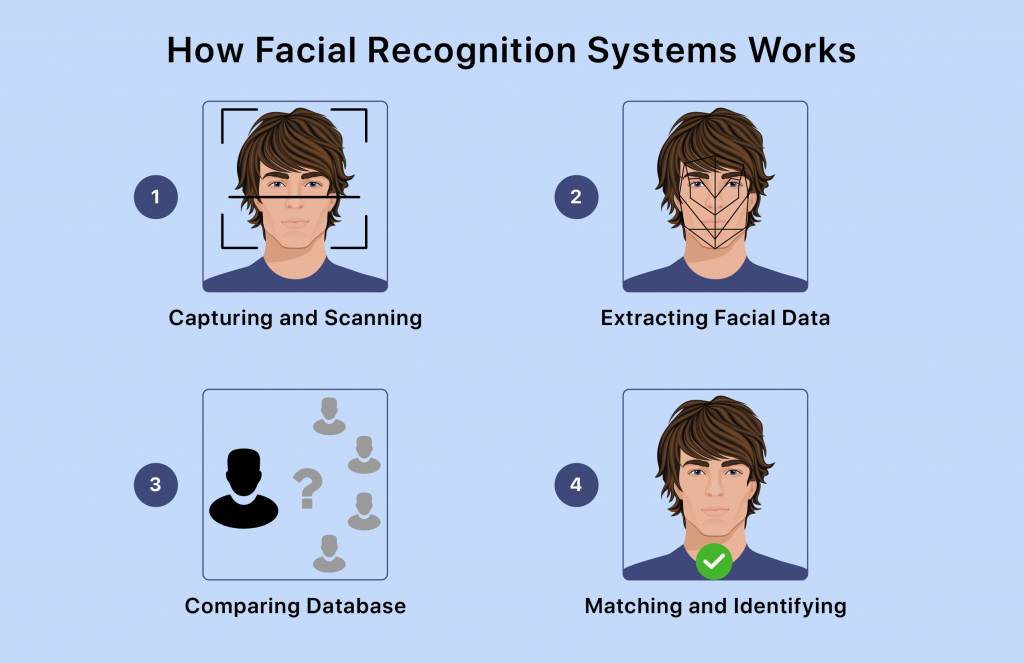 How To Improve Employee Attendance Monitoring Using Facial Recognition Technology Post-Pandemic?
Unlike other forms of biometric technology, such as fingerprint recognition, which captures identity by touching, a facial identification system manages employees without the approach of direct contact. Face recognition records the field employee's attendance marking time and geolocation.
A contactless method is a successful preventive measure during the COVID-19 epidemic. Pandemics like CoVID-19 can be effectively addressed by minimizing physical contact in social and workspace settings. Since the outbreak, there's been a significant increase in demand for contactless employee attendance monitoring technology. The benefits of facial recognition and automated employee attendance systems have been acknowledged by the industry. Office, remote and on-field employees can reduce the frequency of person-to-person contact, lowering the risk of viral spread by the use of facial recognition attendance monitoring systems.
Lystface- A Location-Based Facial Recognition Attendance Monitoring
Let's see how to improve employee attendance monitoring using Lystface.
Lystface facial recognition employee attendance monitoring software is a location-based biometric attendance management system that operates in real-time. It works on any android smartphone and does not require any special components.
Lystface is an excellent employee attendance option both for the office and the remote workforce. Because it meets the most desired payroll management system needs with contactless attendance marking, it is a one-stop solution for your hunt. This is the greatest solution for salary automation and attendance management depending on location. Furthermore, Lystface offers you monthly e-reports on attendance that include the information needed to evaluate workforce productivity and effectiveness.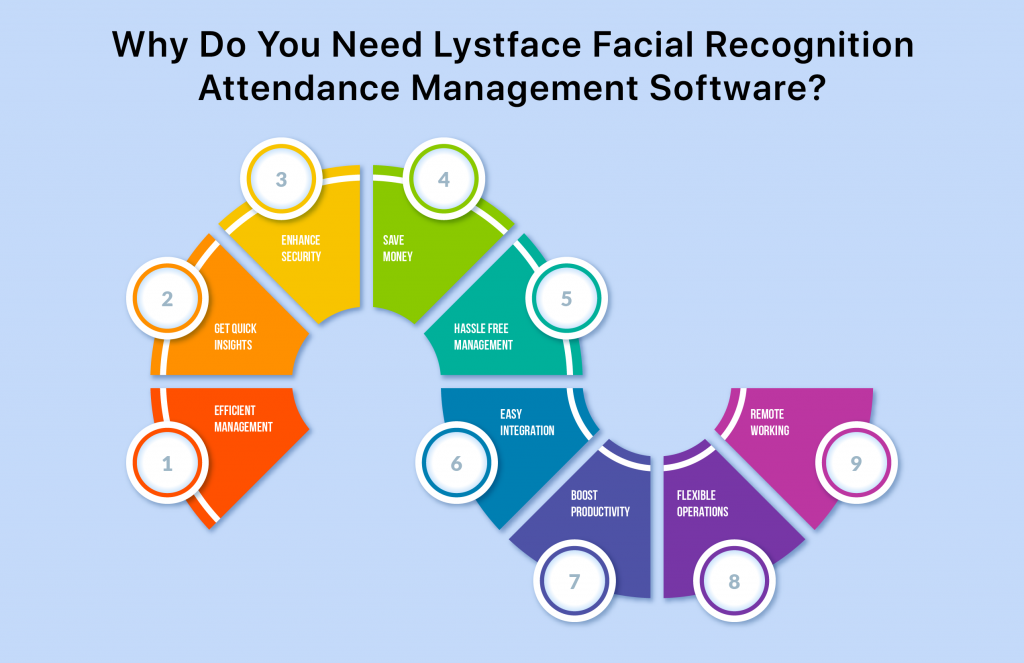 Title Of The Image Change To Why Do You Need Lystface Facial Recognition Attendance Management Software?
Lystface facial recognition attendance software can be installed at the workplace or connected to field employees' smart mobile devices through the cloud network. Using facial recognition to record employee attendance is quick and safe. It is a face-scanning-based biometric identification technique. In this case, employee faces will be recognized using advanced facial recognition algorithms.
The Lystface software can be installed on any android device, and it accurately scans an employee's face. Once set up, the system recognizes the correlating face for all upcoming attendance check-ins. With these advanced technologies onboard you can improve your employee attendance monitoring system to a greater extent.
Summing Up
The adoption of technology with virtualized facial recognition features enables companies to keep a more accurate record of employee attendance in a reliable way. When you realize the significance of improving an employee attendance monitoring system, you can proceed to invest in the appropriate technology and features. The ultimate goal of employing such technologies is to keep things running smoothly and transparently between employees and companies.
A system like facial recognition employee attendance monitoring also provides an additional layer of security to the workspace. The greatest modern solution for tracking employee work hours and salary administration is facial recognition attendance systems. If your company is still using a conventional employee attendance system, it's time to switch to a facial recognition employee attendance monitoring technology.