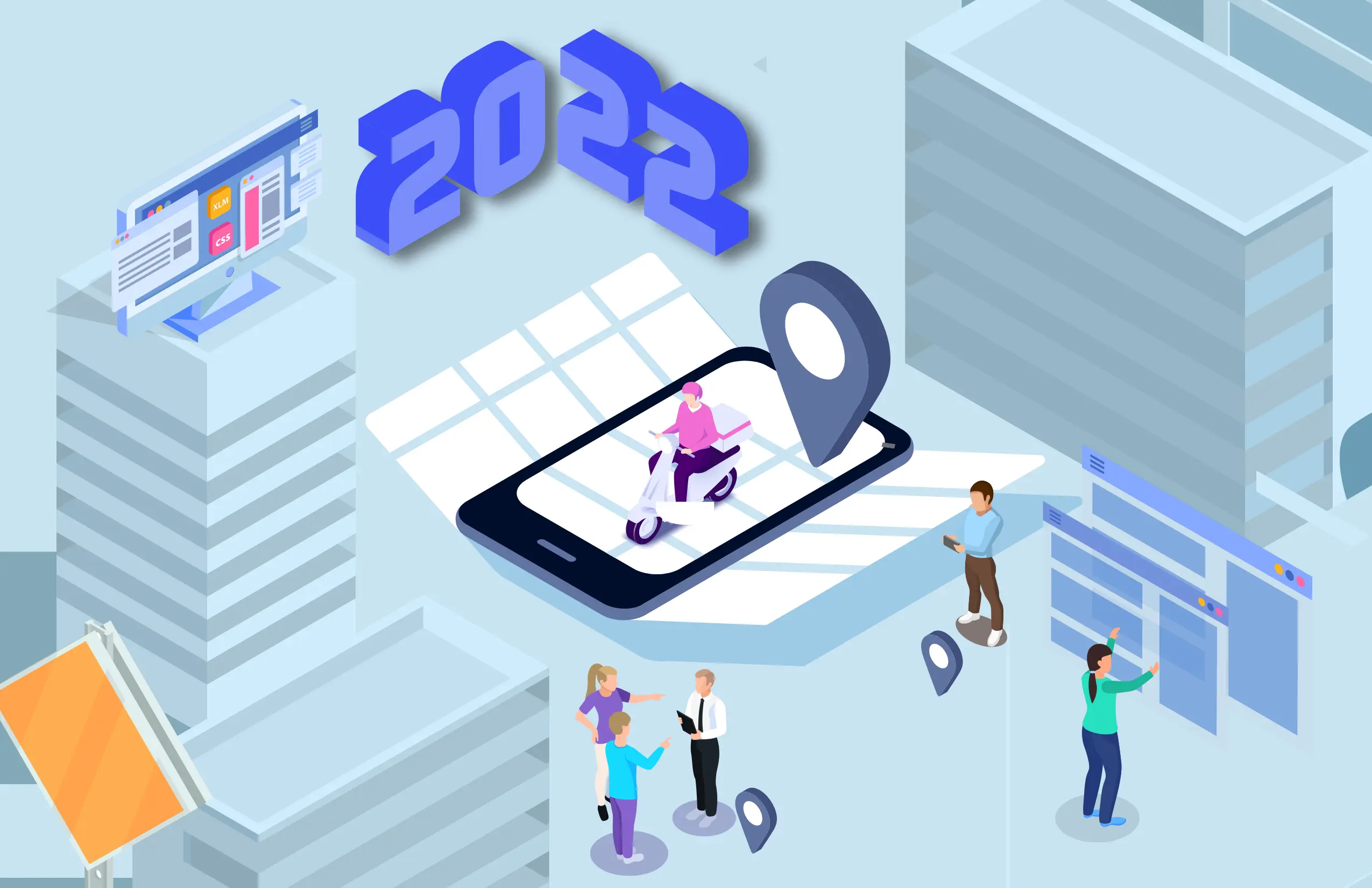 6 Field Force Automation Trends You Can Expect in 2022
For any organization, be it a small or medium business, the most crucial asset is its employees working for them. As the number of employees working for an organization continues to maximize, it becomes a challenge for the organization to manage them and also keep the process going efficiently and comfortably.
However, the organization that has field employees will understand the importance of daily activities in the field, sales productivity, field force's attendance, productivity ratio, and how a small delay can take your customers away.
To overcome these difficulties, a great software combination of beat planning, system monitoring, inventory management, field force tracking and management, and end-customer satisfaction is required and this can be achieved through Field Force Automation.
Looking at the upcoming 2022 market scenario, deploying sales force automation software is essential for businesses and has become inevitable. Demand within the global Field Force Automation market is emerging at an incredible scale of growth.
The manufacturing and logistics sector has generated tremendous opportunities for growth within the global Field Force Automation market. Large firms have embraced Field Force Automation with a high level of dexterity. Integration of Field Force Automation technologies in FMCG is estimated to improve the efficiency of the workforce by authorizing them with all the required details where they need it most on the field for fast deliveries.
Hence, the cumulative revenues within the global Field Force Automation market are projected to multiply in 2022 and the coming years.
Growth of Field Force Automation in the Future Years
The Field Force Automation market is assured to grow large during the forecast period 2018 to 2028. According to the report of MarketWatch "The Field Force Automation market to grow from USD 1.2 billion in 2019 to USD 2.8 billion by 2024, at a Compound Annual Growth Rate (CAGR) of 18.2% during the forecast period".
Some of the important trends that the Field Force Automation market is witnessing include integration of IoT for improved automation, increasing adoption of cloud-based enterprise mobility solutions, and infusing AI and ml capabilities for streamlining field operations.
Impact of Covid-19 in Field Force Automation Market Growth
Also, the Field Force Automation industry is expected to witness growth due to the ongoing COVID-19 pandemic. The reason is the imposition of lockdowns in numerous countries, which are projected to create a high demand for automated field operations for collecting real-time insights.
In addition, the high adoption rate of the digital medium and rapid pace of production in the post-lockdown era would encourage industries to adopt Field Force Automation in the future years.
PR Newswire states that "Amid the COVID-19 crisis, the global market for Field Force Automation estimated at US$ 1.4 Billion in the year 2020, is projected to reach a revised size of US$ 4.2 Billion by 2027, growing at a CAGR of 17.2% over the period 2020-2027".
As we have seen the growth of the Field Force Automation market in the coming years, let's get to see some emerging trends in Field Force Automation that you can expect in 2022.
Predictive Analysis
While gathering and accessing raw information is a greater advancement from manual and disjointed service workflows, it's still not sufficient. Acquiring tangible insights from data is what stirs data-driven decisions that actually improve organization performance. And this requires an all-inclusive feature which is predictive analytics.
Furthermore, technological new-gen algorithms are being leveraged in field force applications to further optimize such intelligent insights and interactions. This is not limited to intelligent reporting, by integrating IoT sensors with Field Force Automation technology, organizations can now utilize predictive maintenance services from anywhere.
Intelligent Field Force Automation
Along with digital transformation, intelligent automation is achieving immense growth mainly for process management, tasks, systems, and robots (RPA) depending on the business needs at each moment. Intelligent Field Force Automation scrutinizes the use of analytics and AI to make automated and intelligent decisions on field force services, and task management to provide processes with enough flexibility for end-to-end task management success.
As predicted by Gartner:
By year-end 2025, over half of the world's population will be subjected to at least one internet of behaviors (IoB) program (private, commercial, or governmental).
By 2025, 40% of field sales-based businesses will improve productivity results and outperform competitors by extending into paid virtual experiences.
By 2023, 40% of all enterprise workloads will be deployed in cloud infrastructure and platform services, up from 20% in 2020.
Augmented and Virtual Reality
Augmented reality-enabled mobile apps can overlay schematics and other vital information onto actual softwares to help field forces to carry out their roles. Field staff can be guided on-site by experienced technicians who can draw on virtual screens and have their instructions appear in the AR display in real-time.
The AR-enabled Field Force Automation software can be set to add various advantages to the on-site training program, helping employees practice adapting to emerging situations.
On-field and on-demand pieces of training are becoming a primary method of delivering customer service training content for many organizations. As digitization expands, nurturing employees are more capable of utilizing these technologies and capitalizing on connected technologies while on a service visit or during a customer interaction.
Similarly, virtual reality can help field staff carry out repairs in a risk-free environment and hone their skills in a 100% digitized setting.
Customer Support Chatbot
Chatbots had been modifying business-customer communication for years. In 2022 and the coming years, chatbots for customer support are expected to take a crucial role as more and more Field Force Automation softwares are incorporating chat options into their dashboards to boost customer engagement with field employees.
They're not only available 24/7, but they can also seamlessly interact with every staff, with definitely zero waiting time whatsoever.
Chatbots make scheduling easy by letting customers book a service call through a simple chat rather than spending lots of time on the phone or navigating through various options on an app. Overall the point is that a chatbot allows better CRM usage, enhances time–management, and helps the field workforce concentrate only on tasks that require their attention.
Thus, the work productivity increases drastically, thereby increasing the organization's revenue.
Collaboration of Digital and Remote Interactions
Our generation has moved dramatically from manual to automated. In the future, the benefits of the Field Force Automation industry will be enormous.
COVID-19 saw several changes, particularly in the area of remote productivity. Many B2B companies now prefer digital meetings, digital conference calls, and negotiations.
Due to the Covid-19 and now during the aftermath, companies planning digitization strategies were able to accelerate the process, especially with the use of Field Force Automation software. This transition is reflected in changes in customer behavior.
Companies have to embrace remote work to accommodate such developments, Field Force Automation software, and assure business continuity. As a result, B2B businesses may need to adjust their strategies; however, B2B companies' rapid digitalization, flow builders, and adoption of the digital sales model may continue until 2022.
Technician Information Enablement
Information enablement is a crucial element in today's modern business, as it facilitates data-driven decision-making opportunities. Similarly, mobile Field Force Automation empowers organizations with access to three types of information: technician expertise, customer job data, and pricing and promotional information.
With access to appropriate customer details such as service history, current contract, and asset profile, technicians can eliminate surprises and make informed decisions. The transparency to view updated pricing and promotional information regarding the products and services in real-time provides opportunities for technicians to up-sell current customers.
With this various technician information enablement, technicians are greatly enabled to handle complex and changing workflows without any difficulties. For instance, Field Force Automation software allows technicians on the field to collaborate directly with industry experts in real-time in order to resolve a complicated issue faced in sudden situations.
The channel for this communication varies based on the complexity of the Field Force Automation mobile application.
Wrapping Up
The demand for Field Force Automation software has grown drastically with the rise of the digital transformation in the field service industry, and this growth is projected to increase moving forward. Field Force Automation is witnessing immense development to effectively lead field teams, ensure their safety, and comply with the regulations of the going pandemic.
It is high time to induce new trends in Field Force Automation, a critical period that calls for emphasizing confidence development within organizations.
In the current wake of the Covid pandemic, the estimated growth of Field Force Automation may further rise, with the pandemic restricting the effective management of remote fieldwork. As technological advancements often do, field force management has the capability to innovate the way business in the industry is done.
By adopting a mobile-first field service strategy, companies can reap the numerous benefits of digital interconnectivity, service automation, and data-driven decision-making.