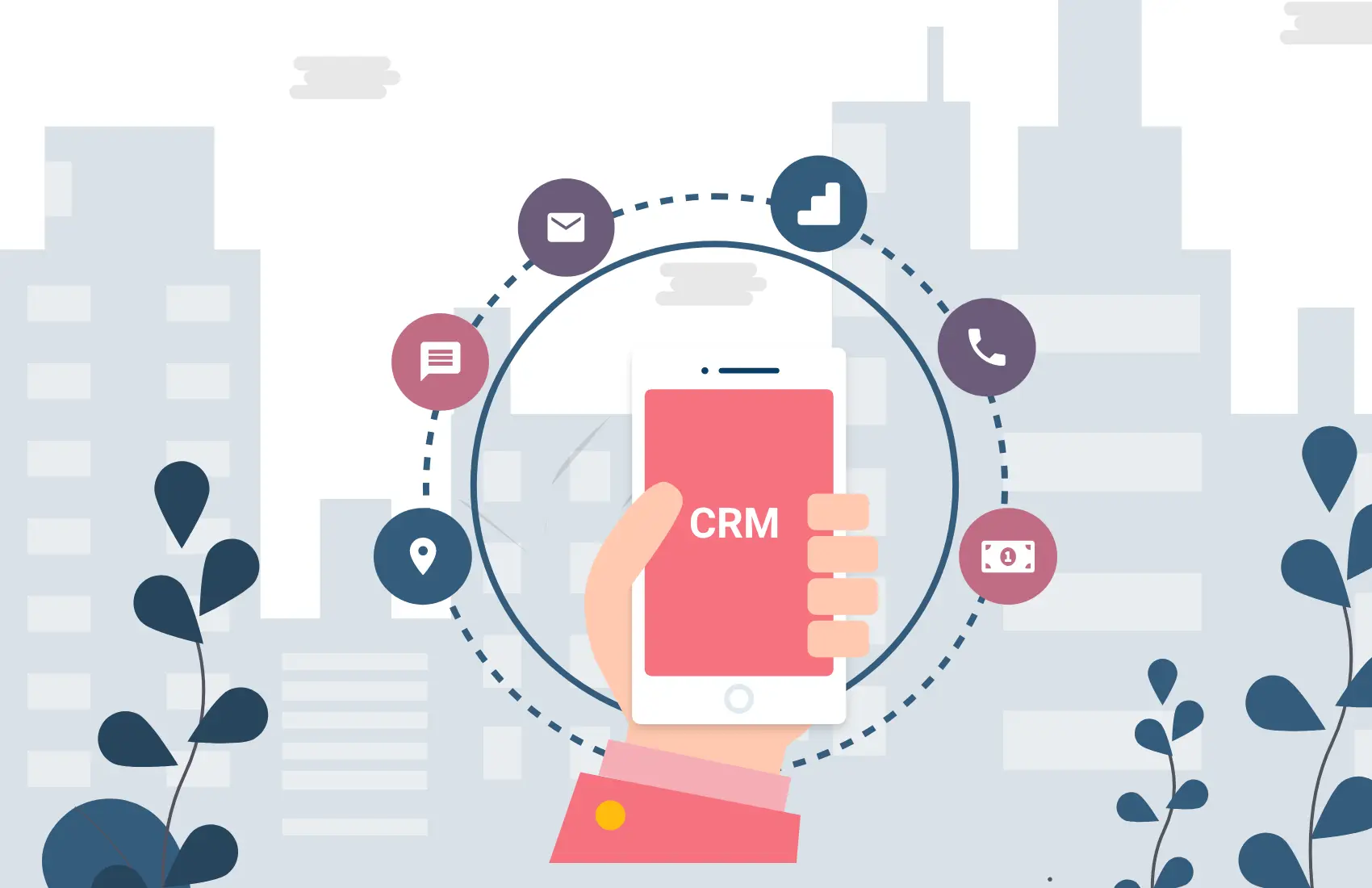 Why Should You Consider Mobile CRM for Field Sales?
In response to the COVID outbreak, most of the businesses are moving towards working in a more virtual environment.
Since then the usage of mobile is growing swiftly and has changed the digital landscape to support the field sales force's ability to access customers and increase customer engagement.
Due to this, both mobile devices and a mobile sales force have combined to become Mobile CRM.
We would know that field salespeople increasingly need to be in the field available for their customers and prospects, they require to have a Mobile CRM to get quick access to the information.
However, companies are also supporting Mobile CRM by providing mobile tools that enable their field sales team to better serve their customers and prospects.
What is a Mobile CRM?
Mobile CRM or Mobile Customer Relationship Management is a newer version of a traditional CRM application that enables sales teams working on-field to use mobile platforms to access customer-related data and customer accounts from wherever they are.
Mobile CRM has been particularly beneficial for sales organizations where field salespeople can now attend client meetings with CRM data about the client at the ready and in real-time.
Mobile CRM can also create greater intra-communication and integration, where those in the field can more easily communicate with those at the office.
Mobile CRM Growth Statistics in Recent Times
According to the Nucleus Research report "companies using a mobile CRM, 65% are achieving their sales quotas. While only 22% of sales reps using non-mobile CRM have reached the same targets".
Statistics have shown that 50% of teams improved their productivity by using a mobile CRM.
Future Marketing Insights states that the mobile CRM market is expected to grow at an approximate CAGR of 13% over 2019-2029.
The global mobile CRM market will grow 11% to $15 billion worldwide this year as businesses seek to connect with their customers through their mobile devices.
Although the use of CRM on a mobile device is still lower than that from a laptop or desktop, the rising use from mobile devices and tablets means that 81% of users are now accessing their CRM software from multiple devices.
An Insight into Mobile CRM for Field Sales
A field force automation tool in the form of Mobile CRM not only provides comfortability and flexibility, but it's also a proven way to increase sales, boost productivity and generate more revenue from existing customers.
Having access to real-time customer data helps the field sales team to make sales smartly and find new opportunities while assisting them to make faster decisions. With the Mobile CRM app, sales teams can easily view and prioritize their sales pipeline and make sales deals through each pipeline stage helping you to reach targets even on the go.
The mobile CRM acts as a medium for communication between your sales, marketing, and customer service department as they can share files, documents, images, and links, etc.
With mobile CRM in hand can reduce data entry to a great extent. You can use voice typing for notes, add contacts and other details whilst at client meetings, or import contacts directly from your address book, really handy if you are busy connecting with prospects at meetings.
A Mobile CRM aids field salespeople to plan their activities and see the tasks which they need to undertake daily. A calendar integrated with Mobile CRM helps them organize the day-to-day activities. This helps in quicker decision-making as everything can be analyzed at a single glance on the mobile screen.
Mobile CRMs give salespeople the capability to initiate or attend customer meetings using their mobile devices. They can simply use the click to call feature on Mobile CRM to call an existing or potential client. Similarly, no matter how scattered and remote the salespeople of the organization are, they can comfortably be brought face to face on a single platform to collaborate with their team using Mobile CRM.
Evaluating Field Sales Team Performance Using Mobile CRM
A perfect Mobile CRM assists sales heads effectively and efficiently in reaching their targets by tracking customer requests, managing personnel, and maintaining visibility into field sales operations.
Mobile CRM application puts together many functions into one unified perfect solution that helps schedule and track field sales operations and sales team performance.
The technology incorporates specialized software that automates and streamlines tasks and enables sales managers and executives to focus on growing the business, not managing small particulars about the field sales activities.
On the other hand, the members of a sales team would urge to know where they stand and how they are performing their daily tasks and target achievements.
A sales manager would also like to know how each member of his team is performing. The best CRM software can assist the sales managers in evaluating and understanding their daily field performance, and benchmarking toward improvement.
Also, Mobile CRM software allows the sales manager to see how sales resources are allocated among his sales team. The resource requirement for each salesperson may vary – some need more resources than others.
Mobile CRM makes it easier for sales managers to make the right decisions while allocating and deploying the appropriate resources to the sales team.
Effective Benefits of Mobile CRM in Field Sales
Better salesforce productivity and efficiency


Increased overall sales performance


Improvement in data quality and reduced manual data entry


Greater sales communication and insights


Faster access to customer details and sales materials


Better conversion rate


Flexible to choose from multiple devices


Easy time management and saves a lot of time
Assorted Features of a Good Mobile CRM
Accuracy- Ensures accurate data records and minimizes the unavoidable and costly errors with manual data entry.
Efficiency- The time and effort can be saved which helps in optimizing the use of resources which leads to increased productivity and improves profits.
Fuss Free Workflow Management- With just a few clicks, can aid the field sales team with real-time customer details and help in managing the workflow.
Flexible Configuration- Customized app policies as per each organizational need with field force automation and monitoring software. Possibility to have individual configurations for each and every customer's needs and expectations.
App Security- Built with highly secure systems and architecture modules. Specifically, fingerprint authentication is highly reliable and secure.
Authentic Services- Can expect the same level of service on each usage time without any technical discrepancy.
Summing Up
A mobile CRM is the best way to establish the business connection, to make the field sales more effective and is more efficient in allocating resources.
To be crisper, a mobile CRM will maximize your field sales team's productivity and revenue, and they'll be happier because they won't be wasting time anymore in collecting customer data from the office when they could be out closing more deals.