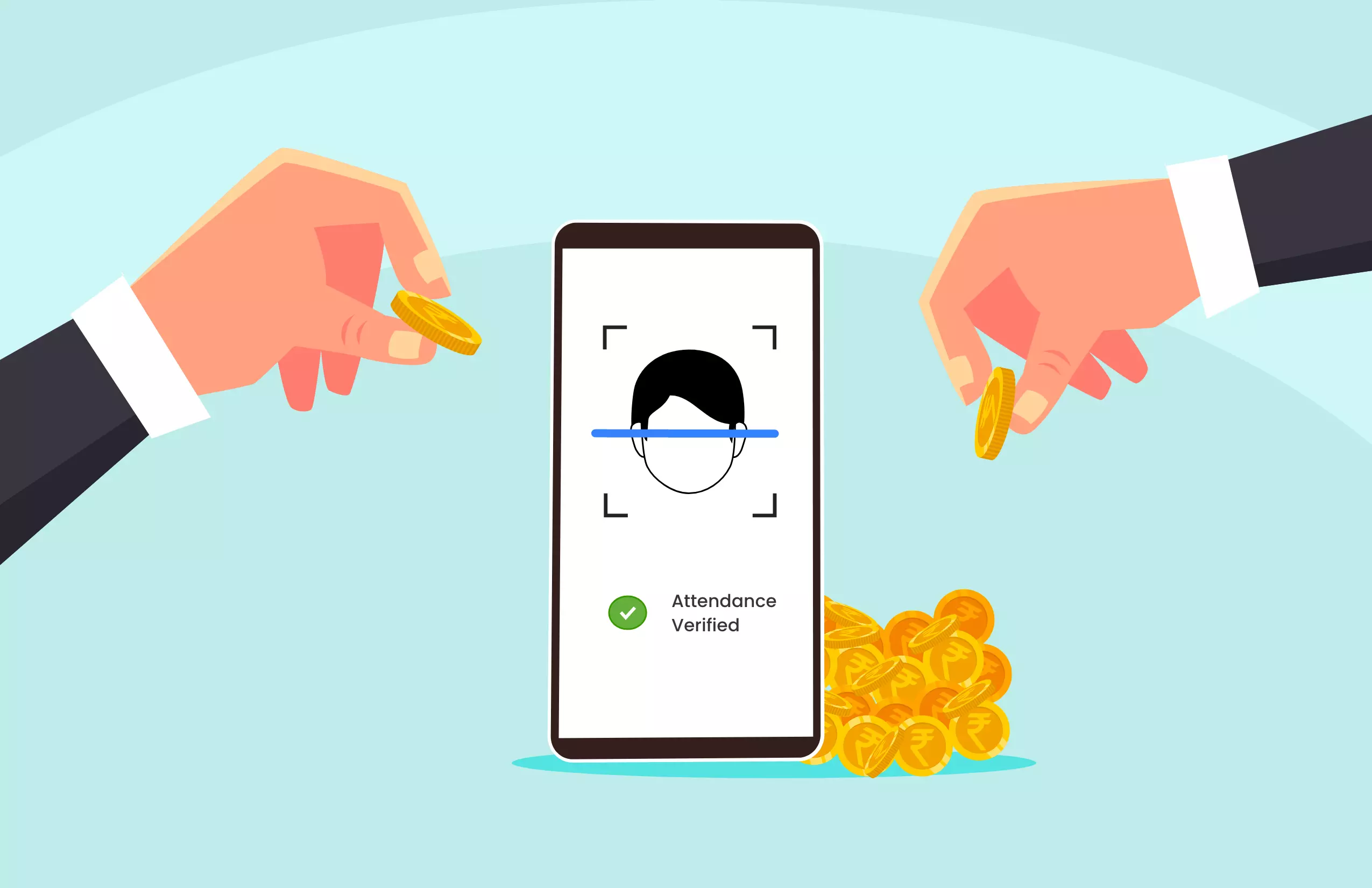 Why Should Businesses Invest In A Contactless Attendance System Post-Lockdown
The pandemic outbreak has altered the way companies operate and do business. Contactless technology is making an impact as a growing amount of companies begin to implement new practices and measures to help their employees and clients. People didn't think once about the handshake, touching door knobs, or pressing elevator buttons just a few years ago, but that has all changed since the pandemic outbreak. Trying to touch common surfaces has become a significant problem when it comes to employee health and safety.
Contactless technology, according to business executives, is the best method to cope with the current post-lockdown situation. As a result, several companies are replacing fingerprint biometric attendance systems in favor of contactless facial attendance and monitoring systems. This system dramatically reduces the employees' likelihood of getting and transmitting the virus.
Although sanitizing common areas in workplaces and companies is vital and an effective approach to aid in the prevention of virus spreading, attendance systems provide a dilemma. Attendance devices see a significant amount of activity in a brief amount of time and are difficult to maintain hygiene on a constant basis. The contactless online attendance system is expected to grow significantly in the coming decades as a result of circumstances such as COVID-19 and the utilization of mobile technologies.
How Does A Contactless Mobile Attendance System Works?
A contactless attendance management system captures and records attendance without requiring any physical contact. This is a safe and healthy way of recording employee attendance, and the absence of physical contact prevents the spread of illnesses from surroundings. Contactless attendance monitoring systems that use technology such as facial recognition biometric scanning allow little scope for a proxy and offer improved accuracy. This approach guarantees that the employee would not touch anything in order to record their attendance in the company's annual report. Also, it provides a non-manipulation system, which increases the effectiveness of the employee attendance tracking system.
Contactless attendance monitoring systems employ a combination of hardware and software technology to manage attendance data. The mobile attendance system is installed on employees' smartphones or on a piece of dedicated hardware equipment in the organization. Employees must take a selfie or stand in front of the machine while wearing face masks; the technology is competent in recognizing employees even while they are wearing face masks.
This will be proceeded by automated biometric scanning to ensure that no errors or proxy marking occur. The entire procedure takes less than three seconds. Attendance capturing, face mask detection, and verification are automatic technologies that assure no manual errors in attendance conformance, and the whole attendance information is available in real-time with customizable reports and analytics.
What If Businesses Have Fingerprint Recognition Attendance Systems At Their Workplaces?
Following the pandemic, we all began to sterilize our surroundings in order to prevent the spread of viruses. Surfaces were disinfected using specialized sanitizers and UV-light rays. However, electrical devices such as elevator buttons, light panels, and circuitry weren't able to be sanitized in the same way that ordinary surfaces could. One such electronic system is the biometric attendance system, which cannot be disinfected with water or sanitizers on a regular basis. The chances of infection increased when all employees entering an office space used the conventional biometric attendance system.
Since all employees in an organization utilize a fingerprint biometric attendance system. Employees enter the office one by one, touching the display of the fingerprint attendance system. Because of the repeated touches on the machine, it may pose a significant risk. Sometimes, a few employees might sneeze or cough involuntarily while using the biometric scanner or some may notice a mist or oil on its surface.
According to doctors, the most typical way for the virus to spread would be through contaminated surfaces. As a result, it is advised to refrain from contacting surfaces that might easily become infected owing to human touch. That is why businesses are trying to implement a contactless facial attendance and monitoring system in their offices.
Why Did Contactless Facial Attendance And Monitoring System Become An Important Aspect Post-Lockdown?
Since the attendance monitoring system serves as the initial contact point for each and every employee, the virus's propagation can be severe at the company's entrance. While employees may be hesitant to use the fingerprint attendance scanner both during and following the COVID-19 outbreak, the future of the workplace and industrial hygiene would necessitate the discontinuation of the biometric fingerprint attendance system. With the resumption of work, companies will be required to switch their existing fingerprint-based attendance monitoring systems to contactless facial attendance monitoring systems as part of COVID-19 mitigation measures.
The employees were simply required to punch their fingerprint into the fingerprint sensor in a previous model of the attendance monitoring system, and the very accurate database maintained its existence. It becomes problematic, however, because many people would be operating with the same fingerprint sensor. We can limit the risk to some amount by employing the card reader in fingerprint devices, but not totally. We can avoid the risk by employing a contactless mobile attendance system.
With the use of a facial attendance and monitoring system that is completely contactless, we can reduce the risk of COVID-19 occurring on workplace premises. These systems are also widely adapted by Indian businesses and industries and play a significant role in limiting the occurrence of contact during the post-lockdown era.
Summing Up
Small and large businesses alike are taking a variety of precautionary measures to ensure that their staff work in a safe and healthy environment. Because attendance management systems are such an important component of the organization, businesses are replacing biometric fingerprint attendance systems with contactless facial attendance and monitoring systems.
Even if you view it from an efficiency, financial, or societal standpoint, the advantages of contactless face attendance and monitoring systems significantly surpass the initial expense of setting them up. This online attendance system also features user-friendly and secure technologies. It requires minimum human interference and needs little training, saving the cost of training. There is no doubt that these attendance systems are helpful, but they also aid in enhancing a business's productivity. There is no better approach than a contactless mobile attendance system during the monthly pay period. This data provides detailed information about the employee's in and out times as well as work time for each and every day.