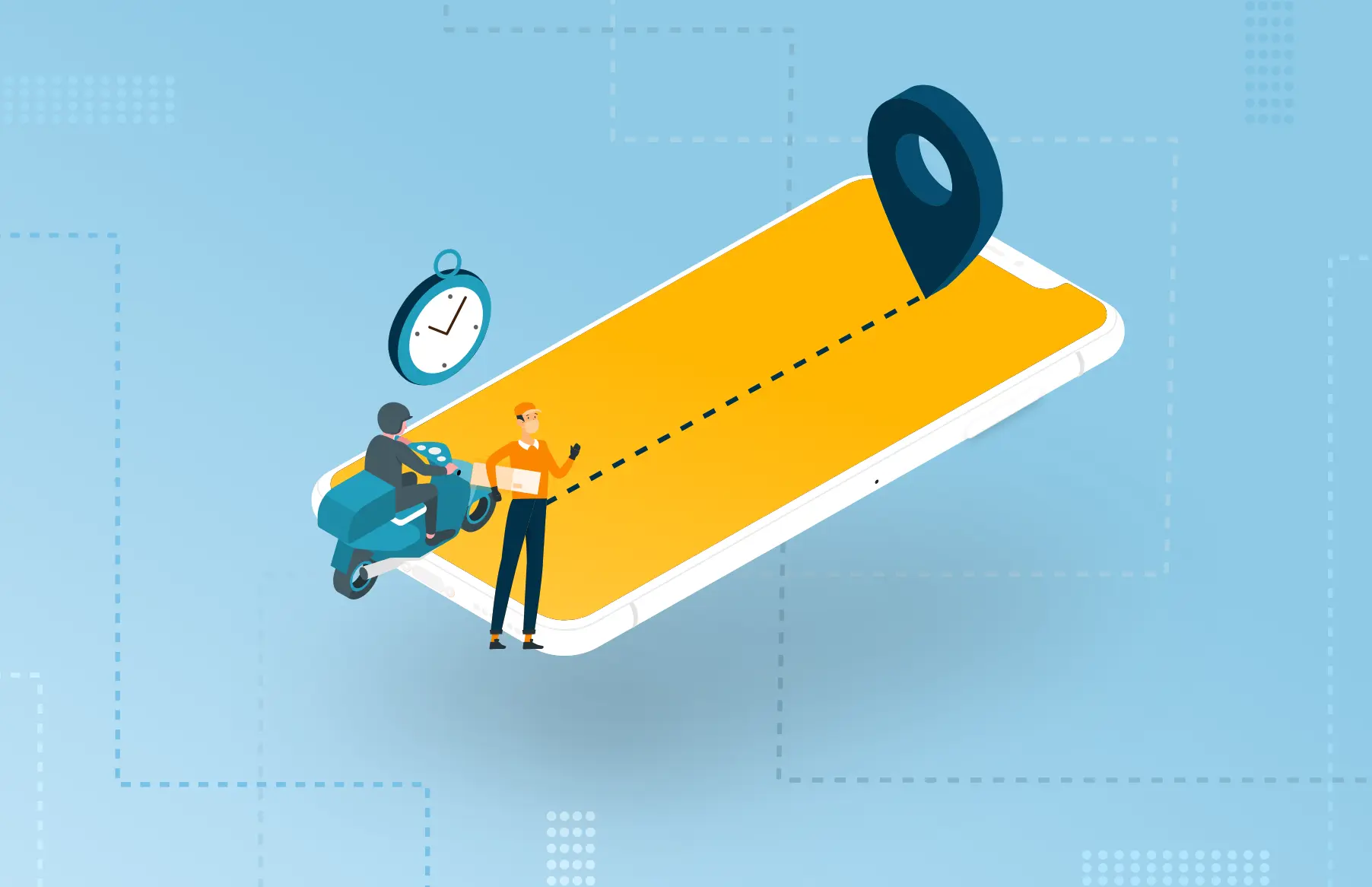 Why A Route Planner Is Crucial For Field Sales Employees
The success of an organization will reflect on its ability to generate revenue and grow. An important part of that process is sales planning. Whether you're a sales employee working on the field or an organization that relies on field sales employees to drive sales profits, finding ways to optimize this process is crucial. In the simplest terms, what we are talking about is the process of planning the order in which salespeople head to specific customer locations that are most efficient. The route planner is vital for the field sales strategy and, if done in the right way, can increase your organization's bottom line simply by connecting the field sales team to high-value opportunities at the right time.
What Is Route Planner?
Generally, route planning is a process of ordering a list of field sales deliveries and putting their relevant routes into a logical and effective order when moving from one customer location to another. Businesses use real-time route planner tools to determine the best route to execute timely deliveries, attend client meetings on time, and more. A route planner may include more effective features than the core route listing functionality like fleet visibility, on-demand dispatching, driver feedback, real-time optimization, and machine learning enhanced routes. For example, let's say you're a field sales employee planning to deliver your product to the prospective list of customers on time. But, you're completely unaware of the new location of the customers that you are visiting. In that case, a perfect route planner can be really helpful with its advanced internal features, identifies and provides you with the best and most optimized delivery route travel available.
How Planning Routes Impacts Field Sales
For sales employees who work on the field on a daily basis, route planning is the simplest way of doing business. Supporting the sales team to efficiently create and manage their daily sales route will go a long way to make sure they address their complete customer needs and do not miss on crucial touchpoints to continue enhancing their sales numbers. Saving time and money by organizing the planning process to make sales employees' route more efficient and more productive.
The route planning software is a way to swiftly plan routes on a professional level. It incorporates advanced location intelligence-based data technology to take into account anticipated traffic and route modeling. Planning the travel routes makes sure that the salespeople not only get to their customers as quickly as possible but also use the most fuel-effective travel. This software is highly advantageous for the sales team working in the field.
Planning sales routes help address complex difficulties like unplanned downtime and deal with unexpected changes, such as last-minute client meetings, inclement weather, or traffic congestions. For organizations that rely on a field sales workforce, agile, efficient, and productive route planning is especially important during times of change and uncertainty.
Route Planning Vs Route Optimization: A Brief Overview
In today's technological world, route planning and route optimization are present in all modern field sales force management softwares. Route planning is the process of classifying various work locations in order to increase the speed of travel and deliveries. Optimization of routes does a lot more than just classifying and handling unplanned situations in a more effective and logistical approach. It is also crucial to note that in many field sales force management software, optimization features encompass route planning. This is why they often appear the same and lead to a lot of confusion in understanding that both are different in their own way.
Route planning is the process of marking a route on a map with a starting and ending point. If applicable, this can also include notes of any stops that have to be made along the way. On the other hand, route optimization means not only creating a route but also working to make it efficient. The target is to reach as many customer locations as possible while reducing travel time. Because the field sales employees have to provide quality service to the clients, sales employees can't focus entirely on travel time. Some clients will need longer meetings than others.
Route planning works as an effortless and streamlined routing tool, which provides the field sales teams with the basic insights to find an efficient route. Whereas, route optimization can provide them with an even better and more accurate route, taking into account the traffic, distances, fuel expenses, and much more. Route planning and optimization together will provide you with the perfect possible travel route, keeping in mind that conditions fluctuate and adjust accordingly.
Best Route Planning Apps In Market
Lystloc
Lystloc is a field force management app with real-time location intelligence that provides managers with the ability to track their on-field employees' task location comfortably from anywhere at any time. This app supports the managers to collect full-on information about the field sales team's current precise location and allows them to assign meetings according to the availability of nearest clients. With Lystloc sales, forces can plan their daily travel routes in a more effective and optimized way keeping into account the distance travelled and fuel expenses. And, can also classify and manage their field tasks and activities based on the locations assigned to them.

Google Maps
Google Maps is an internet-based location mapping application that provides complete information about all geographical regions and sites across the globe. It also assists in finding the best route to reach a particular location on time. Ability to locate the exact customer location and shortest distance to reach that location. Can share the live location of clients with field sales teams. Download maps for offline use and keeps the list of regular customer locations. Google Maps route planner is an incredible route planner app that helps billions of people across the globe to reach their destination on a daily basis.
Routific
Routific is a route planner and route optimization app that is really swift and easy to use. Sharing navigations to field sales employees' devices is simple and this delivery route planner keeps track of employees' progress throughout the day and notifies accurate end results automatically. Also, it is very easy to update and change the planned route with Routific. The dynamic routing internal technology distributes a number of stops equally rather than distributing deliveries based on time and distance.
Wrapping Up
With growing complexity in the routing requirements of sales, it is important that a field sales team operating in real-time should be plan and optimize their travel routes to improve delivery efficiency and reduce fuel costs. By installing automated route planner apps, sales employees can constantly monitor the changes that affect the daily activities in real-time visibility thus allowing changes to the work schedule to optimize the most efficient and economic route planning available.