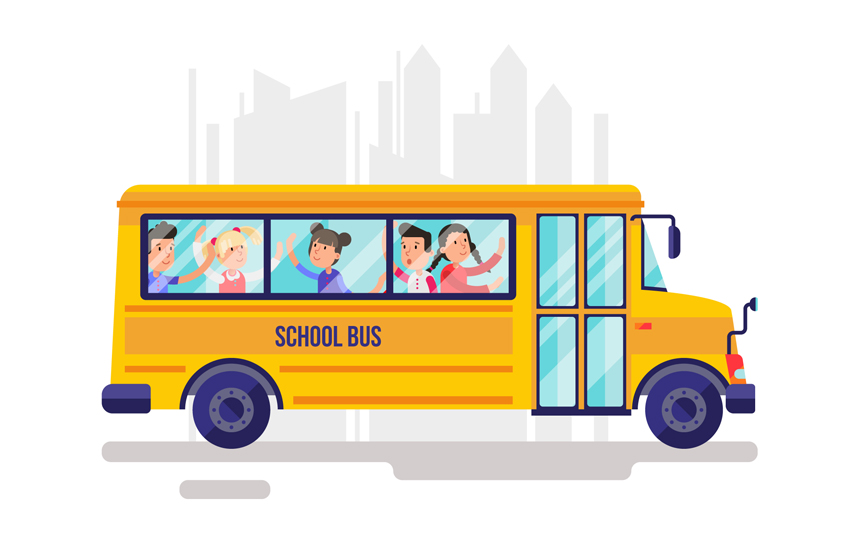 Schooling is very important for kids and so are the transports that they use for the commutation. In today's world, people are victims of various problems. Even kids are not spared from accidents and other crimes which are generally caused by ignorance and negligence of the school drivers. The school management assures the parents of the safety measures taken inside the school. But once the kid exits the school he/she is under the care of the driver and the assistant person in the school bus/van.
Steps to make the parents feel secured
Unexpected delay because of any minor faults in the vehicle will make the parents panic. It is essentially the responsibility of the school to take proper care of the transport facility offered by them. So, what all the steps can be taken to eliminate these worries that parents face every single day?
Safety is always better than repenting later. Ensure that the transport facility offered by the school has experienced and trained drivers. We must make sure that all their backgrounds are checked thoroughly for any previous criminal conviction.
The school management must not compromise on the van/bus condition and must keep it very good condition. We have heard of many incidents where innocent lives were lost due to the floor of the vehicle collapsing. Hence, the condition of the vehicle must be checked by the school management.
Parents must make sure that the driver maintains the speed limit. They could install speed limiters.
Overcrowding of students must be strictly avoided.
The drivers, caregivers, and even the students must be educated in first aid measures. God forbid, if they meet with an accident, they should be equipped to handle the situation within their means.
If the parents prefer choosing a third party transport facility they must confirm with the school before if they are aware of the particular third party and get the school's feedback. In this case, the above checklist has to carried out by parents before sending the children in the van, car/bus.
Finally, there is a one-stop solution for tracking the school vehicle real time. The bus/van can be tracked real-time using the application offered by Lystloc.com. They have made this very simple. Now, with the touch of an app, we can track the desired school vehicle aiding in raising an alarm when anything goes amiss.
With Lysloc's vehicle tracking application, parent's fears can be mitigated. For knowing more about Lystloc's school bus tracking visit here