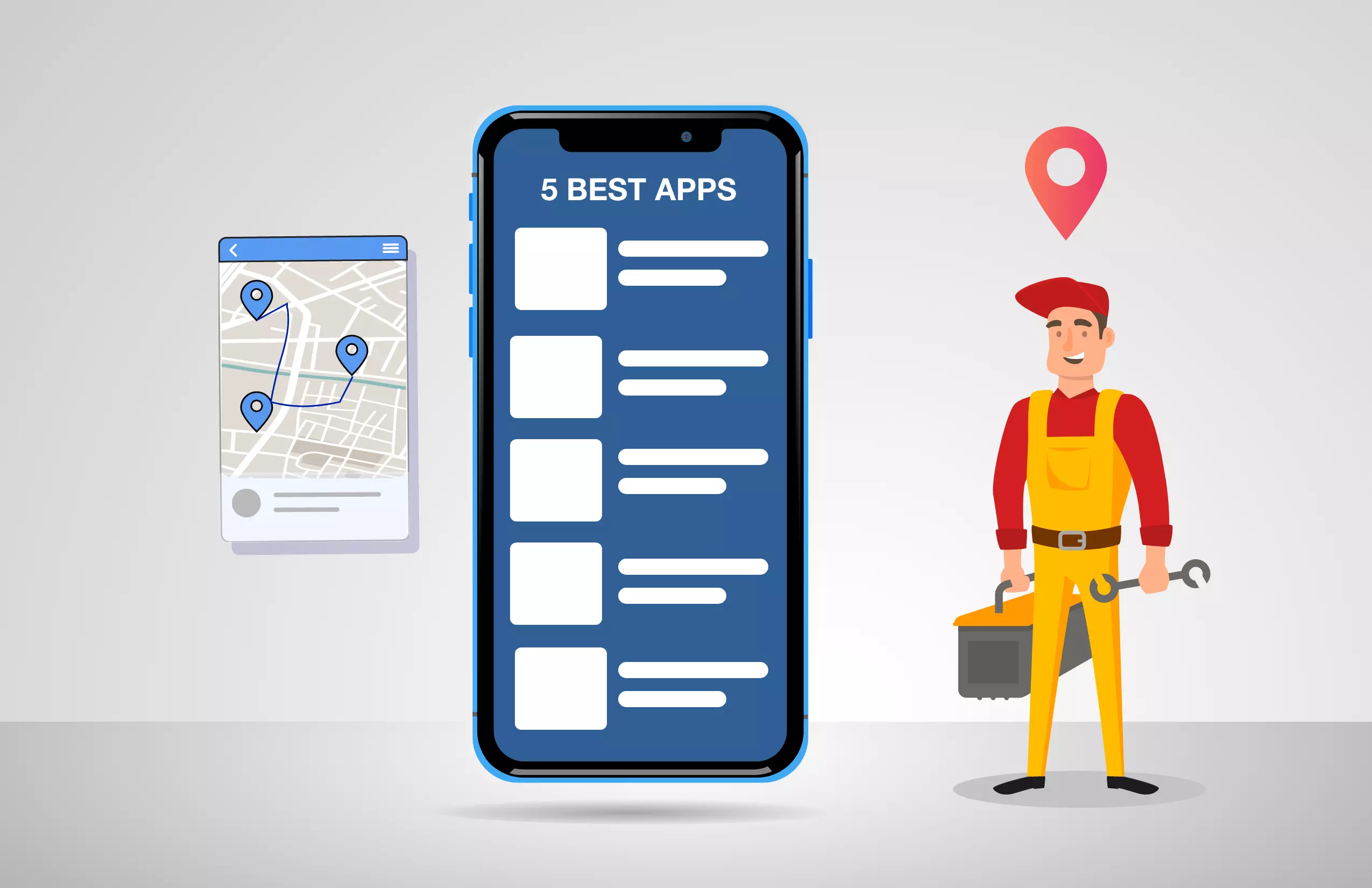 5 Best Apps to track field service technician
Why is mobile field service management software necessary for industries?
Field service teams are increasingly seen all over the digital world in each sector. The right tool to monitor the field team is mobile field service management software with inbuilt features. Many strategic methods are evolving with this mobile field service management software to give potential benefits. They help in increasing the quality of work, tracking the field team, managing and communicating between field teams, automating workflow, boosting field team productivity, and so on.
When we have automated mobile field service management software, why should you go for manual time tracking and timesheets?
When you have the right tool to monitor your field team, then the result would be a great influence on productivity and company growth. That's why field service management software supports numerous businesses to track their field teams. Every data is collected within a fraction of seconds and stored in the database for future reference. It applies to all industries across all regions.
Now let us look at how field service software helps technicians
Field service software possesses an important role in field team management and renders services like plumbing, construction, electrician, painting, and more.
Company growth
Easy to use
Real-time access
Location tracking
Sales enablement
Accounts enablement
Smooth communication between field teams
Great customer experience
Payroll process
5 best apps to track field service technician
Lystloc
Lystloc is a popular mobile field service management software that comes with a wide range of features such as real-time location access, track field employees, real-time location-based attendance, live reporting, meeting notes, and so on. As the mobile software is featured with geo-fencing technology, the worker's exact location can be identified and saved. Hence, it supports field tracking and calculates petrol allowance and reimbursement amounts for field team members.
The primary goal of Lystloc is to improve the field team productivity and organically boost sales productivity. Lystloc is user-friendly and cost-effective to use. It suits best for small and medium businesses to run their field team effectively.
Give Lystloc a try for your field team and see the efficient results. You can have stress-free mobile field team management with a higher productivity rate.
FieldEdge
FieldEdge is a mobile field service management software that supports both field teams and office teams. The key feature of this software is developing service agreements and price presentations. It performs well and can be integrated with CRM to have updated customer details. It also comes with special features such as invoices, mobile payment reviews, on-the-spot modifications to jobs, etc.
pros:
Reminds team members to log in and log-out
Invoice reminders are automatic
Gives detailed product quotes and purchase information to technicians
QuickBooks integration with the software
Cons:
Complexity in the user interface
No option for report customization
Not having the feature of inventory management
RazorSync
RazorSync supports small businesses and enterprise companies to monitor their mobile field service teams. It is applicable for devices such as mobile, tablet, or desktop. It has specific features involved with QuickBooks integration, payment on mobile, quick billing, and so on.
Pros:
Custom alert for team members and customer
Effective payroll process
Automated billing feature
Cons:
This software denies a user-friendly interface
Complex mobile interface
Miracle Service
Miracle Service is a mobile field service management software tool to boost service industries' efficiency. It has key features such as automatic scheduling, billing, and contract management to monitor the service field team effectively. It supports technicians to access administrative tasks and probably reduces the field member availability check-in with the office.
Pros:
Effectively manages documentation
Inventory management
Analyzation of individual products
Maintains field service equipment
Cons:
Does not have a software update option
Only limited invoices can be formatted
Doesn't have a claim management feature
Salesforce Service Cloud
The Salesforce Service Cloud is a well-known mobile field service management software that allows field members to work anywhere irrespective of the location. It plays a vital role in saving offline records in the cloud and retrieves when the internet connection is ON.
This mobile service software can monitor machinery equipment by connecting with the required devices and provide a seamless workflow for the maintenance process. It aids facility management to exactly track the systems and helps for higher productivity. Salesforce mobile software is IoT connected with inbuilt diversity features.
Pros:
Schedules for the Automated dispatching process
Automated service tools
Acts as a customer platform
Monitors and manages asset performance.
Cons:
Seems to have a slow UI response
Pricing is high for small and start-up companies.
Bottomline
A mobile field service management software could be the best choice for field service teams. Employers can have streamlined work progress across the globe and monitor field employees effectively. Thus, the company can increase its workforce management with hassle-free mobile field software. Choose the appropriate mobile field service management software by reviewing its features and benefits that suit your business well.