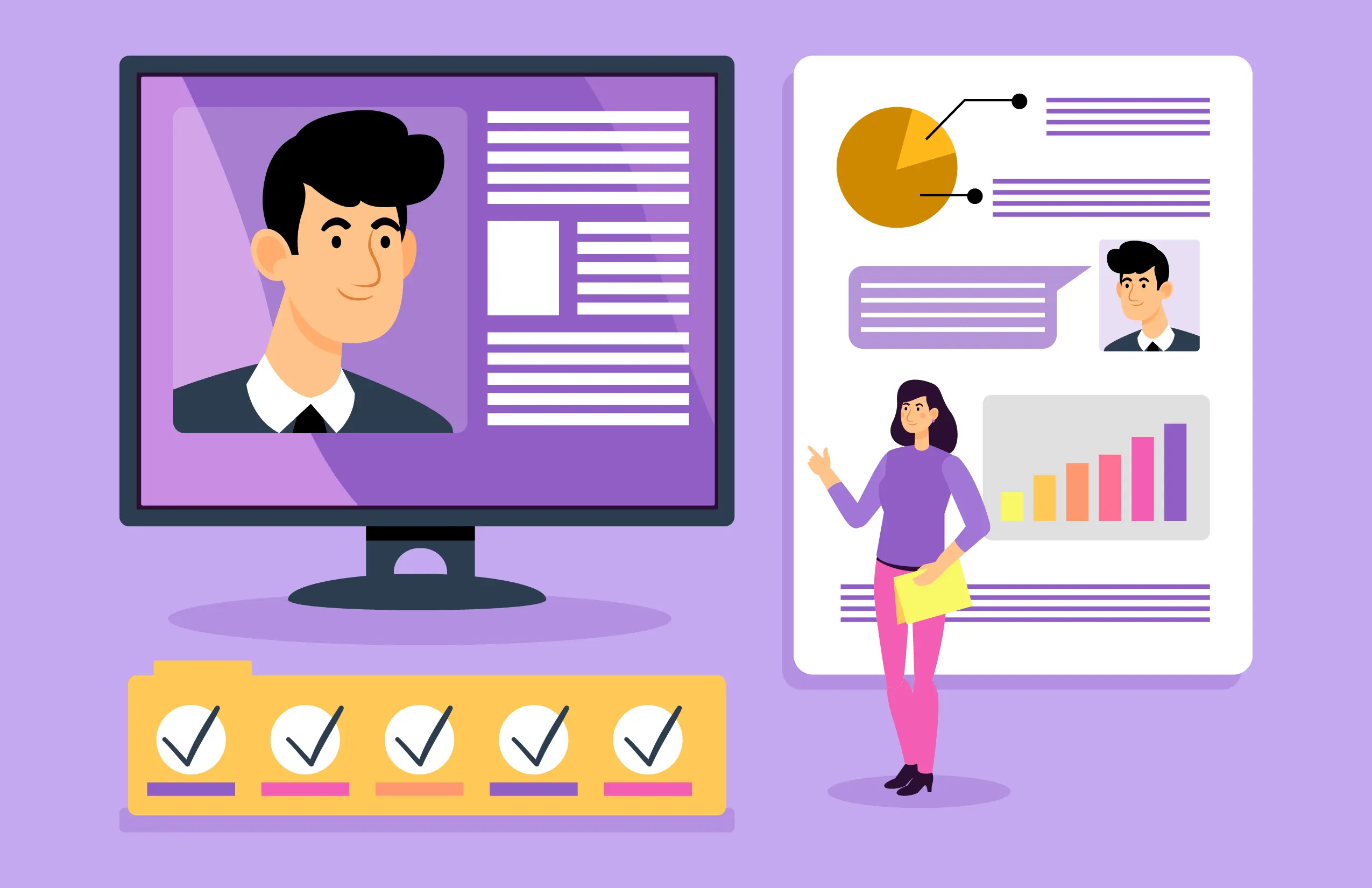 A Look Through On Employee Monitoring Policy In India
Tracking and monitoring the employees will undoubtedly boost the efficiency of your business. Employee monitoring tools have grown in popularity in the past few years, particularly as technological advancement has eased tracking platform applications.
Employee monitoring software is being used by businesses all around the globe. Employee tracking has been shown to increase productivity and simplify management procedures. Employee tracking software provides benefits to both businesses and employees.
Employee privacy, on the other hand, is an important concern. As a result, it's vital that you devote the time to examine the legal concerns after evaluating the benefits of employee monitoring/tracking. Let's get to see the legal aspects of employee monitoring.
What Is Employee Monitoring Software?
An employee monitoring software is a system that assists in the tracking of an individual or group of employees. It can be used to track workers' locations and also to monitor how they perform at work. Monitoring tools could be utilized in a variety of ways, including keeping track of time spent on duties and identifying who is lagging on their duties.
This software can additionally be employed to track whether or not employees are adhering to business rules and processes. Employee monitoring software is becoming increasingly common in work environments these days.
Advantages Of Using Employee Monitoring Software
Employee tracking is an efficient way to assure higher output even though employees work from any location around the globe.
Employees are more mindful of their behaviors, which causes them to exert greater effort.
It is a tool that informs the business owner about the value of the investment they are making.
It identifies underperforming employees who may be replaced or directed to work efficiently.
It is a low-cost solution with a high return on investment.
Businesses can use it to monitor how their assets are actually utilized.
10 Most Asked Questions On Employee Monitoring Policy In India
Is Employee Monitoring Legal In India?
Yes, employment and labor rules in India allow you to track tasks performed by employees using company devices. However, tracking has to be undertaken for business reasons or to assist employees in developing responsibility and improving their efficiency. Employees should be made aware of the monitoring, and if the surveillance extends outside the scope of the organization, the organization must have the ability to explain it.
What Can Be Legally Accepted As Employee Monitoring?
Employees are governed in various ways based on the purpose of their position at work. Employee tracking might include any type of supervision of employees and how they function.
Employees can be lawfully monitored through a variety of methods
Depending on the monitoring technique, it can assist in protecting the business's resources, ensuring rules are strictly adhered to, increasing productivity, and so on.
The following are some of the most frequent ways of employee monitoring:
Location Tracking
Attendance Tracking
Network tracking
Work Tracking
Call tracking
Time tracking
Is It Legal To Monitor Employee's Devices?
Yes. The regulation authorizes you to track the devices that they operate. According to the ECPA, if a company gives a device to its employees, it is considered a business asset. A company has complete authority over every work performed by its workers. Downloads, saved materials, work time spent, and app usage are all examples of this. Furthermore, any device owned by the organization that is utilized away from the office can be monitored.
Is It Legal To Monitor Employees Using GPS?
Article 21 of the Indian Constitution guarantees every person the basic right to privacy; yet, this privilege isn't complete. It could be prohibited by law in order to safeguard the rights of others or to avoid illicit activity. You, as an employer, have the legal right to monitor the whereabouts of company-owned tools or vehicles utilized by its workers if the employer, who owns the equipment and the vehicle, approves it.
Monitoring an employee via a GPS location tracker is allowed as long as the employee is conscious of what's happening and gives their approval. Tracking somebody without their approval or inferred consent is illegal. The company-owned equipment or vehicle must be tracked for a genuine business cause.
Is It Legal To Monitor Or Track Employee Calls?
Yes, as long as the employee makes use of the company mobile device, it is lawful. The Electronic Communications Privacy Act (ECPA), 1986, states in the fourth article that it is illegal to willfully wiretap any device, verbal, or digital communication.
Can Employees' Personal Devices Be Tracked Legally?
You are permitted to monitor employees' private devices while they are working on them during work hours only. However, the employee's permission needs to be obtained. Companies must also declare the scope of monitoring on their own devices. It is illegal to view, duplicate, or transfer information without the permission of the owner.
Is It Necessary To Inform Employees Of The Monitoring?
Yes, notification is an important aspect. You must provide enough early notice to your employees regarding the purpose and duration of the monitoring. Employees need to be adequately shielded from company tracking and sanctions in the case of an infraction or undesirable behavior. It is also critical to have official approval from employees.
What Are The Employee Monitoring Laws In India?
The Indian Employment and Labour Law allows you to monitor employee actions, work-related timings, mobile phones, and laptops. This is done to guarantee the safety and confidentiality of the business's secret and private data. If the monitoring extends outside the office buildings or is deemed to be a violation of employees' privacy rights, you may be driven to defend your activities.
Employee Monitoring Policy – Mandatory Or Not?
Yes, All employee monitoring measures in the workplace should be precisely stated, recorded, and reported.
Describe completely what and how you want to monitor.
Obtain official and written acknowledgment from employees.
Make it clear to your staff that nothing more is going to be captured but work-related performance data.
Make it clear that when utilizing business property, there's minimal hope of privacy.
Limit the sharing of personal information to other parties.
Is Moonlighting Policy Important In Employee Monitoring?
With the nature of the business, the sort of work done, and the possible risks connected with moonlighting, a moonlighting regulation may serve as a crucial tool for employee monitoring. A moonlighting policy may assist in eliminating issues of interest, security concerns, productivity challenges, and brand risks, among other things, by giving explicit principles, prohibitions, and repercussions.
What Is The Ethical And Legal Method For Employee Monitoring?
The most efficient technique for tracking employee productivity and whereabouts is to observe them yourself. GPS tracking is a solution that maintains productivity while optimizing the usage of company-owned assets. Lystloc is a real-time employee monitoring software that allows you to stay in touch with your field workers. You can utilize this software to see where your field employees are and to watch their location and actions. Lystloc additionally enables you to track your field staff's attendance with a location and time stamp. It also gives field employees the ability to view critical work information like task specifics, client visits, and contact data.
Lystloc is a great solution for businesses that require real-time tracking and interaction with their field employees. Furthermore, the Lystloc tracker employs location intelligence to keep tabs on an employee's client visits, and task locations through live tracking. The software is also useful for monitoring employee work hours since it can log them in and out instantly according to their current work location. Lastly, the Lystloc monitoring software is a useful tool for any company looking to increase its productivity and revenue output.
Summing Up
With the increasing frequency of deploying employee monitoring, officials in every country have taken notice and enacted tough legal guidelines for the use of monitoring software. Employee monitoring is permitted in India under the Information Technology Act of 2000 as long as there is an acceptable and genuine business objective.
The legislation expressly specifies that monitoring must not infringe on the employee's privacy or private space. Monitoring ought to be a systematic procedure. You don't have to keep your employees on a chain all of the time. You ought to decide where and when you want to reduce monitoring efforts and give your employees the liberty to execute their jobs as long as everything continues to run smoothly.