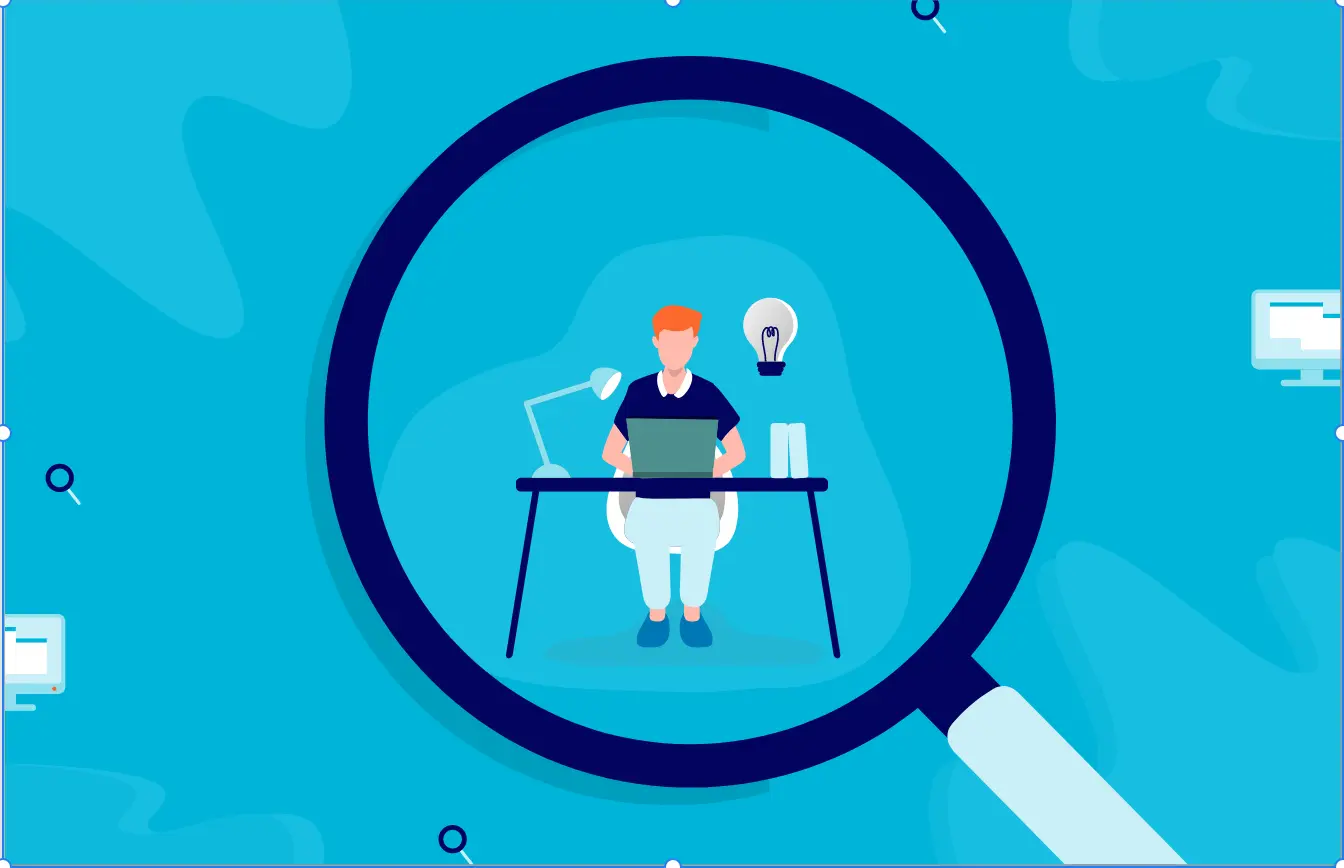 Benefits of Remote Employee Monitoring System
In the present scenario, working from home, or to a better word, the remote style of working has already begun to gain hype, during the outbreak of the global pandemic that shook the whole world. The impact of the Covid outbreak now solidified it and made the global workforce get habitual to this new system of remotely working from home from their comfortable space.

However, before the pandemic, the world was already shifting its mode of working towards flexibility in the workplace by encouraging remotely working from home. But, the biggest difficulty in bringing this system to practice is the monitoring of remote employees. Let's see what the solution can be for this problem is.

What Is Remote Employee Monitoring?
Remote employee monitoring is a process of system monitoring that is used for remote employee productivity and performance management. These technologies are used by organizations that want to increase remote employee engagement, identify productivity tailback, and know-how their remote workforce operates. With the remote employee monitoring software, you can monitor remote employees as if they're working on the desk right next to you. Simple, accurate time tracking and proof of work to ensure they're doing the job you hired them to do. This software tracks and monitors how much time a remote employee spends on a specific task and client meetings. This helps you get a better idea of what they're up to during their work hours remotely.
Why Remote Employee Tracking Is Important In Modern Days
In these modern days, organizations are getting larger, the workforce is more dispersed across the different geographical perimeters, and more data and processes are getting stored and transferred. Therefore, the question of monitoring remote employees has become increasingly vital for businesses across all fields. Remote working is now an integral part of modern working life in recent times, with many organizations now adopting the remote model. This has led to more and more employees working remotely on a full or part-time basis.
This can be beneficial for both the employee and the organization as it reduces geographical proximity as a prerequisite for employment. Employees are also able to maintain their own work hours which proportionally means they can avoid rush hour traffic, have flexible schedules, spend less time commuting, etc.
Remote employee monitoring makes remote working more efficient by providing managers with the means to track and monitor their remote team's productivity without having an office presence. This can help keep remote employees' workload balanced and can prevent unnecessary idle time, saving both organizations and individuals money on commuting costs and minimizing telephonic incest.
How Monitoring Your Remote Employee Helps Your Productivity
Employee productivity is the core point for the growth of an organization. Regardless of the business field and the kind of products or services you provide, if your employees are not productive in their work, your may experience negative out-turn. Therefore, it is important to monitor the productivity of the employees. Nowadays, being in a remote workspace it has become more crucial to track and monitor remote employees.
You can use remote employee monitoring software to monitor each remote employee's productivity and time spent on remote work. It comes with various features such as work assignment and tracking progress, attendance tracking, time tracking, app integration, and reporting. In this way, you won't have to deal with manual paper works when monitoring remote employees. Instead, you can track employee productivity in a more automated and comfortable way. By monitoring how much time remote workers spend on different works, you can identify their idle time and assign new works. Perhaps, the remote employees can complete their work despite taking breaks to relax. In such instances, it's a good indication that you won't have to worry about their productivity.
However, remote employee monitoring systems are implemented to maintain a light-footed and productive workforce for optimizing business growth during difficult and pandemic times.

Benefits Of Remote Employee Monitoring System
A remote employee monitoring system helps to make an employee accountable by tracking their daily work schedule and task progress. This will improve the employee's productivity and will help to create a trusted environment.
The greatest advantage of remote employee monitoring is that it increases productivity to a great extent. Ideally, remote employees should be self-driven and disciplined to focus on what work they are assigned to do.
A remote employee monitoring system can help you to monitor all types of employee activities such as what data are being transferred or accessed, whether employees are visiting insecure websites or opening personal email on company-issued devices. These information can help you plug leaks and take necessary actions before they become a serious problem for the organization.
With remote employee tracking software managers can easily share feedback to employees about their daily work performance. This is an invaluable benefit, as many remote employees feel a lack of feedback from their managers. Having this feature lets managers to train those employees who are not performing up to the standard and recognize those who excel in their works.
There are many ways of tracking an employee's attendance, but very few come with the benefits associated with the remote employee monitoring system. Since the remote work started, companies have been grappling with employee attendance and with no proper record, they are struggling to manage attendance. A proper remote employee monitoring software can take care of so many aspects of attendance including off time schedule, start time schedule, leaves, break times, and so on all of which impact the performance of the individual employees and the entire workforce too.

Top 3 Remote Employee Monitoring App In The Market
Lystloc
Lystloc is a field employee monitoring app for tracking and managing field employees' locations and day-to-day activities. This app is completely used for tracking location-based information, on-location attendance, work management, analyzing data, etc. Lystloc also provides a live tracking option by which they can get time to time information about the employee's present location, their check-in/out's, distance traveled by them in a day, and much more. Lystloc allows you to monitor real-time employee activity, enabling you to check on field employees without interrupting them.

Clockify

Clockify is a remote employee monitoring app with a wide list of tools to help you ensure employee productivity like time tracking and timesheet monitoring functionalities. You can also use Clockify to create productivity data reports and share them with team members and managers for use in informed decision-making. This app lets you compare an employee's current performing activities to their scheduled activities ensuring they are doing exactly what they should be doing and not spending time on unscheduled and unproductive activities.
Hubstaff
Hubstaff is a remote employee monitoring app that clusters screenshots, time tracking, and automated reporting to make working from a remote workspace simpler and with more accountability for remote employees. It also measures activity related to keyboard and mouse usage, so you can tell whether your employees are truly working. With this app, you'll be able to track the working time of the employees, take screenshots, then create, send, and process invoices all within the same platform.
Wrapping Up
According to data stated by Globe Newswire, "Several industries are focusing on providing remote work, such as TCS, with 4.48 lakhs employees all over the world, announced that 75% of its employees would work from home permanently by 2025. The global Employee Remote Monitoring Software Market is forecasted to reach USD 1,396.2 Million by 2027, according to a new report by Reports and Data."
The remote employee monitoring system is a perfect tool for monitoring the productivity and security of a remote workforce. Also, if you will be using this technology as an integral part of your remote workforce management strategy it is important that you consider the goals of your organization, any concerns your remote employees may have, and the value that the user activity of remote employees can have.