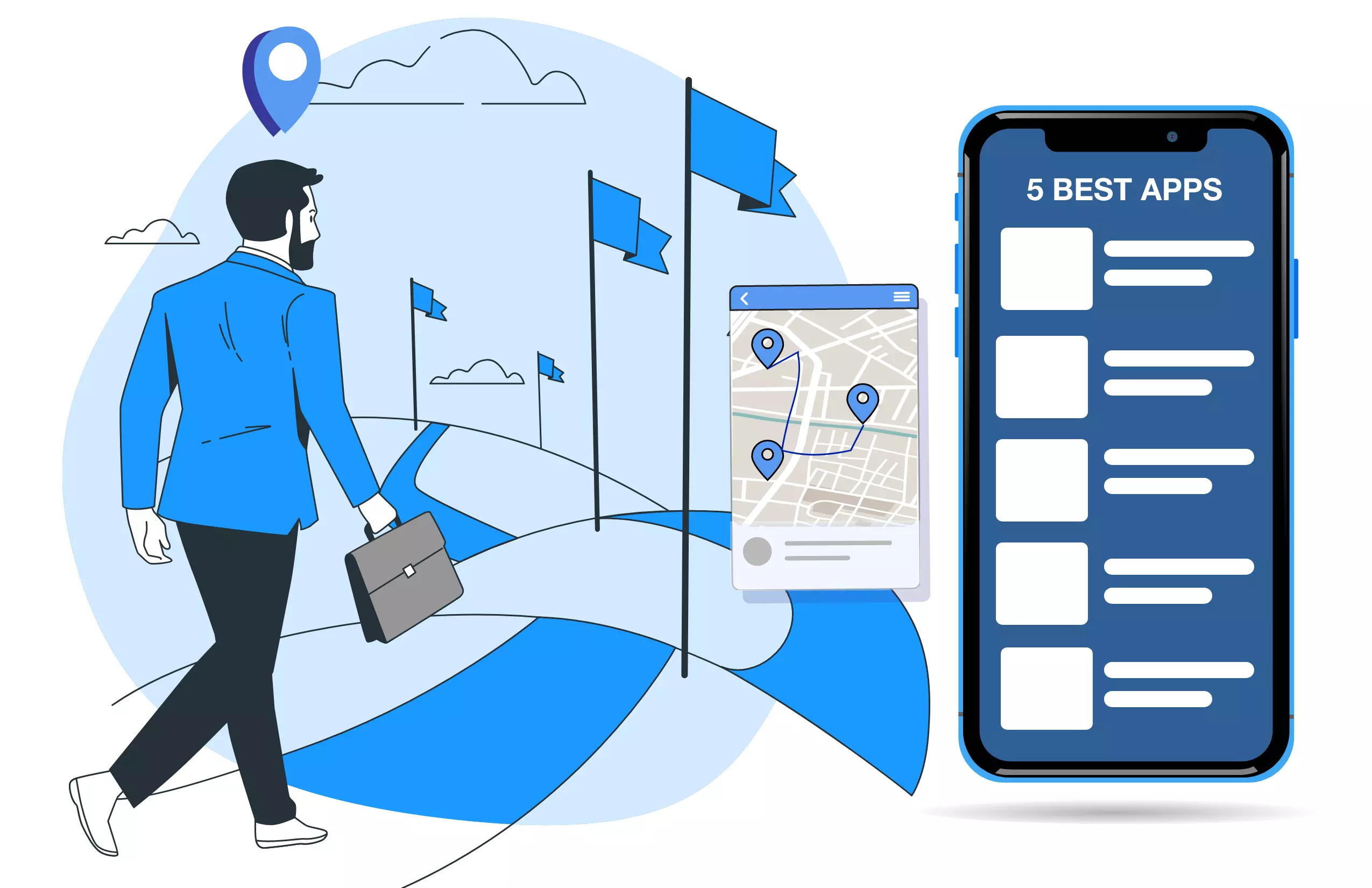 5 Best Sales Rep Tracking Apps
What is a Sales rep App?
Monitoring field sales teams can be a tedious process because you often need to know what your sales representatives are doing. Do they visit the designated region or zone? Do they spend quality time with clients? Or are they taking longer routes? These concerns are addressed by the best sales rep tracking app. Since face-to-face interactions exceed phone calls and emails as prospecting channels, you shouldn't let them prevent you from engaging in field sales activities. Rather, you should find ways to ease your concerns and promote a transparent culture within your outside sales teams.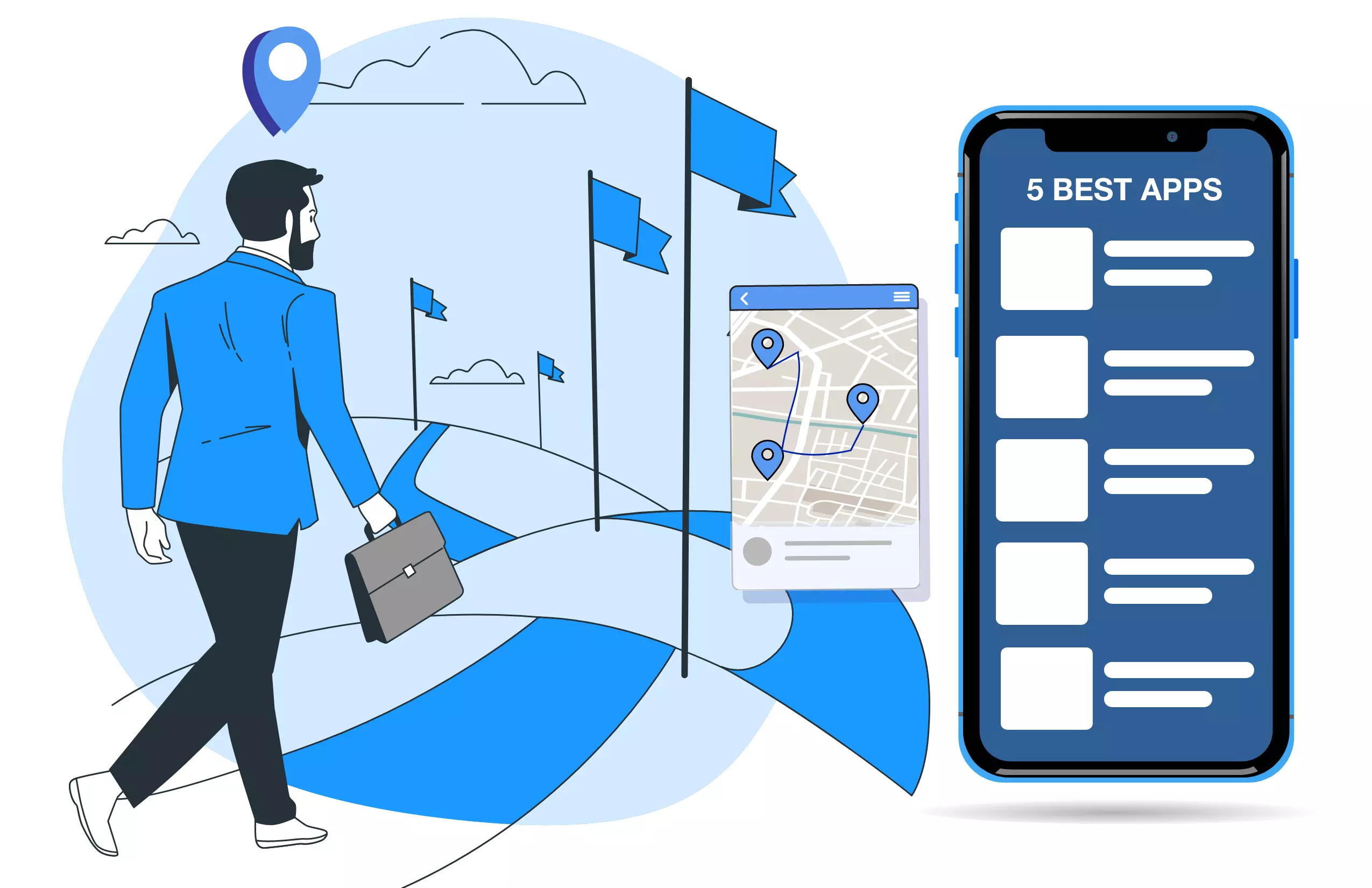 5 Best Sales Rep Tracking Apps
Now let us look into the 5 best sales rep tracking apps to promote field industry growth as well as effective sales rep monitoring activities.
Lystloc
Lystloc is a real-time, location-based field employee tracking software that helps businesses manage their field workers more efficiently. Managing employees' daily responsibilities, tracking their location-based information, and managing their work status are all made easier by the monitoring app. Lystloc allows every team member who works in the field to have their fieldwork actions discretely tracked.
The employee can then see the theoretical framework information, like total check-in time, total work time, total travel time, total work hours, and much more after they have simultaneously logged in to the app and recorded their log-in/out times. The software gives you the data you need for payroll processing and performance reviews, along with insights into hours worked, shift timings, and other factors, assisting you in continuously improving field employee productivity.
Pros: Real-time tracking, detailed sales rep insights, meeting notes, task management, and more.
Beatroute
BeatRoute's goal-driven sales approach goes beyond simple automation by integrating your business goals through your sales representatives, field sales managers, salespeople, and other employees. It facilitates quick adaption by offering industry-specific procedures for simple configuration and design.
BeatRoute offers a wide range of behavior indicators and KPIs for sales representatives. A business can implement techniques such as range selling, cross-selling, engagement forms, and benchmarking to reward optimal behavior and performance with loyalty points, medals, and recognition.
Pros: Industry-specific workflow development, offline functionality, highly scalable, highly modular, no-code platform, goal-driven sales technology, and targeted digital training programs.
Cons: Not appropriate for e-commerce brands or inside sales.
Leadsquared
LeadSquared observes your sales representative regardless of their app input and allows auto-check-ins and check-outs. Additionally, new prospects may be easily spread among field agents according to their availability, location, etc., and meetings can be scheduled with leads to solve challenges. Employees no longer have to manually add new leads from their interactions because the software can record all conversations and messages. LeadSquared functions in both online and offline modes, restarting synchronization upon network recovery.
LeadSquared makes sure that managers or companies are always aware of the onset of sales representatives' days, the meetings they have attended, the meetings they have finished, and the meetings they have missed.
Pros: Easy adoption, offline functionality, support for multiple languages.
Cons: Not suitable for CPG or FMCG industries.
Spotio
With features like routing, notes, sales activities, appointments, etc., Spotio helps your sales representatives remain efficient and organized. To free up field representatives' time for genuine sales and relationship-building, they offer automated data entry. Sales managers and businesses may review visits, messages, emails, and other data on a real-time basis for better management. Additionally, companies can combine their current tools with Spotio to avoid learning new software functions. Furthermore, sales managers can evaluate team performance and take preventative steps to optimize operations and elevate customer satisfaction.
Pros: Support for many devices, sales automation, and activity sequencing.
Cons: Not adaptable, limited in terms of sales team and territory management, and not the best option for B2B sales.
Salesrabbit
With SalesRabbit, you can easily assign territories to sales representatives, track progress, profile customers, and much more. With the aid of SalesRabbit, companies may keep up rankings that monitor sales representatives' performance and make informed decisions in reaction. The software also has a messaging tool that keeps everyone informed and facilitates rapid communication. This feature is excellent for sharing training videos and incentives. A sales representative's whole day is made available to managers, including where they have been.
To help sales teams verify customers while they're on the go, SalesRabbit offers integrated solutions. The sales process is unaffected, and the in-app layout builder makes it possible to quickly create contracts for fast conclusions. Additionally, the software has an eSignature feature for quick on-field transactions.
Pros: Simple and intuitive user interface, easy and real-time tracking of sales representative actions, and easy access to customer information for sales representatives.
Cons: Fewer filter and reporting options, restricted integration capabilities.
Bottomline
The above recommended sales rep tracking apps ultimately assist businesses in executing their jobs well and promote the objectives of the company. A goal-driven thought and functionality like this require that the app be extremely adaptable for growing demands, highly configurable for particular needs, highly modular to save costs, able to integrate with other software, and useful for managers and sales representatives to work together to increase sales and provide quick solutions.