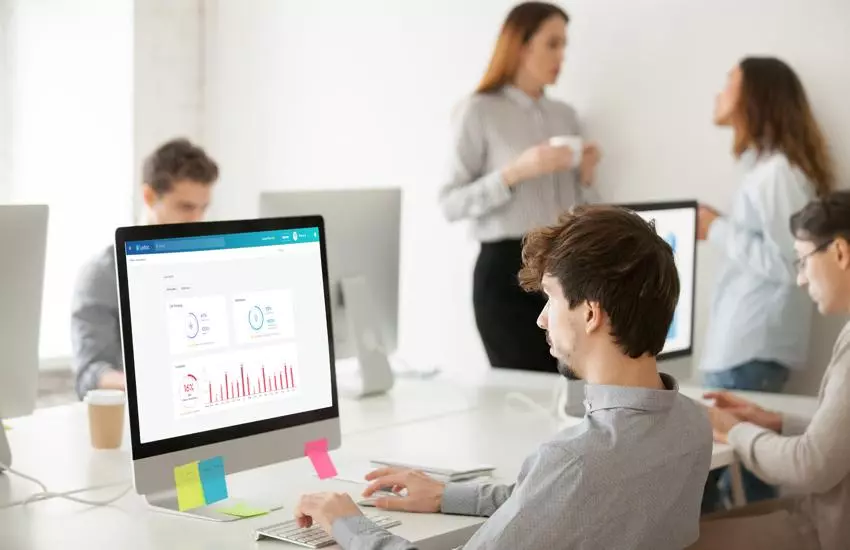 Why does an organization monitor their employees?
The answer is straight – Adherence to guidelines and avoid conflicts when it comes to what an employee claims Vs what was done. Every Organization tries both manual and automatic tools to have their process streamlined with check-points to monitor their employees.
How do they do it?
Typically, companies have the following ways to monitor an employee:
Monitoring E-mails: 40% of the employers track their employee's e-mail for any source code, malware, or confidential documents.
Recording Phone calls: All the calls done by the Tele-callers are recorded (of course for Quality & Training purpose). The purpose is also to track their conversation with their clients and take measures to improve quality.
Location tracking: Generally, employers/managers would like to get an update on the meeting schedule of their team members. Since sales or consulting work would involve travel to client locations, they would love to track employees whereabouts. This is typically done with the help of time sheets. In smaller Organizations, the sales guy is supposed to take the pic of the business card of the client. It is not easy to build trust with employees, but with constant questioning, a sales executive will lose interest in the company.
So what could be the solution?
The answer is Location Intelligence. A mobile App with attendance management, location tracking, and reporting would be the best solution, and Lystloc does just that.
Related: 5 Reasons Why You Should Track Your Employees
Lystloc helps the managers/ employers to keep a tab on the whereabouts of all the sales executive on a dashboard. There is no limit to the count, and a manager would be able to track everyone with absolute ease.
No more calling or questioning
Every travel is recorded. There is no need to question sales executives about their routes or fuel bills. Every meeting is tracked with the "check-in/check-out" feature.

Saves time
No follow-ups, no manual activities to track sales executives and limited time to be spent on reports. Lystloc is a time saver for managers.
Related: Top 3 Applications for Employee Tracking
Saves Money
What if their petrol reimbursements got higher than anticipated? They couldn't go on trusting their employees on their word. Lystloc shows and calculates the exact distance traveled by the executive with an option to view historical data too.

Why Lystloc?
Lystloc is smart and flexible. It's smart because it will make the users smart with all the data in their fingertips. Apart from being available in the Android and Apple store, Lystloc also allows you to integrate with an existing App.

Coming back to the topic, employee monitoring is debatable and has its own pros and cons. We had covered about the legal aspects of it in an earlier blog.
What do you think about Employee monitoring? We would like to hear your thoughts. Post your comments here.