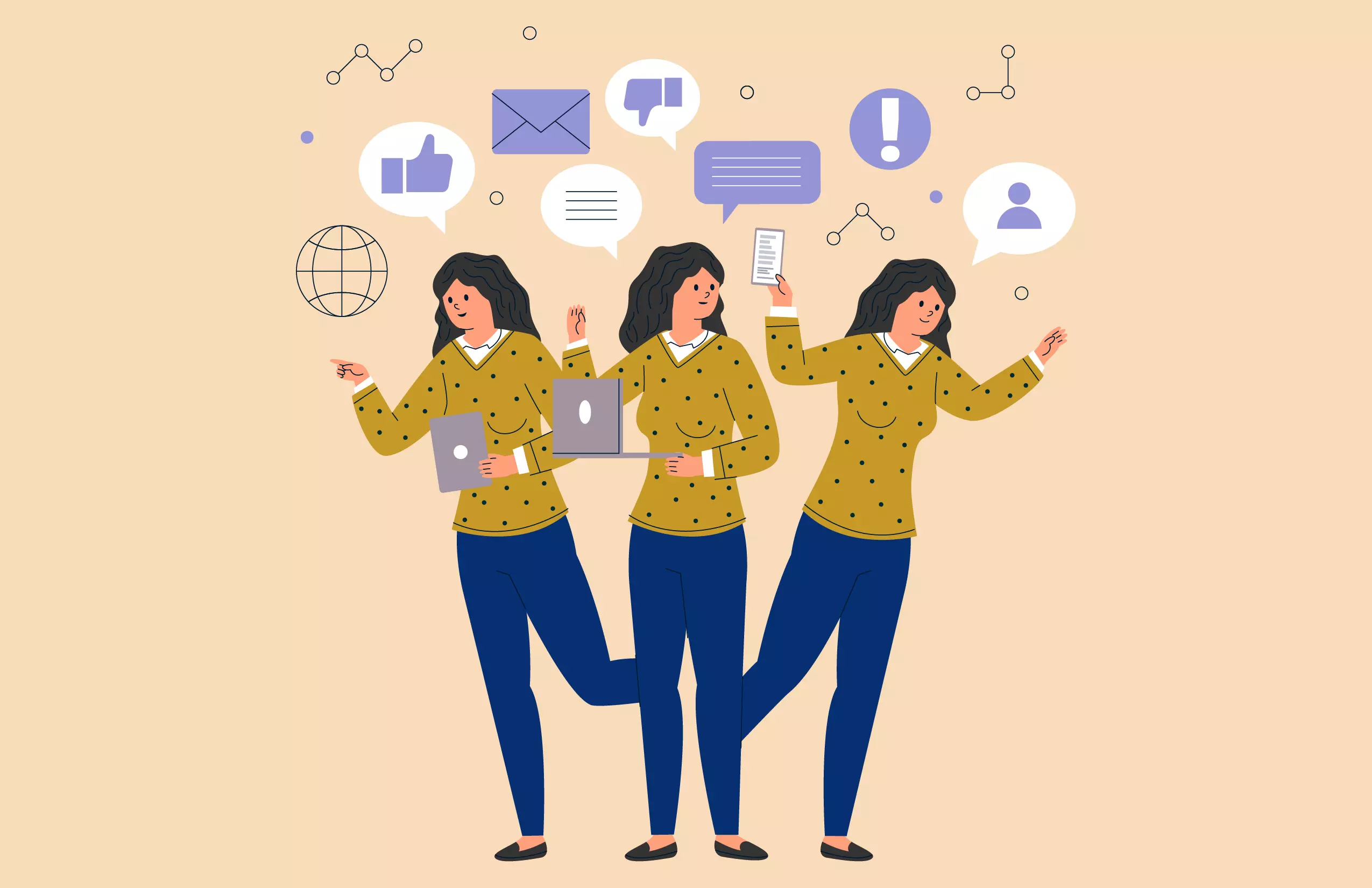 How To Keep Your Sales Team Motivated During Summer Season
Businesses frequently notice a decline in engagement and productivity when the scorching sun creeps in. Many organizations are impacted by the so-called summer slump, especially businesses with salespeople who find it difficult to sustain their motivation during this time of year.
It's understandable that employees could find it difficult to stay focused at this point, especially with vacations, extended weekends, and an overall aura of relaxation in the atmosphere. To succeed, however, an organization must have a devoted, motivated sales team, particularly when the sun is up yet the sales aren't!
Regardless of the summer downturn, as a manager, you must come up with innovative strategies to keep your staff motivated and engaged. Use the below 7 tips to make sure your sales teams stay focused on their work to prevent productivity loss.
Why Is It Important To Motivate Your Sales Team During This Slump?
Sales team motivation during summer fuels the desire to close deals, preferably with benefits for both the seller and the buyer. Your sales staff will be more inclined to progress through the sales process and build upon little achievements when they are motivated. Sadly, motivation might be erratic, particularly if the team has been impacted by the pandemic's anticipated drops in close percentages.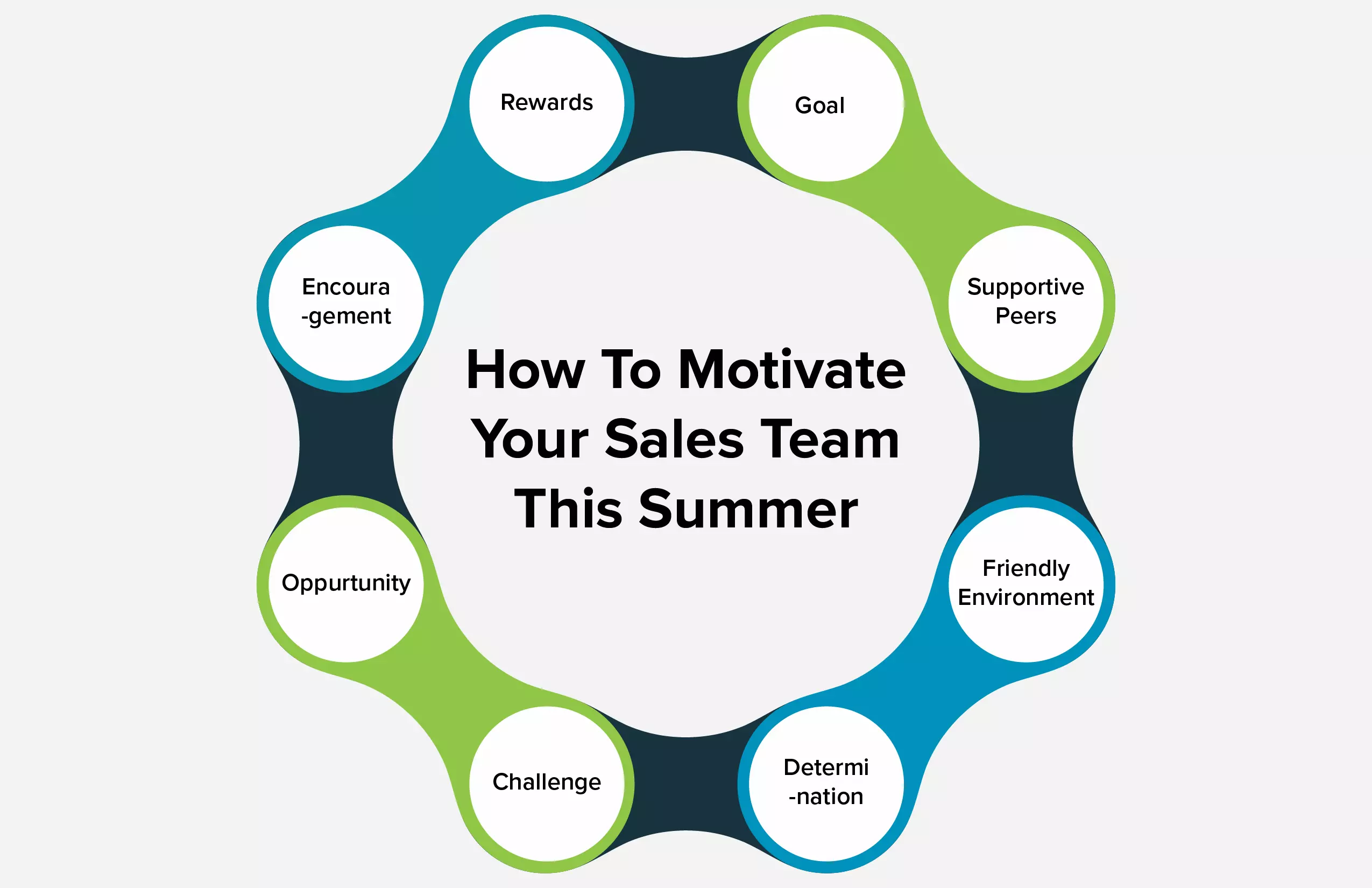 It is widely recognized that failing to encourage sales staff has an immediate impact on the margin of profit. As a result, salespersons require different motivation tactics than other people. And the further you delay encouraging your sales staff, the more time you lose on critical sales tasks. Therefore, how can you encourage the sales team to engage in order to enhance sales transactions and generate motivation?
7 Tips To Keep Sales Team Motivated During Summer Months
Communicate To Get Better Ideas
Constantly converse with your sales team about the stuff that makes them move before getting down to brainstorming creative methods to motivate them. It ought to be your initial point of call, whether you're in a tiny adequate team to communicate with everyone or you gather a few of the team's leaders together to discuss ideas.
Not everyone will like similar things, and the greatest supply of motivation is sometimes sitting right next to you at your desk. One 15-minute talk with a team member can potentially spark ideas that everyone will like, with the added bonus of coming directly from the team of people you're attempting to prepare for.
Set Realistic Goals For Summer
Not only is your workforce slacking out during the summer; but other companies are also slowing down. Most of your potential leads will be on holiday and might be difficult to get in touch with. With these uncertainties, salespeople cannot be expected to clinch as many sales in July as they did in April. Provide the sales team with reasonable summertime goals and motivate them to keep tabs on their achievements. Everybody enjoys attaining goals, regardless of whether it's scorching hot outside, but employees grow cranky when their goals are too lofty for this period of the year.
Be Flexible When It Comes To Vacation And Time Off
We've all had those instances when our bodies begged for a moment's rest. Sales teams frequently overwork themselves, with no clue when their next meaningful vacation or break will arrive. People who are longing for a break may go insane. Employee burnout occurs when an employee's mental or bodily strength has been depleted.
Employee burnout can be triggered by a variety of conditions, the most prevalent of which is the absence of time off. Never let the sales team requests for vacation or time off be refused or ignored. If you find yourself losing a record of time off requests, try adopting employee management software to maintain better track of their leaves and handle them more swiftly.
Host A Contest
For what you use it is completely up to you—it might be for sales, revenue figures, or something else completely. However, by organizing a contest, you enhance the likelihood of keeping your sales team motivated during the summer. Remember that the reward must be substantial enough to pique employees' attention, whether it be cash, products, a party or picnic, or just a well-deserved vacation time. You might give it to a single lucky winner or you could give it to everyone on the team for completing a collective goal. Always check with the HR department beforehand to ensure that the reward you're providing falls within company constraints.
Support Remote Work
Salespeople choose this profession due to the freedom it provides. They have some liberty and determination throughout the time as they meet their targets. Despite companies' propensity to strengthen their hold on salespeople during summertime, they gain the most by having extra work flexibility. Allow sales employees to work from their preferred location, either at home or on vacation. You may avoid apparent carelessness by designing processes for accountability that perform just as effectively in remote settings. Modern communication tools, such as Slack, make it simpler than ever before to communicate with remote sales staff.
Invest In Sales Training
There never seems to be sufficient time in the day for salespeople to do all. So why not take advantage of the summertime slowdown in business to focus on improving their sales skills?
Once leads are back in the sales cycle, figuring out where the sales team requires development and investing the time to enhance them will have a huge influence on productivity and sales. Concentrate on a certain area that you and your team can strengthen, whether it be negotiating techniques, consultative selling tactics, or just fine-tuning a reliable sales method, and get it done through expert sales training.
Build A Recognition Culture
Nothing is more demotivating for a salesperson than performing an excellent job, earning an excellent deal, and having nobody else to recognize your achievements since they are drained or distracted by the season. Take extra measures throughout summer in order to be more recognition-based than normal. You may do this in a variety of manners; usually, a simple word of thanks or an acknowledgment during a team gathering is sufficient. Other times, more concrete benefits, such as a team dinner or a short vacation break for accomplishing a team goal, can suffice to make employees feel appreciated and motivated.
Summing Up
Motivation lies at the core of your company's successful sales. And it's the business leader's responsibility to go beyond what is necessary to keep the sales team active, even when times are difficult. As the outside temperature rises, it gets more challenging to keep your salespeople engaged and motivated. Adopting new practices all through the summer months can boost efficiency year-round and prevent your employees from mentally switching out to summer vacations during their working hours. So here you have it: 7 helpful strategies for motivating the sales team during the summer.