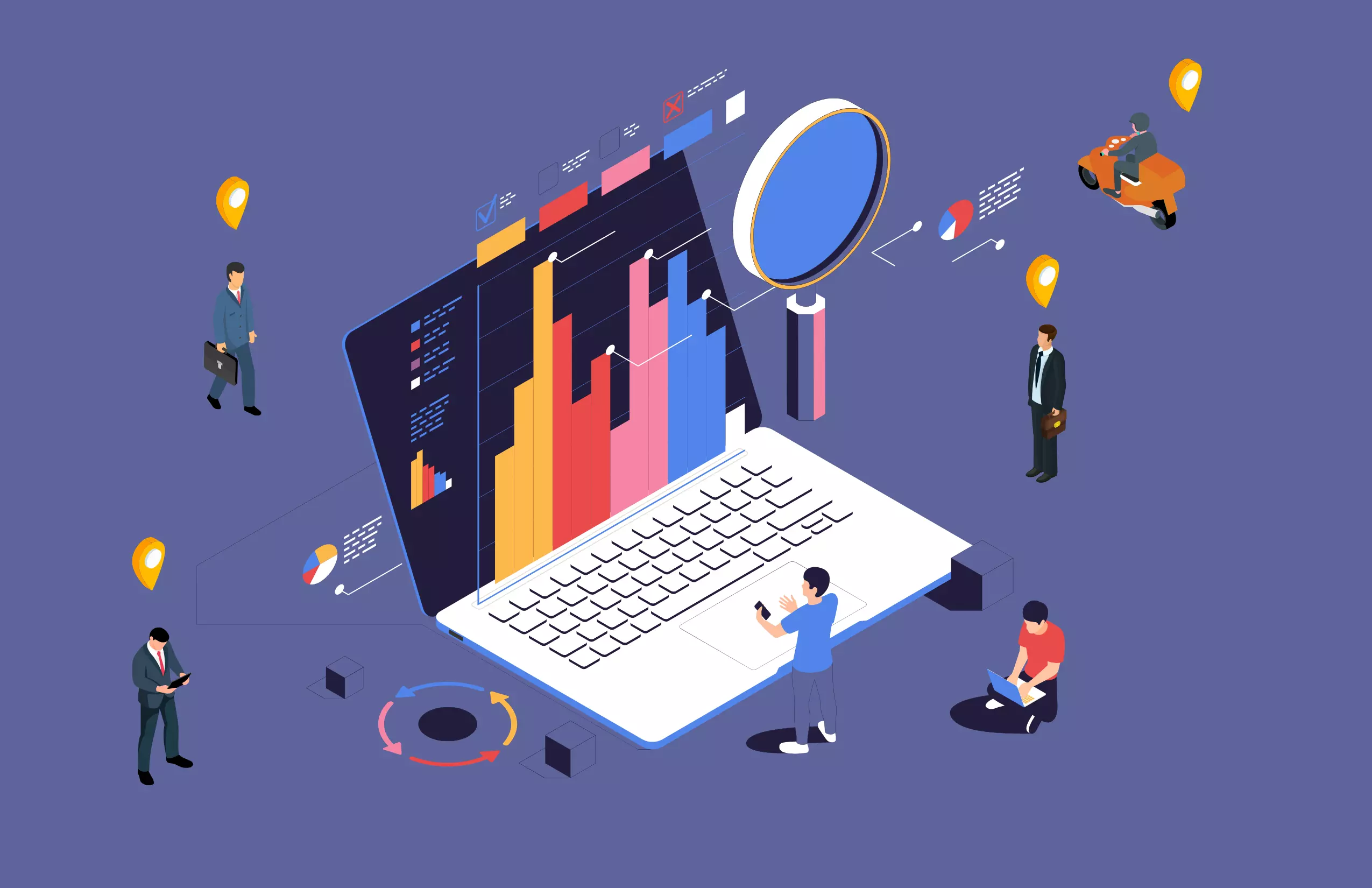 Top 8 Best Workforce Management Software Of 2023
Overtime, remote work options, and travel are all quite frequent in today's work environment. As a result, organizations find it challenging to monitor staff performance while retaining increased productivity. The comprehensive solution is the best workforce management software.

Companies may effortlessly monitor employee performance to increase efficiency. In the modern work environment, workforce management software is essential. Many organizational leaders are realizing this and investing in the best workforce management tools to achieve the most efficient supervision of their teams. In fact, by the end of 2026, it's predicted that the worldwide market for workforce management software will be worth over $4 billion.
Do you intend to determine which workforce management tool suits your organization's needs? The process of selecting the best workforce management tools for your organization can be laborious owing to the abundance of choices on the market today. Discover more about the significance of workforce management software, its advantages, and the top 7 best workforce management software platforms in the subsequent sections.
What Is Workforce Management Software?
By streamlining important processes like work and time management, scheduling and foreseeing, inter-team collaboration, etc., workforce management software is a tool that helps businesses in improving worker effectiveness and efficiency in operations.
The usage of WFM software helps managers and staff members communicate task assignments, deadlines, and outcomes throughout businesses and fields. WFM software streamlines a number of crucial business procedures while streamlining and speeding up employees' operations. By implementing the best workforce management software, a great deal of labor-intensive work is automated, and recurring workforce management activities are removed.
What Qualities Should Workforce Management Software Include?
Remote control features: Workforce management software should offer cutting-edge functions including task delegation, remote access, and reporting.
Analytics and reporting: These technologies should be able to monitor worker performance, examine data trends and patterns, and offer suggestions for enhancing operations.
User-friendly features: simplify all of your employee management procedures. Tools for emailing, planning events and meetings, and monitoring the status of projects are all included.
Automation: Simplify procedures, cut down on manual labor, and ensure that nothing is overlooked.
What are the benefits of having Workforce Management Software?
Monitoring time and attendance
Automation of time and attendance monitoring in workforce management software development helps you save time and lowers the possibility of errors. It additionally cuts down on the time HR departments have to dedicate to manual operations like paying employees and determining payroll.
Assignment of Resources
Managers of businesses can more effectively assign jobs by creating and deploying workforce management systems. Additionally, the program significantly improves the process of allocating resources by employee availability and skill levels.
Scheduling tasks
Based on characteristics such as business needs, availability of employees, skills, experience, and knowledge, among others, workforce management software aids in the creation and optimization of schedules.
Organizational Communication
Business communication is improved as a result of employing labor management systems. Employees can share information and get updates in real-time using the software's unified platform for communication, such as a message system. Employee collaboration and teamwork may improve as a result of the ability to collaborate more effectively.
Reporting and Analytics
The vital business function of reporting and analytics has an immediate impact on output levels. Having stated that a software solution for workforce management enables businesses to acquire real-time insights into their business data.
Adherence to labor laws
Labor law compliance is made easier for businesses by workforce management software. However, businesses may use it to track employees' breaks, meal times, and overtime to make sure they are complying with regulatory obligations. This makes it easier to act quickly to avoid getting into trouble with the law or paying a fine.
Enhanced Employee Engagement
A key business indicator that directly affects overall productivity is employee satisfaction. To maintain the team members' interest and attention on the job at hand, however, is crucial. By granting employees greater control and flexibility over their work schedules, workforce management software development significantly boosts employee engagement.
Why Workforce Management Software Is Important?
Perfect workforce management seeks to equip employees with the necessary tools, at the appropriate time and location, so they can best meet client needs. You may design the best flow for your organization with the use of workforce management solutions. It can reduce labor expenses greatly without affecting productivity. In reality, the best workforce management tools encourage workers to produce the highest quality work possible. You may recognize inefficiency, eliminate them, and create cohesive teams.
The goal of workforce management software is to create a smooth workflow with employees who have a clear sense of what they are there to do, not only to maximize resources. That is something that ripples through your whole business and trickles down to your clients.
Here are some of the key benefits of using unified workforce management software:
Less Duplication And Manual Entry
More Insights Into Your Workforce
More Consistent And Consolidated Report Updates
Maximize Efficiency And Productivity Of Employees
Better Communication And Transparency
List Of Top 5 Best Workforce Management Software
Lystloc
Lystloc is an ideal field workforce management software that uses real-time location and the intellectual ability to monitor and track the on-field workforce. Field workforce management software allows businesses to gather comprehensive information about their field staff's everyday work routines as well as live tracking of employee work sites.
Other exciting aspects of this field tracking software include field attendance, mapping of locations, client meeting check-in/out, maintenance of customer details, travel reimbursement, and numerous other tools for tracking field employee efficiency. Lystloc field workforce management software also offers automated data-driven insights of all the information pertaining to field employees in custom e-reports for company managers to utilize when formulating strategic and tactical demanding decisions with respect to field tasks, which makes it even simpler.
Planday
It can be more difficult than normal to attempt and acquire accurate information on the amount of time your employees spend at work if your business is implementing remote or hybrid working methods. Employees can use the Planday workforce management software on mobile devices to clock in.
Additionally, business managers may use the software to create a clearly visible work schedule, so it's not just for employees. The software has a convenient chat feature that allows for internal communication within the company. Employees can additionally switch shifts using this to communicate regarding absenteeism or tardiness. Numerous daily tasks can be done effortlessly, saving valuable operational time. It can additionally handle flexible and remote work.
Teramind
A best workforce management software like Teramind, which offers more accurate reporting features than the other system, can be beneficial. Teramind is the best worker-tracking tool for handling data breaches. This software enables you to assess a staff productivity review that differentiates unproductive and productive time.
The team performance is measured as part of Teramind's staff monitoring solution, which also enhances your whole safety platform. You have full control over company records. To assist your employees to perform better in a multiple-location work environment, you can set up notifications in real-time for indicators of direct or indirect hackers, limit access to critical data, take screenshots of employee activity, and restrict access to it.
BambooHR
BambooHR unifies many HR processes into one integrated framework, including capabilities for staff engagement and performance, payroll, timekeeping, and work tracking. Bamboo HR can organize staff records, speed up management authorization procedures, and store data about employees. With mobile connectivity, employees who are on the move or not situated at their desks have access to the resources and information they need to complete their work.
A customized onboarding and releasing approach, along with applicant monitoring, can help HR managers optimize the hiring procedure. In addition, Bamboo HR workforce management software provides payroll management, time off, and employee time tracking. Finally, they offer their customers call and chat assistance. Ideal for all types of companies looking to enhance employee engagement and their work environment.
Anaplan
HR executives may optimize staff scheduling and management, design resource and recruiting activities, and monitor payment records and forecasts with Anaplan. Anaplan offers real-time employee monitoring so that labor forecasting is precise. Employees can communicate and collaborate using digital collaboration tools, accelerating the pace at which company decisions are made.
Managers have the opportunity to fill talent gaps, project recruiting expenses, and get pertinent information on employee productivity and efficiency due to extensive analytics and reporting. Anaplan provides chat assistance along with live support experts around-the-clock. This best workforce management tool can help businesses that find it difficult to efficiently link and handle company data via third-party, HR, and financial sources.
Insightful
The recently redesigned Insightful workforce management software is an option for businesses seeking to track worker productivity while protecting worker confidentiality and allowing employee flexibility over what data is captured. Like the other software on this list, this workforce management software can show you when your employees arrive and depart, what tasks they are currently working on, and a lot more.
You can carefully examine each employee's performance evaluation, keep an eye on how progress on specific tasks is going, and ensure that everyone is taking on their proper share of the responsibilities. By setting up the software to run entirely automatically, you may avoid human error and the misinterpretation of targeted data.
Workday
Workday provides the best workforce management software and payroll assistance that is sufficiently flexible to satisfy the demands of every sort of employee, from permanent staff to freelancers. It has a scalable system structure, intelligent automation, and useful analytics.
The workforce management software has a tool for sophisticated scheduling and labor optimization that aligns available shifts with employees' accessibility, choices, and abilities. Workday promotes accountability and assists in keeping track of the work of employees. The leave, HCM, and salary features are all an element of a single, integrated system. It includes automatic bulk approvals and digital check-in/check-out with geofencing. Other capabilities include leave management, worldwide payroll collaborations, automated updates, voice-controlled time-off requests, a complete overview of timelines, time accounts, and compensation, and mobile self-service options.
Summing Up
Best workforce management software incorporates various field and remote work activities, which helps to save expenses. The organization will save money by making the appropriate best workforce management tools purchase. A single piece of software will have the capacity to manage the entire process, saving the organization money that would otherwise be spent on many software tools to manage various organizational activities.
These workforce management solutions provide intuitive user interfaces and potent capabilities, and they are relied upon by companies of all sizes. Software for workforce management can measure staff productivity and efficiency in addition to helping to optimize labor distribution and scheduling.