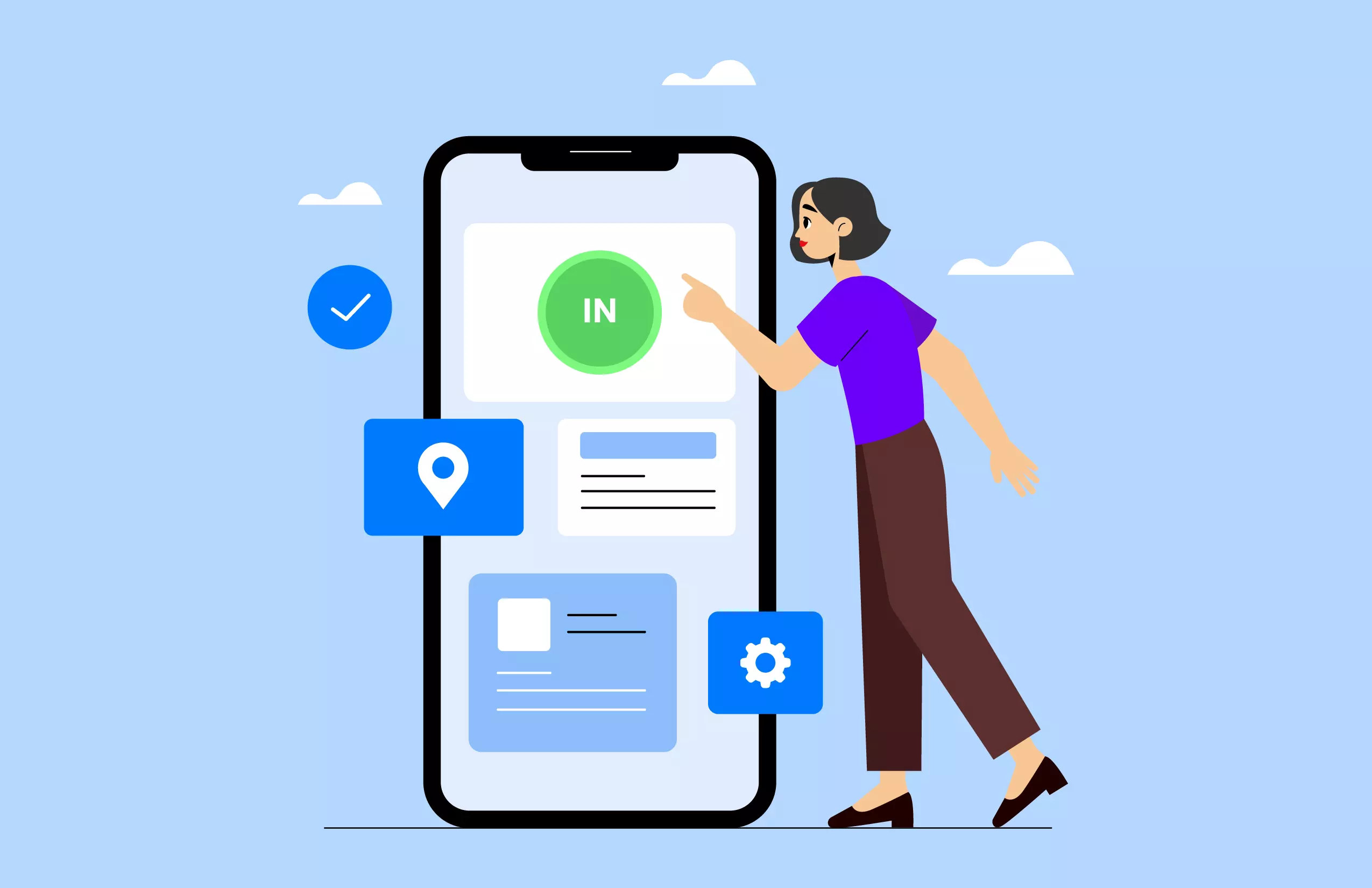 Benefits of Attendance App for Employees
Why is the employee attendance app essential?
The employee monitoring system is crucial for every organization to track employee activities and team productivity. To ensure that the employees are performing their work well, an attendance app must be used in every organization for effective monitoring.
Employee attendance app has several benefits to form the company's structure and also to track the daily activities of every employee.
What is an Attendance and Monitoring System?
An attendance monitoring system is a method of tracking your employees' activities at an exact time in an optimized way. In earlier days, a manual attendance tracking method has been implemented where you cannot have exact attendance results. The automated attendance app increases the chance of achieving your company's maximum productivity in a streamlined workflow.
Several types of attendance apps are available in the market such as biometrics, face recognition, mobile attendance, etc to keep track of your employees' performance. Attendance apps help us to keep track of employee's working hours, leave, log-in, and log-out times. The tools should be seamless for calculating the exact attendance report of every employee.
Benefits of Attendance app for employees
Let us wave into some benefits of using an attendance app for employees.
Seamless workflow management
An automated attendance app for employees lets for easy workflow management. Employers can have focused attendance reports, leave management, and compensation time based on their check-in and check-out time without communicating with the employees.
As the system is fully automated, employees get the benefit of easy workflow, and a time-based Attendance app for employees provides maximum productivity for a company.
Stress-less work environment
Real-time tracking
Cloud-based attendance tracks the real-time attendance of an employee with the exact location through GPS monitoring. This system helps to track the location-based attendance of every employee with clear insights. The attendance report detected is stored in the database for future reference. GEO fencing feature in real-time tracking restricts the employee to mark their attendance when they are away from a specific location.
Accurate data
Attendance app for employees provides reliable data with accuracy. This system helps in diminishing human errors and promotes efficiency and productivity. Employee monitoring attendance app minimizes time theft in real-time and paves the way for accurate attendance time without any delay.
Increased productivity
Every company's motive is to yield higher productivity. The primary factor involved in a successful business is higher productivity and lesser error. Employee attendance app cut off manual tasks and promote effective payroll processing. This system helps organizations to maintain good workflow within the organization and lets time to concentrate more on other productivity decisions.
Cost-effective
Attendance app for employees resolves problems like absenteeism, fake attendance marking, and improper payroll processing. This technology-based attendance app makes employees feel safe in the workplace and saved data reports can be utilized later.
Easy integration
Employee attendance apps can be easily integrated with the website for effective attendance management. Field teams can make use of this app by logging in anywhere with the location-based attendance marking. As reports are completely secured, it is easy for HR to calculate and analyze employees' attendance and payroll system. It saves time and cost to give an efficient attendance-based report.
Petrol allowance calculation
With the employee attendance app, sales employees can be tracked with the exact location and calculate petrol allowance. Even reimbursement amounts can be calculated with the help of this employee attendance app. Employers can source how much distance a sales employee travels daily without any miscalculation.
Lystloc
One of the best employee attendance systems is Lystloc for monitoring your field employees. Lystloc has diverse features such as location-based attendance, real-time tracking, task assignment, meeting notes, field report, and so on. The app is built with GPS and GEO fencing features for exact location tracking attendance for every employee. Give a tryout for Lystloc and maximize your team's productivity without any hurdles. The data stored is 100% protective and safe to use. Small and medium businesses can avail more benefits for field team productivity and company growth with the lystloc employee attendance app.
Bottomline
Every business should deploy an employee attendance app for tracking and monitoring field employees to have sustained growth. Manual tracking is too difficult to proceed with. Team managers can recognize individual work performance with the help of the employee attendance app. Employees can have a safe and secure work environment with a report less work culture.
Every time they don't need to urge and contact field managers to say about their work status. Data stored in the database helps employees to fetch the details whenever required for easy communication with the customers. Organizations can focus more on improving their business growth by spending less amount on employee attendance apps.