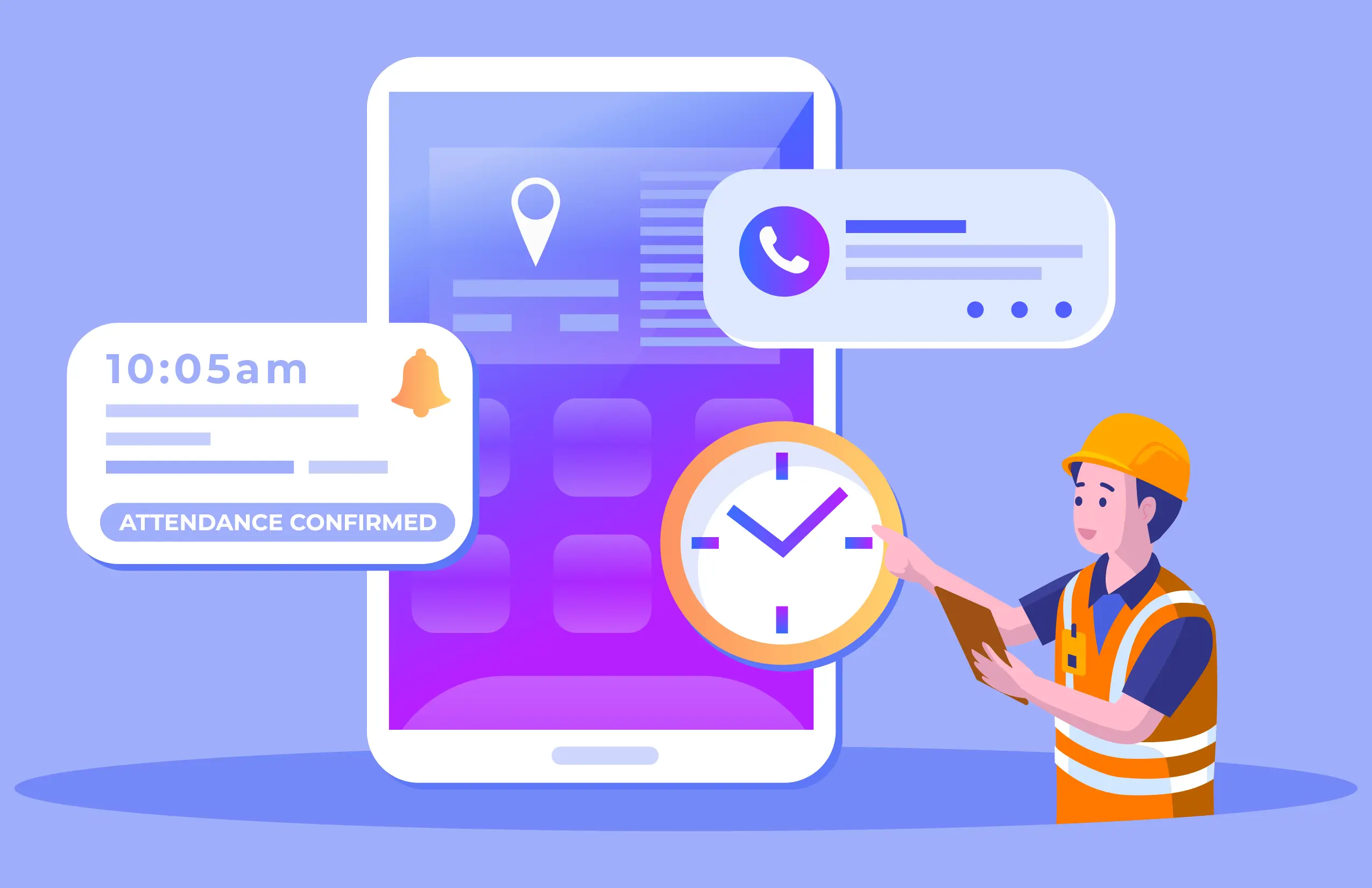 8 things to be considered while choosing a Labor Attendance App
Selecting a labor attendance app is crucial for every organization. They must include key features in standardizing the company's growth as well as monitoring every labor's work to make them more efficient. Now let us look into the major aspects of the labor attendance app which is to be considered before choosing the right one.
Every labor attendance app has several options to meet industrial requirements. However, choosing the right attendance app that suits your business is difficult to analyze. Consider the major criteria of the labor attendance app such as user-friendly features, cost, location-based attendance features, detailed insights, and so on. This should be your primary analysis of the features built-in within the labor attendance app.
Calculate the number of employees in your organization and what criteria must match to increase the growth scale of your industry.
Consider a few other things listed below to pick the right labor attendance app.
Accurate attendance tracking
When an employee marks his/her attendance, it should be registered with the exact time and location. Employers would be able to track the correct attendance system of each employee. The attendance reports should be saved for future use and retrieved whenever required. This makes employees make sure that they follow punctuality in marking attendance and doing their daily activities without any delay.
Easy access to clock-in and clock-out
The labor attendance app must provide easy access to employees to register their attendance. It should facilitate the feature of clock-in and clock-out based on their location to mark their attendance. Due to the pandemic, most companies prefer remote employees across the globe for more productivity. In such cases, an exact labor attendance app with easy access to attendance marking seems the perfect tool for every industry.
Payroll process
Next, the major aspect of the attendance app is integration for the payroll process. A right labor attendance app is chosen when it has payroll integration for easy calculation of employees' payroll process. HR work is simplified with this integration, as the exact attendance system and leave management of an employee allow for the correct payroll process with the calculated working days. Even overtime or work compensation can be verified with the attendance app.
Data insights
As the digital world is booming everywhere, most companies use cloud-based processes for storing their data and reports. An app with cloud storage is more crucial for an organization to store and retrieve data. Not only attendance-based data but also work schedules, client data results, and admin data can be stored in the app for future use. So, this feature is a must-criteria for a labor attendance app.
Reliability
Consider the reliability of an attendance app while choosing it for your firm. The app must have the right feature with more reliability to measure the overall performance. In addition, a labor attendance app should be budget-friendly, and affordable with minimal cost.
Automation process
Every company needs an automation process in their work schedule rather than manual intervention. When a Labor attendance app has an automated process without human involvement, then it would be a great resource for every industry. Attendance calculation, employee leave management, work schedule, and payroll process are important automation factors for industrial sectors.
Time – saving
An attendance app must be associated with a timely process. Each activity should have a time-based process such as marking attendance based on location, entering meeting status, traveling from one spot to another, and so on. When an employee marks attendance, the exact time and date must be entered accurately for future verification. Thus, it should reduce the overall time and cost for an easy employee management process.
Facial attendance
A new technology evolving around the world is employees' facial attendance. Attendance through face recognition becomes simple for every employee to mark their attendance. They don't need to touch the device for marking attendance, they can simply show their face to enter their daily attendance. Field employees get more benefits from this system, as each time they can show their face for location-based attendance to log in.
Best labor attendance app
Lystloc's labor attendance app is playing a crucial role in industrial sectors for optimizing field team productivity. It has more features such as real-time employee attendance marking, meeting notes, task management, field sales reports, GPS tracking, location-based attendance, Lystface- facial attendance for employees, and so on. Every industry must incorporate beneficial features from Lystloc to maximize business productivity. The software is built in a way that suits small and medium businesses to grow efficiently. It is a more budget-friendly, affordable, and time-saving app. Do try out Lystloc for high-field team productivity.
Bottom line
The above-mentioned features are essential things to consider while choosing the right attendance app. Industries should analyze more carefully while selecting an app. They must check whether the labor attendance app aligns with their business according to their employees and company regulations. Choose the best labor attendance app wisely which uplifts your business growth to a higher level.