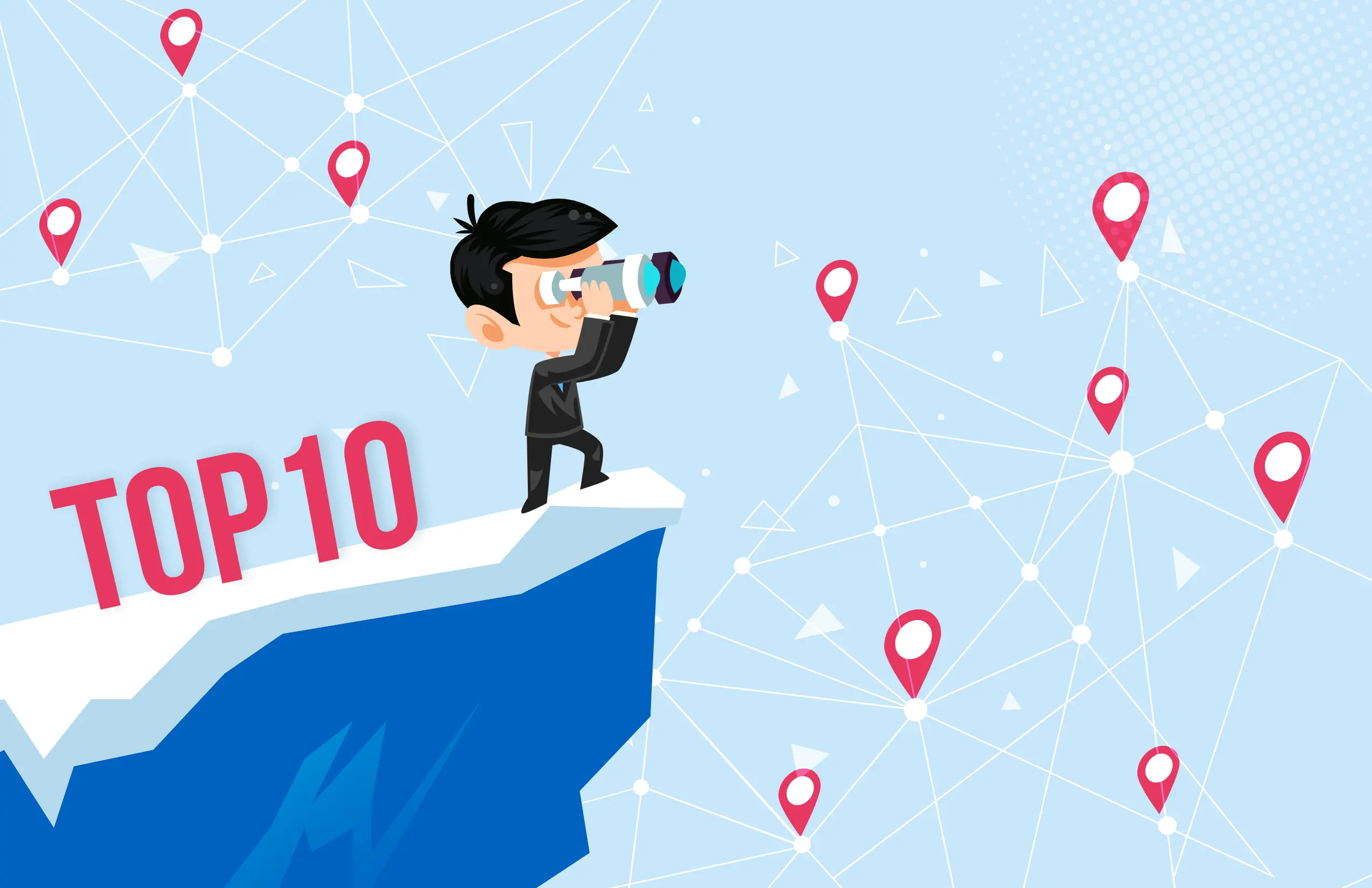 Top 10 Employee Productivity Tracking Software In 2023
Employee performance may be seen as a crucial element that requires to be monitored. It is essential to know the contrast between what employees do and what they are expected to do, particularly in situations like now when the majority of organizations are turning remote and off-site and recruiting staff with virtual jobs.
For a variety of reasons, the use of employee productivity tracking software has increased in importance in many companies. Some people use workforce productivity software to improve their employee productivity at work. Others are using it to better monitor remote or field employees. Employee productivity monitoring software can increase output, effectiveness, and engagement at work when done correctly. Let's talk about the top 10 employee productivity tracking software accessible in 2022 and their key features.
What Is Employee Productivity Tracking Software?
Employee productivity tracking software is a valuable tool as it can automatically track employee activities and produce detailed information on their performance and efficiency. Project managers and business owners keep track of their employee's working hours and record them on a daily basis in a simple way. Without breaching the employee's privacy, employee work monitoring software keeps tabs on the employee's everyday activities and task location when they are on the field.
The employee productivity tracking software is particularly efficient at evaluating the time spent working in real-time and employee productivity monitoring to determine their levels of productivity over the course of a certain period of time.
List Of Best Employee Productivity Tracking Software In 2022
Lystloc
Lystloc is a real-time location-based field employee productivity monitoring software that helps organizations in managing their on-field workforce effectively. The employee productivity tracking software helps in tracking location-based details of employees, monitoring and managing their daily tasks and work status easily.
Lystloc provides the ability to separately track the field works of each and every employee working in the team outside office premises. Not only this, the employee productivity monitoring software has other diverse features like field attendance, location mapping, meeting check-in/out, customer details management, travel reimbursement, and much more employee productivity tracking tools. To make it, even more, easier, Lystloc also provides automated data insights of all the information in customized e-reports.

Lystloc Key Features
Live Location Tracking
Reimbursement
Geo-fenced Attendance Marking
Meeting Check-in/out
Lystdata
Toggl
The best employee productivity tracking software is Toggl, which is used by both people and enterprises. Toggl makes it simple to create projects, assign roles, and estimate budgets and timeframes for every project involved. Beyond everything, it includes features for monitoring time, tracking idle time, planning time sheets, rounding time, and estimating the work duration of employees
This employee productivity monitoring software enables us to identify which of the projects are behind schedule and over budget right away and to arrange the time and resources accordingly for the employees.
Toggl Key Features
Auto Tracker
Calendar Integration
Schedule Reports To Email
Project Estimates & Alerts
Billable Pre Rates
ActivTrak
The cloud-based workforce productivity software ActivTrak includes all the features you require to monitor your employees' activity, performance, productivity, workload distribution, and targets.
We suggest ActivTrak software as one of the top employee productivity tracker for employee engagement due to its extensive analytics and reporting options. ActivTrak employee productivity monitoring software aims at increasing staff overall productivity in a sustainable and consistent way rather than functioning as hidden malware.
ActivTrak Key Features
Employee Activity Reports
Team Summaries
Time Tracking
Screenshots Capturing
Pre-built Alarms For Notifications
Clockify
Clockify is an employee productivity tracker tool with a distinct list of features like employee time tracking and timesheet monitoring capabilities. The employee productivity monitoring software offers a simple dashboard that enables managers to view the progress of scheduled works and what the employees are engaged in.
You may generate performance reports using Clockify and share them with your employees and management so they can make well-informed decisions. You can use Clockify to match an employee's actual tasks to their planned activities to make sure they are carrying out their duties as intended and are not wasting time on unplanned or unnecessary tasks.
Clockify Key Features
Submit And Approve Timesheets
Time Tracking Using Stopwatch
Work Scheduling Calendars
Clock in/out To Work
Downloadable Data Reports
ProofHub
A strong employee productivity tracker tool, ProofHub is an employee project management time tracking and collaboration software. The employee productivity tracking software has a really great user-friendly UI and employees can easily join the software.
As soon as the employee starts working on a task, an automatic clock starts recording each productivity hour. Employees may also manually enter time on ProofHub, which is a bonus. Excellent timesheets that can be used for employee project reports are generated to store the time data.
ProofHub Key Features
Online File Sharing
Proofing And Review
Group Chat
Custom Project Workflows
Note Taking
Twib
Twib is a sales reporting and workforce productivity software used by business owners and sales managers in managing field employees. The employee productivity monitoring software is incorporated with a web-based admin panel to track the GPS location of field sales employee activity, where you can monitor the day-to-day activities of your sales team by capturing the real data.
Twib helps the company and the sales personnel on the field to track sales visits and report more efficiently with images. Twib also provides options for salespeople to capture images with GPS data, enter their daily costs, and upload images of any external sales activity they have completed together with GPS location information.
Twib Key Features
Live Location Tracking
Daily/Monthly Sales Reporting
Expense Manager
Remote Attendance
Order Management
factoTime
factoTime is a mobile-based employee productivity tracker tool and employee attendance tracking app. The employee productivity monitoring software functions as a punch clock, collecting data on employees' attendance, work location, and time spent at the job.
Every travel outside of the organization is virtually verified using GPS technology. Based on attendance recorded in factoTime, you can define employee pay; calculate salary, and process payroll. This excellent workforce productivity software enables managers to address changing attendance tracking requirements through cloud automation.
factoTime Key Features
Automated Time Capturing
Punch With Selfie & Attendance
Geo-fenced Attendance Marking
Employee Attendance Location Marking
Work Scheduling
Monitask
Monitask is an employee productivity tracker to track employee work performance and raise productivity levels. To guarantee that projects are completed on schedule and within budget, the software has work and project management functionality.
You may utilize Monitask's time-tracking option to identify which jobs are taking the longest to finish and put plans in place to make them faster and easier to complete. Monitask is the finest workforce productivity software and it contains a screen recording feature that periodically takes screenshots and prevents employees from using apps and websites that aren't relevant to their work.
Monitask Key Features
Time And Resource Tracking
Attendance Tracker
Daily Activity Log
Online Timesheets
Data Insights And Reports
Asana
Task management and employee productivity tracking software called Asana assists employees in segmenting their projects into tasks and sub-tasks. Employee's s can access the simple dashboard to view project information, notifications, team collaboration, and tasks. You can tag various employees when assigning tasks in the calendar feature, which displays a complete view of the project status.
Asana features integrated connectivity with Google Docs and Sheets for improved collaboration and employee productivity. Sending alerts and project deadlines straight to employees' emails facilitates task organization and timeline management.
Asana Key Features
Real-time Reporting
App Integrations
Work Timeline Management
Project Reminders & Alerts
Custom Fields & Forms
ConnectTeam
ConnectTeam is one of the best employee productivity monitoring software with amazing features like work hours tracking and attendance reporting. You may organize and evaluate the shift schedules of your employees using the app. By doing this, you can make sure that enough employees are working on your most important tasks.
You may also use the workforce productivity software to communicate information, task updates, and newsletters to your staff. ConnecTeam is an excellent employee productivity tracking tool if you need to maintain tabs on employees who are working on the field or remotely.
ConnectTeam Key Features
Task Management
Digital Forma & Checklists
Team Communication & Chat
Employee Time Clock
Work Scheduling
Summing Up
or today's ongoing hybrid work ethic, management of employee productivity must be easy and effortless. It lessens the effort of managers who must manage large teams but find it difficult to communicate with them due to some or other difficulties. Although there are many manual workforce management approaches available in the current scenario implementing a good employee productivity tracker software has the potential to significantly improve the performance of hybrid teams.
In order to stay ahead of the curve also when the employees are working in hybrid, you must use the top and the most appropriate workforce productivity software.