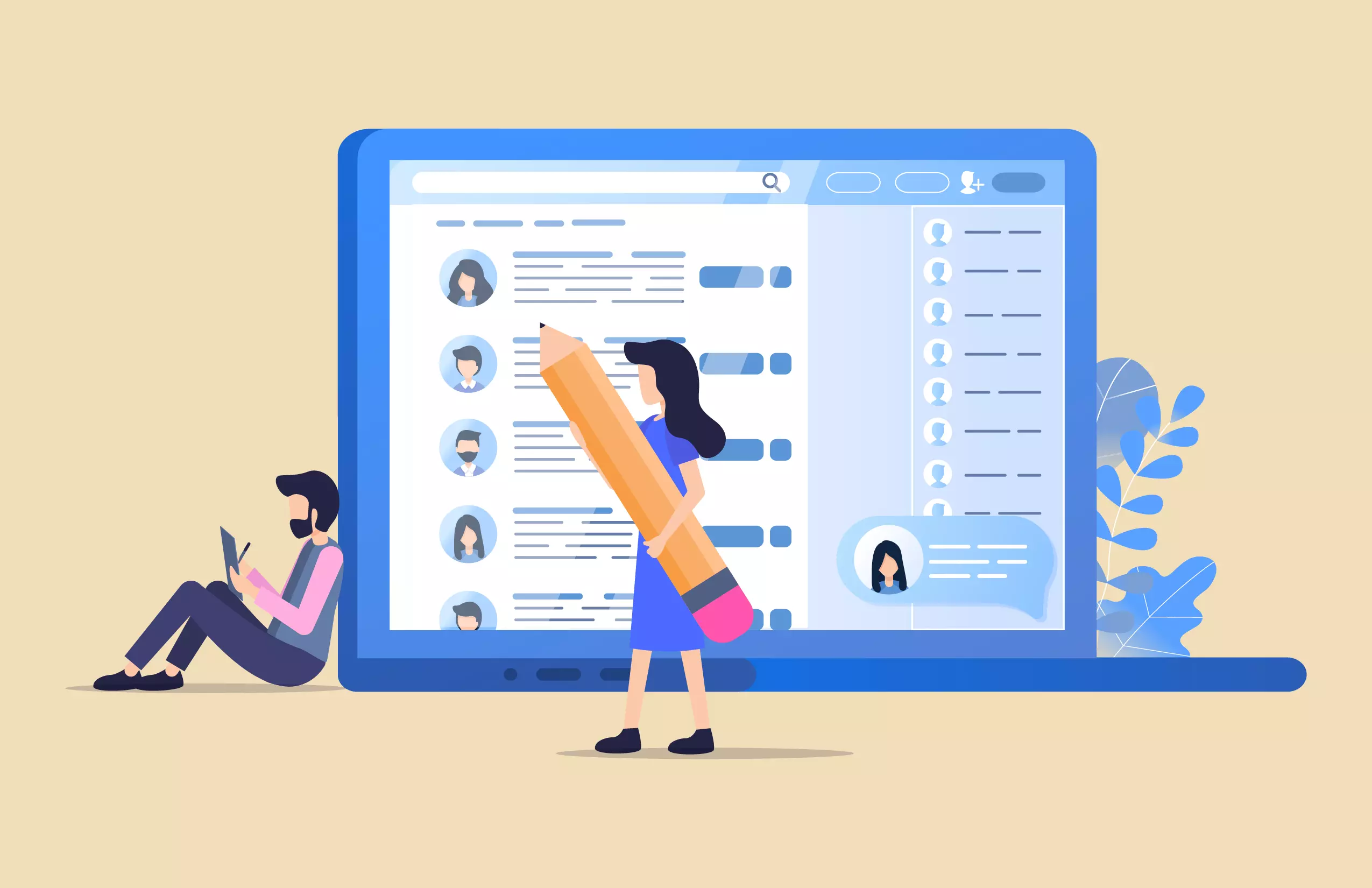 Top 20 Employee Management Software For 2023
A manager can increase employee output and engagement with the aid of an employee management system to support companies in achieving their aims and objectives. An employee management system (EMS), which includes work, attendance, and performance management, is frequently used by human resource management professionals.
To help a business reach its ultimate purpose, employee management software is an asset that helps increase commitment and productivity in the workplace. This software supports the effective use of human resources by monitoring, evaluating, and regulating employee working times. A timely salary disbursement and effective payroll management are made possible by the employee management system. The software discreetly maintains and stores employee personal and professional information. The managers can more easily save and get access to pertinent data as needed due to something like this.
Top 20 Employee Management Software For Businesses In 2023
Best Employee Leave Management Software
actiPLANS
actiPLANS is a sophisticated employee leave management software with certain useful work scheduling features. When HR's are through setting up the paid time off (PTO) computation, actiPLANS can update automatically the sick day and PTO balances of the employees and provide all the essential information through reports. a ctiPLANS includes everything the HR requires to organize and optimize the employee leave management system.
Sentrient
With the help of the Sentrient online leave management system, HRs can manage all staff leave claims while maintaining the efficient running of their business operations. Easy interaction between employees and managers, real-time data visibility, minimization of paperwork and the associated inconveniences, elimination of manual interventions, and assurance and reflection of the organization's standards are all benefits. The manager has access to the information that the employees updates in the platform thanks to the leave management software.
Zoho People
Managers can streamline the leave management software with Zoho People, enabling organizations to monitor all types of leave, including paid holidays, sick days, compensated off days, and so on. As a result of its comprehensive and in-depth features, it is regarded as one of the top online leave management systems in India. Assessment of employee leave tendencies can improve from this. Maintaining productivity and limiting employee downtime need Zoho People.
Kronos
The online leave management system Kronos workforce absence manager is designed for use across various industries. Since it is cloud-based, the software is safe, flexible, simple to use, and mobile-friendly. Businesses can organize leaves, monitor time, assess performance, and other tasks with the help of this integrated leave management software. Companies are able to monitor absence patterns, which have an effect on the bottom line, because of the reporting and analytics tool. Staff can review their calendars, days off, perks, and salary as well as check in and out for work.
GreytHR
GreytHR is a simple-to-use web-based employee leave management system created with SMBs in mind. It automates every significant aspect of leave administration, including leave accounting, leave grants, and period closing. By automating leave lapses, carry-overs, and encashments for all employees in accordance with the leave policy, the online leave management system streamlines year-end leave processing. Organizations can smoothly transition to the new fiscal year with correct calculations.
Top Employee Work Management Software
Lystloc
Lystloc is a real-time, location-based field employee workforce management software that assists businesses in efficiently managing their on-the-ground workforce. The worker management software makes it simple to track employee location-based information, keep an eye on their daily responsibilities, and manage their employment work status. With Lystloc, any member of the team who works outside of the office can have their fieldwork activities tracked separately.
Toggl
Toggl is the best employee workforce management software, and both individuals and businesses utilize it. For each project involved, Toggl makes it simple to create projects, assign roles, and estimate costs and timetables. In addition to everything else, the software for job scheduling has tools for measuring idle time, arranging time sheets, rounding time, and determining how long people will work.
ActivTrak
All the elements businesses need to keep an eye on their employees' performance, productivity, workload distribution, and goals are included in the cloud-based employee worker management software ActivTrak. Because of its numerous analytics and reporting possibilities, ActivTrak is one of the best employee productivity tracking software for employee engagement. Instead of acting as hidden spyware, ActivTrak strives to increase overall staff productivity in a consistent and sensible manner.
ProofHub
ProofHub is a workforce management software tool for project management, time tracking, and collaboration among employees. Employees can quickly sign up for the software, and it has a pretty fantastic user interface. An automatic clock starts keeping track of each productive hour as soon as the employee begins working on a task. The time data is stored in excellent timesheets that can be utilized for employee project reports.
Asana
Asana, a work management and employee app for work scheduling help employees divide projects into tasks and subtasks. Personnel can access work information, notifications, team participation, and tasks on the straightforward dashboard. For better teamwork and worker efficiency, Asana has integrated connectivity with Google Docs and Spreadsheets. Work planning and timeline management are facilitated by sending notifications and project deadlines directly to employees' emails.
Best Employee Time And Attendance Management Software
Lystface
Lystface is a facial recognition attendance management software that works in real-time. Regardless of the location-based, this is the best option for managing attendance and automating payroll. The purpose of the Lystface app is to assist regular workers in using an automated employee attendance management system so that the company may record and maintain error-free, accurate personnel records. Additionally, Lystface provides automated e-reports on attendance that provide the details required to assess worker efficiency and productivity.
factoTime
factoTime is a mobile-based employee hour and attendance software. The software serves as a punch clock, recording data on workers' attendance, work location, and time spent at work. Using GPS technology, every travel outside the company is digitally validated. You may specify employee pay, calculate compensation, and manage payroll using factoTime's attendance data.
Facetek
A cloud-based contactless attendance system is provided by the Facetek mobile face attendance tracker software. Facetek facial recognition attendance monitors employee attendance using a smartphone or geolocation data from a facial scan. The buddy punching risk is eliminated by the attendance tracker software, which uses face identification and GPS technology to validate whether attendance is recorded at the authorized location.
Clockify
The best employee time and attendance software, Clockify, has a unique set of functions, including the ability to track field staff work schedules and keep an eye on timesheets. The managers may maintain the pace of field productivity, attendance, extra hours, and certain other crucial data using a simplified time tracker or timesheet. Irrespective of the compatible platform or web users want to use it on, Clockify provides a smooth, modern, and intuitive UI and various integrations.
UbiAttendance
UbiAttendance is a time and attendance management software that allows managers to record the attendance of the complete remote or field workforce seamlessly. It is also possible to set the working hours for all the branches in the mobile app and categorize the employees as per their working location for quick attendance management. The UbiAttendance app also provides different modes of attendance marking options for the employees like biometric attendance, face recognition, and QR code attendance marking.
Top Employee Payroll Management Software
Razorpay
For small and medium-sized companies, RazorpayX Payroll is the best employee payroll management software. The system was made to handle all aspects of payroll, from enrolling workers to automating regulatory payments and associated return forms. The software minimizes manual intervention in generating payroll. Along with managing regular reports, salary distribution, reimbursements, leave maintenance, and other compliance obligations like TDS, PF, ESI, and PT, it also automates salary paychecks.
Quickbooks
One of the most widely used, reasonably priced, and user-friendly employee payroll management systems is Quickbooks. Small and midsized businesses are the intended audience. This software enables the creation of payslips, electronic tax filing, management of leaves, tax calculation, and payroll processing. Periodic reminders to send payments are helpful in preventing delays. Employees who use this software can integrate their bank accounts to get automatic salary debits into their accounts.
Zimyo
Organizations can automate and optimize their payroll operations with the use of Zimyo's attendance and payroll software. HRs can process payroll with great precision using Zimyo's payroll software in just three quick steps. The software aids in comprehensive payroll processing and management and guarantees that workers are paid correctly and on time. Using this powerful payroll system, HRs can create and download payroll documents, and payslips, handle taxes and charges and maintain compliance with regulations.
Gusto
Gusto is a trustworthy software platform that includes capabilities for accountability, compensation management, and a payroll system. It enables businesses to efficiently manage the HR activities of their employees. The system also includes reliable payroll services, an appealing interface design, and powerful optimization and customization tools. Furthermore, businesses can streamline payroll tax computations, reimbursements, and even reporting. This can make it simpler for managers to adhere to both internal and external norms and policies.
Beehive
A sophisticated web-based salary management system, Beehive's HRMS covers the entire staff service life, from hiring to resignation. Staff can submit requests for leave through Beehive's extensive, rule- and workflow-based framework, and managers can approve them through procedural alerts. In order to improve accuracy while handling absence and compensation, it also incorporates work time data.
Summing Up
The HR team can generate policies and assist organizations in attaining their business goals with the use of the appropriate employee management software tools. The online employee management system can boost productivity by assisting managers in keeping track of administrative tasks. These applications can aid a business in managing vacations, absenteeism, and time management. Even tracking employee performance appraisals can be made easier by employee management software for HR professionals and top management.