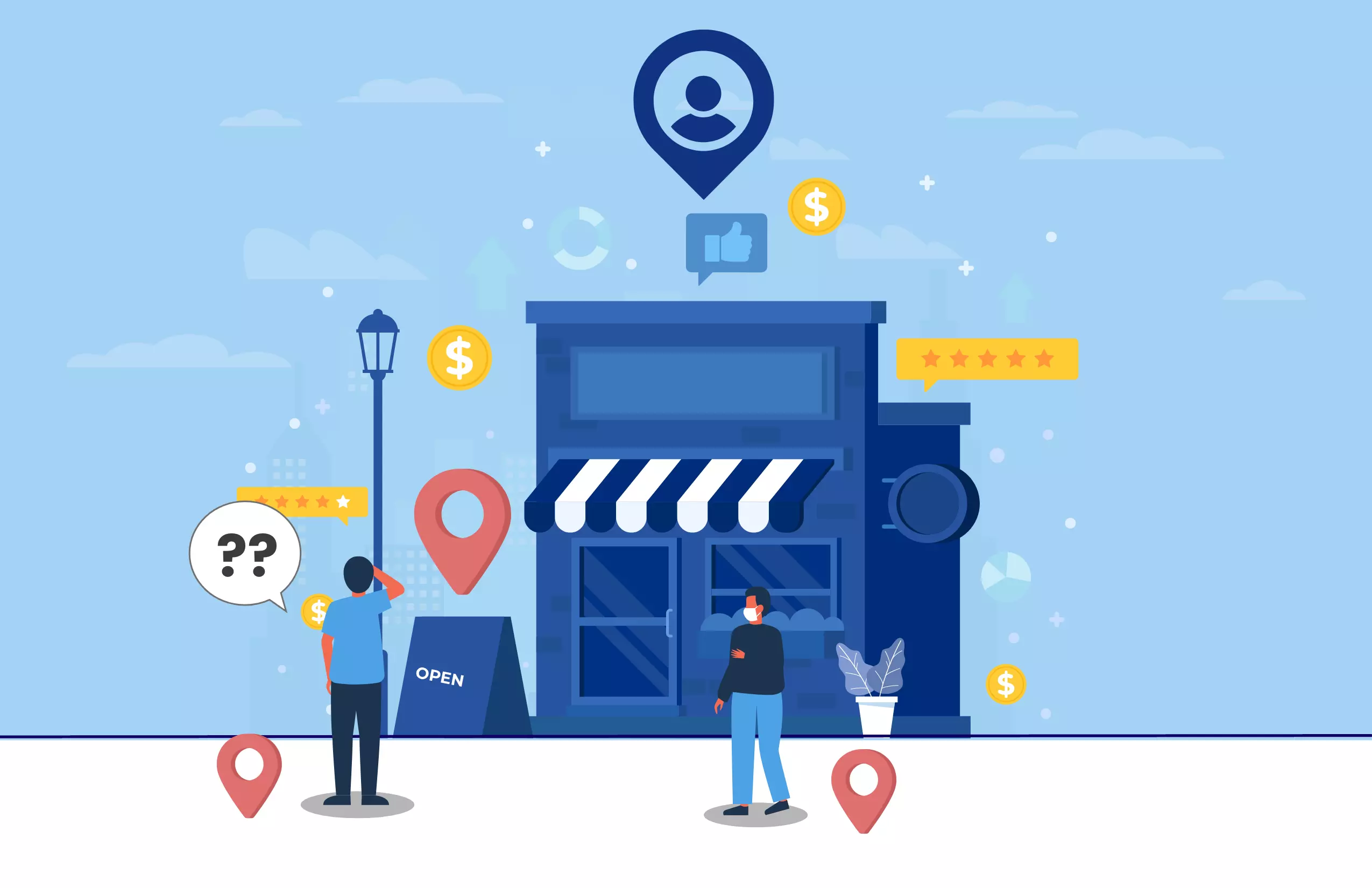 6 Reasons Why Your Small Business Needs Lystloc Field Force Automation Software
A small growing business must organize and coordinate several field functions in sequential order, and the failure of any one of these operations will have a great impact on the entire system. Lystloc field force automation software will allow you to resolve this problem. Your business can make informed decisions and more precise future strategies due to its automation features.
The ability to view all actions instantly at your fingertips provided by field force automation software can have a significant influence on the way your company conducts its business. To improve field performance, you can rapidly manage every aspect of field sales activity from any location at any time. Monitoring every element of a business's operations helps improve the quality of customer service.
The field force automation software from Lystloc is a wise investment for your business for a wide range of reasons. The advantages of Lystloc software go well beyond what we can mention here, but we'll only touch on a few of the most important ones in this blog.
6 Reasons Why Small Businesses Are In Need Of Lystloc Field Force Automation Software
Provides Quick Updates On Field Operations
With the aid of Lystloc field force automation software, you can stay in touch with your employees when they are out in the field performing their tasks. You can use this software to track your field employees in real-time. Your sales or service staff can use a mobile phone to log in and record their daily attendance from their field location. Using only a web dashboard or mobile app, you can directly assign tasks for your employees for that specific day. Then, while you receive all of the notifications that you have configured to receive, they can perform any necessary tasks and let you be updated on them.
Finally, rather than needing to write long manual reports, field employees can record completed tasks with brief meeting notes and images. This helps to concentrate more on the task than on task reporting. Last but not least, location tracking assists you in assuring that the task has been completed at the appropriate location. Overall, the benefit of the Lystloc field force automation software is that it allows you to monitor and manage your field employees without requiring you to be physically present with them.
Automated And Effective Task Scheduling
Field managers can assign task demands according to priority, level of expertise necessary, resource availability, and location due to automated task scheduling provided by Lystloc. Task automation guarantees that there is enough time to handle problems and more precisely manage expenditures. A business's success is constantly reliant on effective task scheduling. To assist companies, modern field force automation software has the capability of automated task scheduling and accurately tracking them too.
You can make effective task plans and client visit schedules with this type of software by keeping your clients' accessibility into consideration. In order to always have the appropriate data available at your fingertips, you can also develop forms for recording important data. Additionally, one can always be confident that employees are heading to the correct location at the correct time due to GPS monitoring and navigation features. No more spending time searching the entire city for the right destination.
Increased Field Workforce Productivity And Retention
The field workforce can optimize their travel routes and make the best use of their time in the field with the assistance of Lystloc field force automation software. Routing and planning tasks can be simplified, allowing your employees to concentrate on activities that are more crucial.
It can assist you in obtaining data in real time so you can decide how to use your resources more productively. Field force automation software can help you engage your workforce and manage them more effectively. And as everyone knows, happier employees are more likely to stay on the job. In the long term, it also helps you save time and effort.
You can streamline your field workforce with the use of Lystloc's field force automation software. Depending on their abilities and credentials, you'll be able to allocate staff to the appropriate job responsibilities, which will lessen the necessity for overtime or an underused workforce. The software also will assist you in automating your sales operations. This implies that you'll spend fewer hours on manual paperwork and more time on activities that enhance your growing business. Workflows that are digitally automated result in minimal errors and quicker processing times.
Eliminates Manual Tiresome Paperwork
Any growing small business cannot sustain performance tracking on paper or within an excel worksheet. The stack of paper keeps expanding over time. You can instantly add new upgrades to the system with field force automation software. It eliminates errors and maintains the data's security and integrity.
Instead of going back to their workplace or desks, envisioning the meeting, and manually jotting down the meeting records, field staff can add the meeting notes in the Lystloc field force automation software in real time. They can quickly and easily capture images of the required documents and upload them immediately through the app. The notes can also be swiftly reviewed by the managers sitting in their offices comfortably.
Accurate Daily Field Reporting Automation
Since the field workforce is the backbone of business growth, each field employee is required to maintain a report detailing all field work-related activities performed throughout the work shift. It is feasible to prepare it manually, although it can often be inaccurate and time-consuming. All of the work-related information can be kept readily available due to the Lystloc field force automation software.
The Lystloc software includes a mobile app for field employees with a web-based dashboard for managers. Through this software, every activity performed by the field workforce at the work site in real time is instantly notified to the manager. The Lysytloc software essentially functions as a tracking system with location monitoring. The manager is alerted to the start of the client meeting as soon as the employees tap the check-in button, and GPS promptly tracks their exact location through geo-tagging and time stamps. Pressing the check-out button indicates the end of the client meeting on the dashboard.
Improved Customer – Business Relationship
Field force automation software's capacity to enhance customer service is one of the key factors driving the adoption of this tool by so many small businesses. This feature gives your field staff access to client data and actions in order to facilitate easy customer engagements. The Lystloc field force automation software is frequently identity-driven; it can record past work histories, touchpoints, and contacts while outlining a clear future course for the field workforce.
To keep the client updated all through the overall process, field force automation software would provide notifications to managers regarding task status, delays, and other latest updates. This type of directive and operational software facilitates interaction and provides more information to the managers and the office room regarding what is required and what the business can do to provide excellent client service.
Conclusion
For methodically managing the field force, field force automation software is a fantastic corporate tool that aids in fostering small business growth. The way a current company does business has been fundamentally altered by field force automation.
At the present, it is possible to easily automate and manage operations that previously seemed difficult and time-consuming. There will be many new developments in field force automation in the not-too-distant future that will be crucial for the field force sector. One such mobile field force automation tool is Lystloc, which offers all the essential features and functions needed by small businesses to make the most of their field workforce and progress in the business.