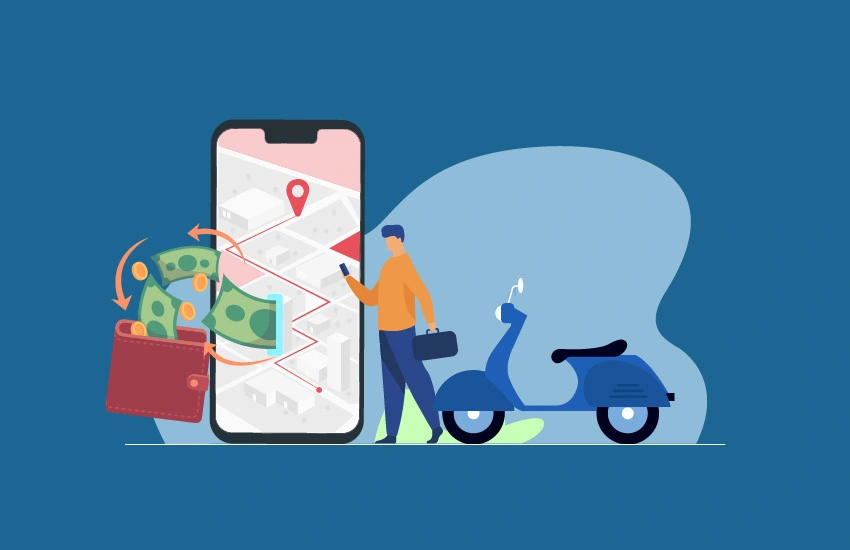 How Lystloc's Reimbursement Feature Works On Business Travel Expenses
The past decade has been a contradicting period in the business era. On one side, the technological revolution has made it possible for companies to reach out and expand their business to new clients and customers all over the world.
On the other side, this ability to reach out to much more of the world has necessitated the need to more frequently go to those other parts of the world for business.
As an employee of a company, when you travel to places to visit your clients while representing your business, it is the company's responsibility to take up all your travel expenses and reimburse them. Nowadays, companies started providing business travel reimbursement to cover expenses incurred by their employees during their official trips.
To say more, here are some recent statistics piled up by Finances Online for the year 2021/2022,
Global business travel decreased by more than half in 2020 to $694 billion. (PhocusWire, 2021)
Corporate travel spending is expected to lose $820 billion as a result of the pandemic. (CNBC, 2020)
The average daily cost of business travel in the US is $325 per day. (Small Biz Genius, 2021)
Businesses spend roughly $1,425 for every employee they send on a business trip. (Fyle, 2020)
Companies spend $111.7 billion on business travel every year. This is an average of $1,286 per work trip. (Travel Pulse, 2020)
Businesses spend $31.6 billion on international travel. This is an average of $2,600 per person. (Certify)
The average business travel budget consists of money for lodging (34%), airfare (27%), meals (20%), and car rentals (19%). (Travel Pulse, 2020)
What is Travel Reimbursement?
Travel reimbursement is a payment from the company to their employees to cover the expenses they have incurred during business-related travel. It usually takes care of things like accommodation, food, drink, and transport.
You could receive your travel allowances before or after your business trip. In some companies, they have a legal responsibility to provide an adequate system for reimbursing employee travel expenses.
The process of how managers handle travel reimbursement will vary from company to company, as will the implications for the company's tax returns. Generally, whether you're heading overseas or to another city, your travel allowance pays for:
Travel allowances for the transport you take.


Daytime food and drink away from your normal workplace.


Overnight accommodation when you're travelling for work.


Dinner and breakfast when you're staying somewhere overnight.


Other extra expenses like medical, sales expense, client entertainment, etc.


Importance of Travel Reimbursement in Workplace
Travel reimbursement is a perfect way to make a significant difference in how staff travel to different places for work and its related activities. It portrays that the company is genuinely committed to enabling active travel of their employees, and willing to support them financially.
Employees are often encouraged to drive on their own through a range of direct or indirect financial incentives, such as salary packaged vehicles and free or subsidized car parking, but there is usually no equivalent incentive to walk, cycle, or take public transport.
Providing employees with an active travel reimbursement can help to equalize these options and allow them to make real choices.
However, when we talk about expenses many of them are necessary, such as their travel mode to and from the destination, as well making sure they have a place to stay and sleep, and sufficient funds so they can eat while traveling.
Also, there are supplementary expenses such as medical, or miscellaneous stationery expenses for the office. All of this spending needs to be made note of for correct documentation and analysis for financial management.
Challenges in Travel Reimbursement Management
Poor travel expense visibility – Missed bills and missing information always lead to a lack of visibility in expense reports.
Time-consuming process- Physical bills, receipt management, missing bills and mismatch reports, manual approval systems make the reimbursement time-consuming.
False claims- Claiming for personal travels and expenses are the common type of false claim. An employee commits these while claiming travel expenses.
Delayed report submission- When the expense reports come late, presents accounting challenges as the finance team scrambles to gather documentation and get expenses approved before monthly or quarterly closes.
Delay in Approval of Employee Reimbursement- Many factors lead to delayed employee reimbursement, from waiting too long to process an expense report to missing key information.
Lystloc as a Solution for Your Travel Reimbursement Challenges
At times, travel reimbursement can be overlooked expense management in an organization, perhaps because it used to be a particularly time-consuming task for managers. But the fact is, if the process is made easy and simple, it can save time and resource efficiencies for both employees and the managers as a whole.
To make the travel reimbursement simple and easy for our customers we have digitally automated the travel reimbursement process as it became the most used way for businesses to handle their employee travel allowances what was once the toughest manual process for them.
We in Lystloc, at regular intervals, tend to update our app's existing features and also release new features and specifications more frequently that benefit our customers and make their tracking and management easier.
One such newly developed feature that we have introduced recently in Android and the web is the Travel Reimbursement feature.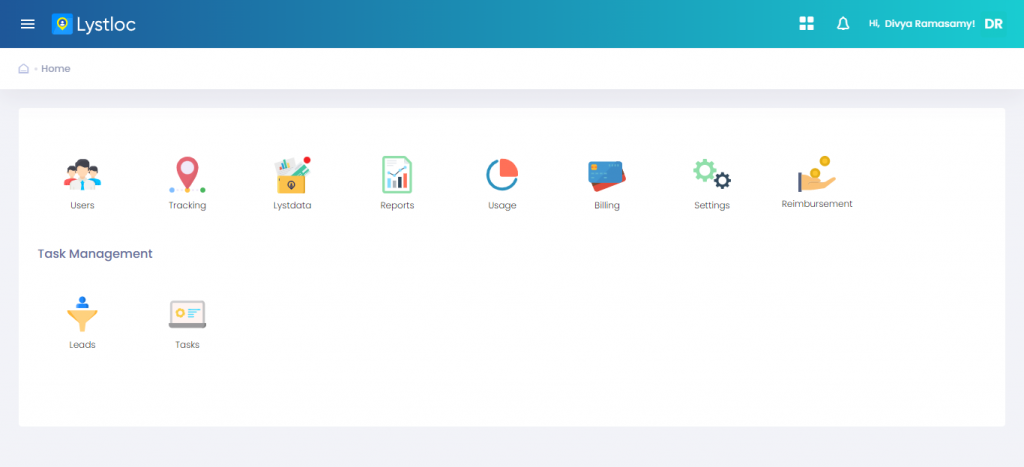 This amazing travel reimbursement feature can be critically used by employees for submitting their travel reimbursement requests to their managers before or after trips. They can digitally submit their travel expense receipts and request reimbursement using this feature through the Lystloc app.
Managers can use this feature to view the reimbursement request submitted by their employees, check the expense receipts added by them, and also can mark their approval or denial through the app itself. Instead of carrying out the process manually, we have made it comfortable for you through our web dashboard and in-app.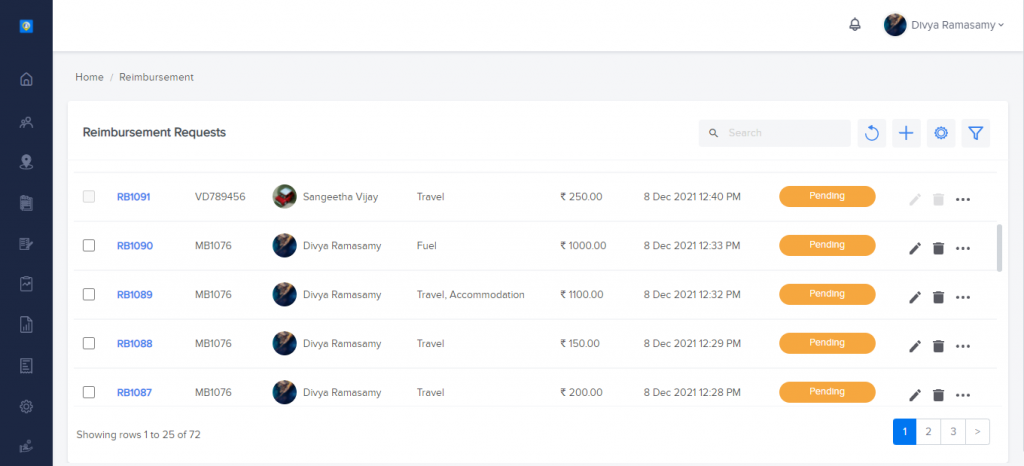 How Does Lystloc's Travel Reimbursement Feature Works?
In-app, once you enter the Lystloc app there is an option 'More' where you get to see the reimbursement feature option. Once you click the 'Reimbursement' option, enter your travel start and end date in the form fields given.
In the Reimbursement type, we have listed out the expenses that can be made during a business trip by the employees like travel, accommodation, food, fuel, and others. For each expense, we have created separate forms and form fields in a detailed manner.
You can submit multiple forms at the same time in a single request. In the forms, we have incorporated the specifications to capture and upload images and documents of your expense receipts, tickets, payments, etc.
So that, it will be an easy option for them instead of carrying them and having the fear of missing out. After filling in the necessary details and submission of the request, a notification and an email will be sent to the respective reporting managers regarding the reimbursement request to notify them on time.
In the app, the managers can see the reimbursement request sent by their employees with the image and document viewing attached by them for verifications, their travel dates, the total amount spent on each expense, net amount, etc. After verifying all these details, you can submit your consent of approval or denial with a brief note.
Similarly, once the reporting manager accepts or declines the employee requests an app notification and an email will be sent for the same to the employee to notify them.
With this travel reimbursement feature, we offer robust yet simple options to overcome obstacles in the travel reimbursement processes for our customers and users. Regards to fuel expense claims, fuel expenses can be automatically calculated based on the pre-set rates per km that are integrated with the reimbursement feature as a default setting.
The reimbursement gives employees and managers the opportunity to make and authorize claims on the move, and its built-in system formulas mean that the number of fields that need to be manually completed is minimized, leading to quicker and more accurate processing. We offer substantial flexibility to the users to add customizable form fields that suit the needs of their travel reimbursement process.
Benefits of Lystloc's Travel Reimbursement Feature
Errors might occur from your employees being tired of travel or in a hurry to finish more important tasks, client meetings. Instead of waiting until the last minute to enter their expenses, your employees can use a simple app feature that lets them capture expenses on the go.
With Lystloc's travel reimbursement feature, employees can submit expense requests and corresponding documentation without delay, and reporting managers can quickly and easily review and approve requests as notifications come in.
The risk of missing or damaging receipts they need to submit is quite high so capturing the receipts in real-time via a dedicated reimbursement app feature is the best thing you can offer your travelling employees.
With manual expense reports, employees might make data-entry errors that could be further carried on when managers transcribe the information into the database. With Lystloc's travel reimbursement feature, you can flag errors, duplicate entries and prevent overpayment.
Summing Up
Keep it simple! Try to keep the travel reimbursement process as easy as possible, both for your employee applying for the allowances and for you as their reporting manager.
However, with Lystloc's travel reimbursement feature, you can avail an easy, integrated, and organized reimbursement claim solution, while employees benefit from a less tedious system of reporting.
You can streamline all your key travel expense management like travel reimbursement claims, travel approvals, and track of employee expenses on business trips. Get improved control over reimbursement and see your efficiency soaring.
Contact us to know more about Lystloc's travel reimbursement feature and also other newly added features and specifications.