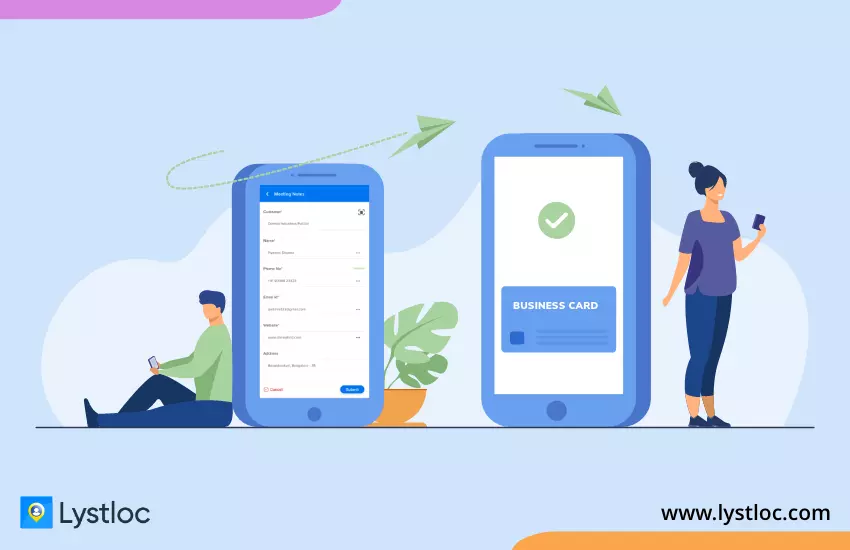 Introducing Business Card Reader Feature in Lystloc
What can be the growth of a consumer product?
Can we define the growth of the consumer product with factors like annual sales growth, increase in team size, monthly turn-over, and so on..?
The answer is, NO
The genuine growth of any product that is extensively utilised for its service will be the continual enhancement in the features and specifications that a product offers its clients to make usage more convenient and effective. New features frequently bring value to customers and demonstrate that product owners care about the user experience they give.
We have come up with one such function that will make the organization's sales reporting and data entry process a lot easier. Let's take a closer look at the feature.
Business card reader:
Frequently, we will be able to acquire information about a customer who we have visited at their location. Using a pre-built template, on the other hand, could not work for every customer visit. In light of the foregoing, we launched Customizable Forms, which may be altered and utilised as needed.
Now, in order to maximise the value of our effort, we have added a Business Card Reader feature to our user interface. The Business Card Reader feature is a visual technology that scans a business card to input data from employees, eliminating the need for manual entry of customer and client information.
In a normal business, the field employees are supposed to collect their customers' details like Name, Address, Mobile number, email address, etc.. manually. But to some extent, it just makes the process time-consuming.
With our cutting-edge technology, it only takes a few seconds to use the Business Card Reader functionality. The user should simply scan or upload an image of their customer's business card, and our programme will scan the information and fill in the form blanks instantly.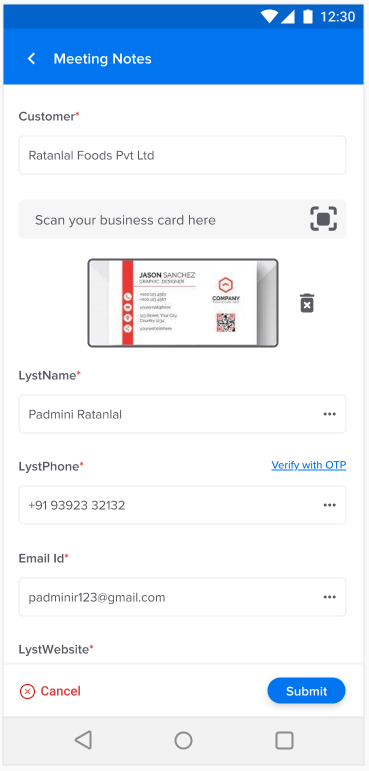 Additionally, suggestion lists will also be provided under every form field so that the user can be flexible in selecting the relevant data.
How to enable this feature?
While creating a form for the users, the admin/manager should enable the Business Card Reader button in the contact form field.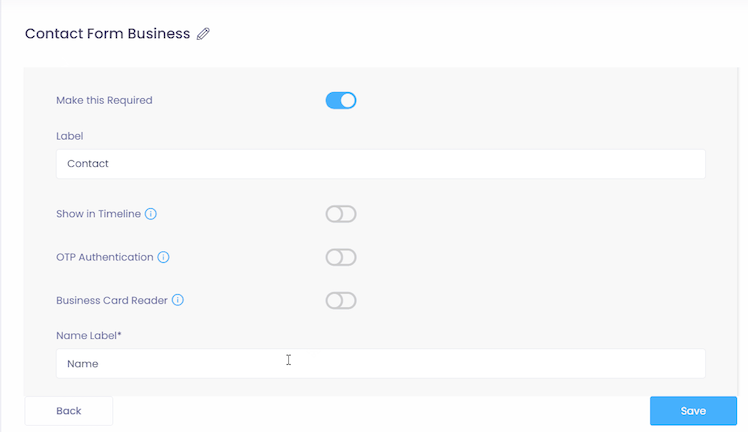 Who can access this feature?
The business card reader feature when enabled can be accessed by every Lystloc user for whom the respective form is assigned. It is available even for organizations who are equipped with Lystloc under the free plan.
On a bottom note,
Lystloc always works to address and simplify the obstacles that firms confront with its field executives. As a result, Lystloc has built and enhanced the application in such a way that it can serve as a one-stop-shop for enterprises and their employees to benefit from our user-friendly features.