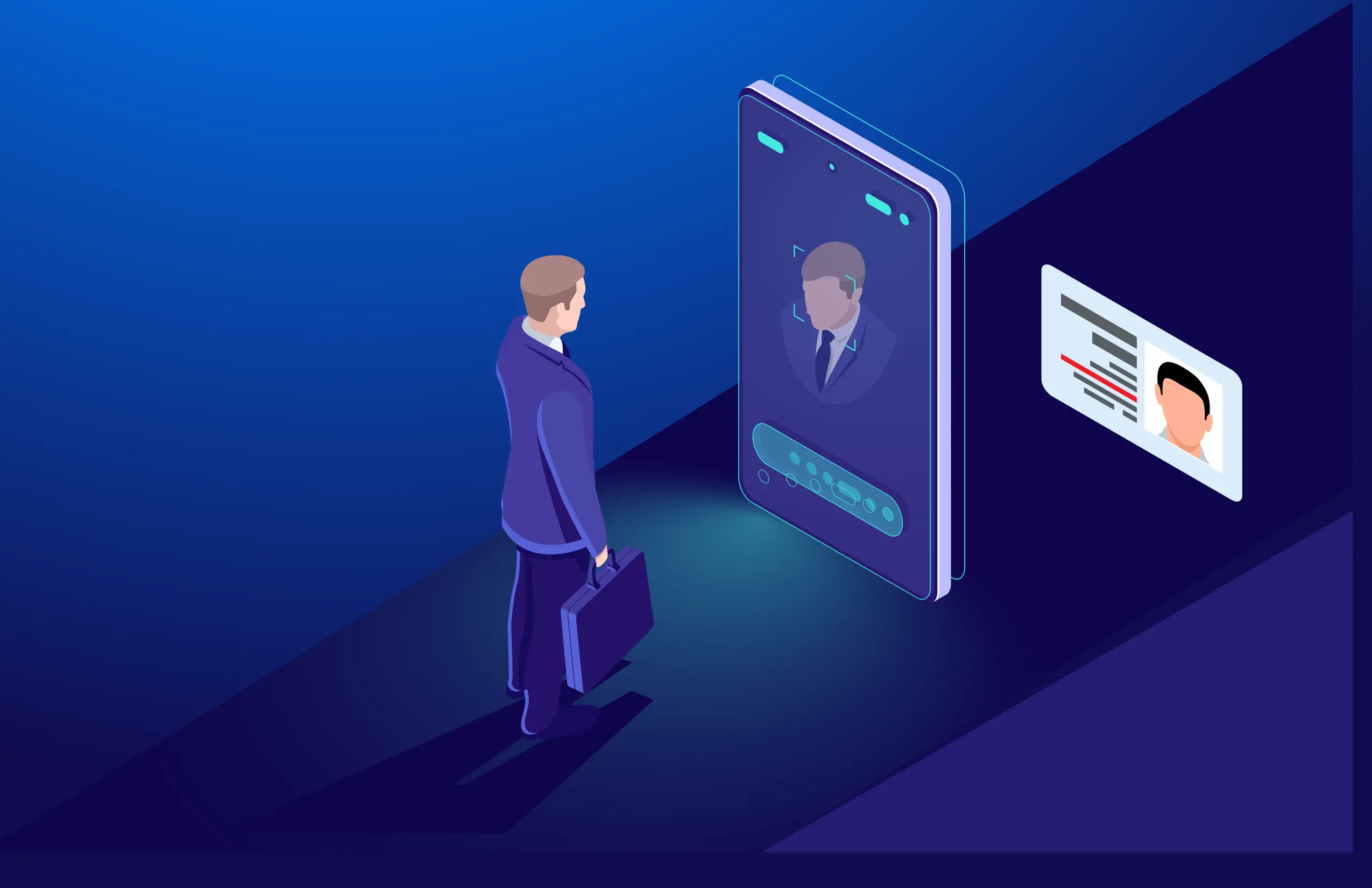 What Is Facial Recognition Attendance System And Its Top Benefits In The Workplace
Everything in the current era has become contactless, from financial transactions to education. Things are carried out without any physical interaction, whether it's making payments to someone or purchasing anything for your business. So, don't you think the same cutting-edge contactless technology should be applied to employee attendance management? The employee attendance management system has various advantages. Automated attendance solutions have come a long way, from saving time to making things more comfortable.
In the current situation, contactless attendance system using face recognition is an efficient preventive strategy since they allow for a safe and efficient way of marking employee entry in and out. In terms of its most recent version, facial recognition technology has made recording employee attendance simpler than ever before. Field employees can also update their daily attendance while they are on the run. A face recognition attendance system automatically identifies and confirms a person and records attendance based on their face detection. Face recognition attendance systems are catching the attention of both small and large businesses. It's no wonder that such face recognition based attendance systems are becoming more popular in workplaces due to their wide range of advantages for both employers and employees.

What Is A Facial Recognition Attendance System?
A facial recognition attendance system incorporates facial recognition technology to recognize and verify an employee's facial features and to record attendance automatically. Face detection attendance system detects the facial expressions of employees and marks attendance. A face recognition attendance system is a non-contact approach to managing employees in a business significantly when they are out on the field.
Unlike other forms of biometric technology, such as fingerprint recognition, which captures identity by touching, a face recognition based attendance system manages employees without the approach of direct contact. Face recognition attendance system records the field employee's attendance marking time and geolocation. A touchless method such as a face recognition based attendance system is a successful preventive measure during the COVID-19 epidemic.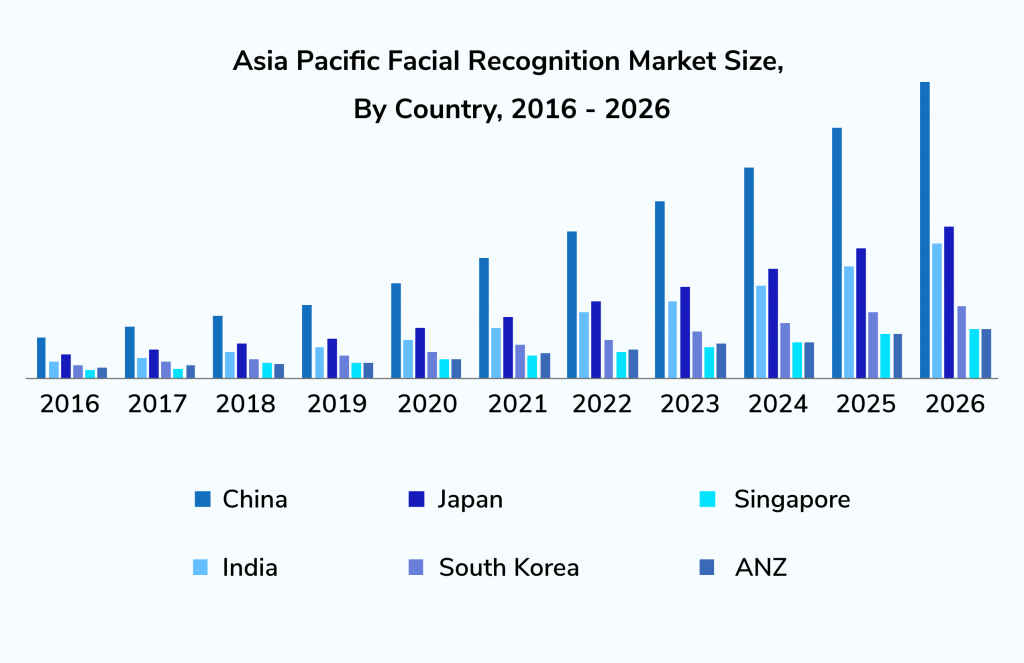 8 Benefits Of Facial Recognition Attendance System
Time-Saving For Your Workforce
Starting with the most efficient and significant benefit, saving time. As great people say, "time-saving = money saving." This seems to be true because conserving time at work can increase productivity. Let us show you how: What is the first thing one of your workers does when they get to the workplace in the morning? Obviously, mark their attendance right? As they go to enter their attendance, they notice a line of people awaiting their turn. Don't you think it'll cost them some valuable time?
They could have spent that time working. This whole hassle can be eliminated if you use a facial recognition attendance system, and your staff can get right to work without wasting their time. Face recognition based attendance systems also insist the employees know the importance of time and work. Face detection attendance system provides accurate attendance marking even if the employee covers his face with a mask.
Increased Efficiency and Capability
Employee attendance tracking on a daily basis is a critical practice for any organization. However, manual attendance management can be time-consuming and vulnerable to human errors. As an automated attendance-management system, face recognition attendance system provides precise time records, reducing costly mistakes.
As a result, accurate data assists managers in providing specific productivity and payroll details. With an attendance system using face recognition, managers' workload is minimized and their capacity and efficiency are enhanced by freeing up energy and time for other critical activities. Face detection attendance system plays a pivotal role in today's industry.

Cost Cutting And Saves Money
The facial recognition software on smartphones helps monitor the time and attendance of field employees. As a result, no extra technology is necessary to deploy a face recognition attendance system, and hence no maintenance costs are incurred.
Face recognition based attendance systems are both cost-effective and efficient when contrasted to other biometric solutions. The cost and time saved are even larger because the data acquired from the face recognition attendance system is accurate in real-time. Because the face detection attendance system is automated, human intervention is limited. As a result, there is no requirement for additional employees to perform this work manually. Face attendance system reduces costs while enhancing operational efficiency.
Enhances Workplace Security
Employees are most likely to be hesitant about going back to the office after working in their pajamas at home for a long time. However, by implementing a facial recognition attendance system, you can make them feel more protected and secure as they return to work following COVID. One advantage of the face detection attendance system is that it can prevent unauthorized individuals from entering your office. e.
A face recognition attendance system can be employed to recognize employees and confirm or refuse access upon entry. This is especially important if your company has pricey inventory or sensitive data. As a result, other employees or persons outside of your organization cannot access a company's data. Face attendance system keeps a staff's work schedule, pay rate, and all other private work details confidential and only available to that employee.
Improved Employee Wellness And Productivity
Because you are not placing your finger on the device when utilizing a facial recognition attendance system, you may just relax and allow the biometric or mobile camera to capture your face, thereby limiting the spread of infections or illness. Keeping your employees fit ensures they are in optimum working condition, which increases their own productivity. You may monitor productivity data using the reports supplied by this time and the face attendance system
Since a standard camera can be used, facial recognition attendance systems are less expensive than other touch-free systems. Face attendance systems are simpler to adopt than iris recognition which requires users to stand still and may cause discomfort..
Automated Time Tracking
Entry and exit monitoring can be totally automated with facial recognition attendance systems. The powerful analytics in the system can locate and recognize faces without the need for human interference or physical verification. Tracking field employees' work time is simple by using facial recognition.
Each employee's attendance, overtime, and leave can be reliably tracked using a face recognition attendance system. As an outcome, deception via proxy attendance is not feasible by scanning ID cards or signing on behalf of others. You'll also have reliable logs of who was present on-site and when.
Easy Integration With Other Systems
Facial recognition attendance systems can also be linked to payroll systems to track field employee work hours and calculate pay. Since these face attendance systems are flexible and highly adaptable, you can modify the structure of timeframes and dates to enable them to integrate with other systems in your company.
You can also quickly modify the standard time settings based on your geolocation, allowing you to use the software anywhere in the globe with no additional prerequisites. Companies with many locations can use a GPS-based facial recognition attendance system to monitor the attendance of their field force at all work locations.
Easy To Manage Records
Managing a person's daily activities, entry time, and exit time are tough. Managing the same thing for hundreds of people is even more difficult. Imagine if someone asked you about an employee's attendance details from the past month. It will take you some time to go back and forth to get those details. But not with automatic attendance management.
You can scroll back and retrieve details of any employee, anytime with just a few clicks. Face attendance system also provides solution checks for face liveliness and avoids the risk of face authentication happening through static photos or running videos. An attendance system using face recognition also offers customizable workflows and analytics for anomaly detection and reporting.
Best Facial Recognition Attendance App In India
Lystface
Lystface Face Recognition Attendance App is a real-time location-based touchless attendance system. It runs on any Android device and doesn't require complicated hardware.

Lystface is an apt attendance solution for both the office workforce and the on-field workforce. It is a one-stop solution for your search because it meets the most sought-after payroll management system requirements with contactless attendance marking.

This is the best option for payroll automation and location-based attendance management. Not only this, Lystface provides you with automated e-reports on attendance with details required for evaluating employee efficiency and productivity.
Conclusion
With advances in digital technology, the quality of facial verification in face recognition attendance systems has improved, and the acceptance rate is relatively high. Face recognition attendance systems' appeal is enhanced further by their fast image processing time and ease of integration. The facial recognition attendance app improves employee attendance tracking while cutting costs. A attendance system using face recognition also provides an additional layer of protection to the workplace. If your company is still using a manual or fingerprint biometric attendance system, it's time to switch to a facial recognition attendance system.