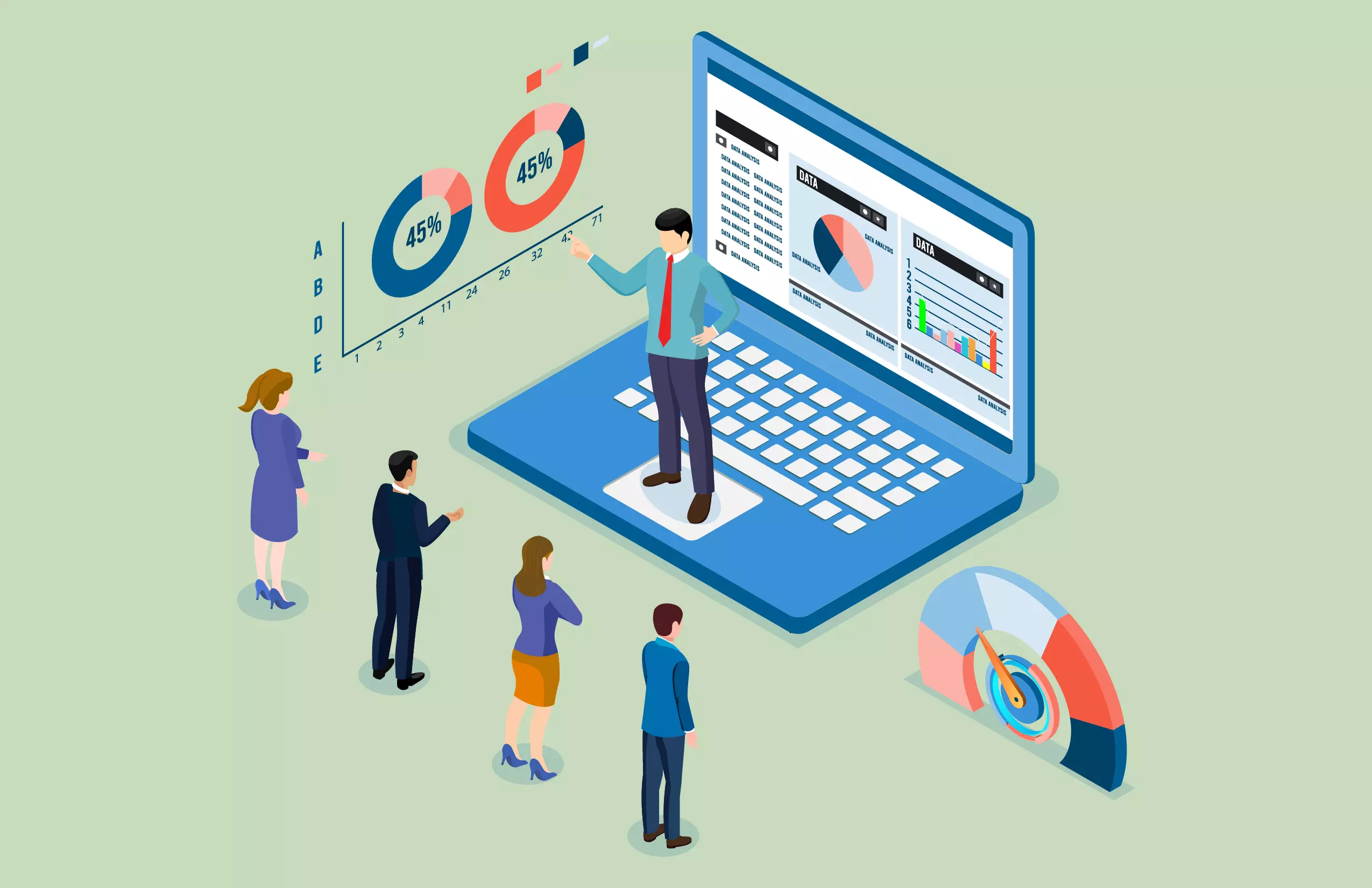 Best 10 Interview Questions For Field Supervisor Role And How To Answer Them
When you attend an interview for a field supervisor job role, you might be asked questions that you would not be encountered when interviewing for other roles. Knowing the sorts of field supervisor Q&A that a prospective employer may ask might assist you in preparing for an interview efficiently. It might also provide you with an opportunity to examine your talents and also your most significant achievements to highlight, enhancing your chances of obtaining the position.
Field supervisor interview Q&A may differ between organizations, but they will most probably emphasize your ability to manage a team, your understanding of the work system, and your experience with fieldwork. Let's go over what abilities and skills recruiters seek in a field supervisor, what supervisor interview Q&A to prepare, and how to respond to them.
Top 10 Field Supervisor Interview Questions And Answers To Them
1. Do you have any past supervising experience?
This will likely be one of the initial interview questions for the field supervisor role asked by the recruiter, so be prepared with an incredible response. Maintain eye contact and connect how your former supervisory knowledge correlates to what they're seeking when deciding how to reply. Keep in mind, the interview is all about them, not you. Try to show that you can meet their requirements and address their issues.
Sample Answer: "In my previous position, I had the chance to supervise a big team of on-field customer service professionals. My responsibilities included managing the operations of cross-departmental teams, conveying proposed service changes, monitoring employee actions, and ensuring that the work stayed on track. I was capable of leading them along a problem-solving method that ended in wonderful teamwork by using a steady approach and a friendly tone."
How do you keep your field service team motivated?
Building strong field teams requires strong spirits and a shared feeling of achievement. As a field supervisor, you must be excellent at understanding members of the team and recognizing when to adapt motivational tactics. With this field supervisor Q&A, the employer wants to evaluate how clearly and effectively you can express how you motivate your field teams in hard times.
Sample Answer: "I attempt to find out what motivates each of my team members so that I can communicate to them individually regarding how a target or improvement might benefit them. I make certain that I provide adequate encouraging and critical feedback to assist them in performing efficiently. I always keep my word, so when I communicate with confidence; my field team is committed to giving it their all."
What are the most significant values you exhibit in your role as a field supervisor?
This is an important field supervisor question and answer because the supervisor sets the pace for the field team. The more conscious you are regarding your own values and the more transparent you seem to be about them, the better your chances of success as a leader. A good field supervisor may do their work more effectively and earn great appreciation from their teams and management.
Sample Answer: "My most significant values are passion, honesty, commitment, and boldness. To develop esteem as a field supervisor, I aim to be transparent and reliable in all of my behaviors. I would be able to develop greater connections with teammates and lead them to greater levels of productivity by working with this conviction."
How do you deal with disagreements among members of the team?
A field supervisor's ability to settle tough on-the-job disagreements can have an influence on the team's performance. This supervisor interview Q&A can assist employers to learn how you successfully handle disagreements. Answer the question to demonstrate the techniques you employ to create team unity. In your response, you might also emphasize your problem-solving and conflict-resolution capabilities.
Sample Answer: "I believe disagreements are natural in a team. In my past job, there was a task on which some team members had conflicting views. As a team head, I facilitated a team conversation in which everyone was able to share and comprehend each other's points of view. I made certain that the team reached a unified goal. I also urged them to defend their viewpoints and describe how their ideas will help the team and the company."
What strategies do you employ to monitor the performance of your field team?
This field supervisor Q&A can assist recruiters to comprehend how you track and monitor your field team's performance and productivity. Consider emphasizing your intellectual and decision-making abilities in your statement. You could also describe the tools you use to measure and monitor the team's individual and collective field performance.
Sample Answer: "In my previous job, I employed field employee tracking apps to monitor and track each team person's daily activities and performance. I concentrated on numerous factors, including the customer's level of satisfaction ratings, individual and aggregate sales, and meeting deadlines. Obtaining comments and feedback from members of the team in a formal document has indeed benefited me in assessing their performance."
How do you define success?
Supervisors and leaders must be success-oriented at the business, team, and individual levels. They must also grasp and strive for organizational objectives. A strong reply to this interview question for the field supervisor role can show how you prioritize and organize goals, as well as how you measure success. How you interpret success influences how much you're ready to work to achieve team objectives.
Sample Answer: "I consider success as achieving a balance of personal and business objectives while also assisting my field team in doing so. I consider that successful goals drive us to push ourselves and improve and that attaining such goals not only benefits the business by attaining its objectives but also makes us a more productive workforce that can lead to even higher progress in the future. As a supervisor, I want my team to believe they are capable of reaching their targets as well as the businesses."
How well do you perform under pressure?
It is a common field supervisor Q&A, particularly if you are being interviewed for the competitive role of a field supervisor, which requires fast decision and rational thought. This interview question for field supervisors is asked by employers to examine your logical thought and analytical abilities, as well as your capacity to cope with high-pressure scenarios. You could be a perfect choice for the position if you have traits such as rapid thinking, coping with last-minute adjustments, and dealing with unexpected situations.
Sample Answer: "Working under pressure seems to be something I do in my daily work routine. As a field supervisor, I frequently have to make vital, last-minute adjustments, especially when maintaining a large field service team. In my X years of experience, I've learned that it's critical not to allow pressure to get the best of you. Therefore, before I begin, I make sure to take a few moments to calm down and organize my thoughts."
How do you address a customer complaint?
This field supervisor question and answer is an important part of any interview panel, particularly when it comes to managing a field service team. As customer satisfaction becomes more crucial across the line, it is critical to know how to deal with customer complaints. Field supervisors who address customer complaints well are more inclined to hold customers and even convert unhappy customers into happy ones. Quickly addressing and resolving customer complaints can boost the company's image too.
Sample Answer: "I sincerely apologize for the unpleasant experience you faced with one of our service team. We place a high value on providing an excellent customer service experience, and it's evident that we fell short. We appreciate that you took the time to bring this to our knowledge. I will review your complaint along with our customer support team and take the necessary steps to guarantee that this doesn't repeat once more."
Are you comfortable working outdoors in all weather conditions?
Field supervisors frequently function outside in all types of weather. Recruiters ask this supervisor interview Q&A to ensure that you are actually physically competent of functioning outside for extended time periods and that you are not suffering from any conditions that might hinder you from doing it. Describe what you think regarding working outside and what sorts of issues you might experience in your response.
Sample Answer: "I'm really at ease working outdoors. I was part of a reputed organization where I had to meet clients every day outside at their preferred place. I've also worked as an on-site construction field supervisor, which required me to work outside in all weather conditions, rain or shine. I understand that occasionally working outside in terrible weather is unavoidable. But, if at all possible, I'd like to discover ways to do work that can be finished within the office."
What would you do if you found that a couple of your field staff were goofing off at work?
Field supervisors are in charge of making sure that their team works hard and functions effectively. Recruiters ask you this interview question for the field supervisor role to check that you possess the skills essential to encourage and re-energize your team members. Share the way you'd manage this scenario positively in your response. Explain to the recruiters that you can be stern but fair while disciplining the team.
Sample Answer: "Everyone, in my opinion, should get a second chance. If I observed my team was idling, I will first attempt to figure out the reason they were experiencing difficulties completing tasks. Maybe something in their personal lives is interfering with their work performance. Once I found out what was wrong, I'd speak to them about how they can enhance their performance."
Bottom Line
These are the most important interview questions for the field supervisor role that are asked by the recruiters. Before you head to the job interview, look over the field supervisor job description and the above field supervisor question and answer again, and then brainstorm possible responses that the employer might expect from you. This ensures that whenever those questions are being asked, you'll be able to respond with confidence, allowing you to present your best self. As we've highlighted, being well-prepared is essential if you want to rock the interview and get your ideal job. Therefore, be sure to be well-prepared and have done the necessary research about the job position and the organization.